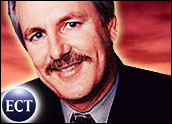 Typically I pick two or three things that I think were interesting, chat about them briefly and then make my product of the week selection. I'll still do my product of the week thing but, on doing the background work on Dell and Microsoft joining the (Product) Red campaign, I started to get really upset, not once but twice, and thought I would share why this week.
The short form is I saw (Product) Red as a creative way to help make the world a better place and read a series of opinions which criticized the program, not because it didn't work, but because it was different. While pointing to the reason behind this behavior as partially the result of an election process that seems to benefit liars, I ran into the analysis of the yelling match between Hillary Clinton and Barack Obama and wondered just how often the electoral process is actually hijacked by this behavior. This was while I was watching TV and seeing yet one more ad likely funded by Nevada casinos attempting to protect money going from my state to Nevada that we could use here.
The reason I use an absentee ballot is so I can research on the Web while I vote, kind of like having an open-book test. I feel strongly enough about ensuring people vote smart that I'd like to chat about all of this. I'd like to chat about making the world a better place.
Changing tone, my product of the week this week is the one shipping product that makes Windows Vista sing to address the one group I know of that is demanding Windows Vista. This group looks an awful lot like Mac users.
(Product) Red: An Example I Wish Others Would Follow
Most of my life I listened to folks tell me that the only way to do things is the traditional way and who do whatever they can to disparage anything different. When Microsoft and Dell first told me about (Product) Red, I was skeptical, but in reading up on it I became convinced that it was brilliant.
This is because it pulls from a much stronger source of funds than the philanthropic pool that most charities pull from, it pulls from the advertising pool.
Here is how it works: Basically, the (Product) Red folks license for a fee the (Product) Red brand and this fee pays the overhead for the organization. The company then builds a branded product, and for each product sold a percentage goes to buy medicine for folks in Africa who would otherwise die one of the most painful deaths imaginable. The buyer of the product pays nothing extra.
The buyer gets a unique, cool product, the seller sells more products, and the people who need it get more money. What makes this sustainable isn't the typical "feel good" benefit that comes with a typical charitable contribution. This benefit can easily be eclipsed by economic concerns, but when you can provide a solid business benefit the effort is vastly easier to sustain and if the real goal is not to make people feel good, but get money to the folks who need it, the sustainability is important.
That doesn't mean it doesn't have a "feel good" part: Folks buying the products and the employees working around the program generally can feel proud of what they bought or are doing. Think of how amazing it would be to have a well-paying job doing what you like and still helping to save lives, or getting a cool new product and helping to save lives. If you aren't into saving lives, you're still doing a job you like and getting a product you'll likely love.
Don't take my word for it, though, and I'm not suggesting you buy anything you don't already want to buy. I'm just suggesting you read up on this and form your own opinions. I am suggesting that, if you are going to buy it anyway — from an iPod to a Dell-One — get the Red one. I'm also suggesting that if we had more folks thinking how to address world problems like this creatively, rather than pissing and moaning about the way things are, we'd have a better world.
With Bill Gates speaking at the World Economic Forum about companies putting their best resources toward trying to figure out ways to make capitalism work for the poor, I expect it is time to really think about this. I expect the kind of criticism for this effort that has so often driven others away from trying in the first place, and nothing gets better if we discourage people with resources from trying. The old adage of "lead, follow or get out of the way" plays here and I wonder what the people who just get in the way really think they are accomplishing other than more death and suffering.
Lies, Damn Lies, and Using the Web to Find the Truth About Politics
Often we sit and watch debates, and most of them this year between the presidential candidates have been a snore in the U.S. That was until one of the most recent ones when the two lead Democrats went after each other personally.
Now, being a Republican, I enjoyed the drama, but since I can't vote in their primary I didn't care very much. However, in researching the (Product) Red program under the premise that one of the reasons folks don't trust it is because they are lied to so often by figures in authority and have learned to be distrustful, I ran into some things that really pissed me off (this sure doesn't look like change to me). Granted, this is happening in both parties but I think we should be discouraging more strongly than we currently are.
I am so incredibly sick of this crap. We should be voting for people based on their ability to govern, not on their ability to creatively tell falsehoods about their own backgrounds or the backgrounds of those they run against, particularly when the information is not only false but decades old.
I shudder to think what would happen if someone took some of the things I did in my 20s out of context.
Because it will impact me, I care who you vote for, but I care more if you are tricked into voting for someone who will turn around and use the same practices once they are in office. Just because you like someone shouldn't stop you from checking to make sure they are telling the truth, or at least being consistent.
With the Web, you can actually look in to the truth and consistency behind the words. If you find someone making claims that get you to change your mind, make sure you aren't being lied to. In this political world of manipulation I'm suggesting, none of us wants to be a fool. I certainly have made that mistake from time to time (nothing like a reformed sinner).
At the very least, if candidates know that voters actually look this stuff up, they'll be more likely to behave in office and less likely to lie to us in the first place. I ran into a great site which appears accurate (but use your own judgment) called "On The Issues," which very quickly tells you what every candidate stands for based on what they have publicly said (and how consistent they are, which goes to integrity).
There is also an interesting quiz on another site that helps you decide, based on what you care about, who you should vote for. This is coincidently called the "Who Should you Vote For?" quiz. Fortunately, when I took it today it confirmed I voted correctly but I should have done this first.
I can think of no better way to ensure a better world than to make political fabrications (and I can certainly think of harsher words) extinct.
In the end, your choices — or more accurately the quality of them — have a lot to do with making the world a better place, whether it is with programs like (Product) Red or who you vote for. Ensuring those choices are informed ones is one of the most important things you can do in your life and I hope we all, and I include myself, remember to do that.
My next thought is I'd like to encourage people to think creatively to do good things for people that need help and discourage them from creatively doing bad things to us.
Product of the Week: CorelDRAW Graphic Suite X4
One of the problems with Windows Vista is the lack of applications that showcase it. Unlike Windows 95, where the Office team was in lockstep, Office 2007 doesn't even use the same naming convention and was designed to work just dandy on Windows XP.
You don't see this at Apple and it continues to amaze me that the Microsoft team working on Office for the Mac consistently seems more supportive of Apple than their counterparts do of Windows.
Two products, neither from Microsoft, really showcase what Vista can do. One of them, Yahoo Instant Messenger, is still in Beta but still provides an "oh wow!" experience. The other is CorelDRAW Graphic Suite X4.
What is unique about this offering is Corel's customer demanded they move to Vista and these are creative professionals who are typically known for their loyalty to the Mac. Vista has hardly been the poster child for Microsoft, so finding folks demanding native support for it is unique — and finding out that these folks are in Apple's target market kind of amazing. It makes you wonder just what would have happened had Vista gotten the same support from Microsoft the corporation that Windows 95 did.
Regardless if you have Vista, work in graphics design (logos, Web page design, packaging, signage, digital displays) or just want to see what the Vista machine you bought can really do, check out this product. Because it represents what might have been had others both inside and outside Microsoft supported Vista better, and what must happen with Windows 7, it is my product of the week.
---
Rob Enderle
is a TechNewsWorld columnist and the principal analyst for the
Enderle Group
, a consultancy that focuses on personal technology products and trends.
---