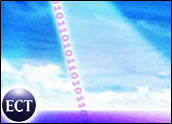 Indications are that 2007 will be a bumper year for the solar power and renewable energy industry, as was noted in Part 1 of this two-part series.
High oil prices, the war in Iraq and global climate changes have spurred growing concerns about U.S. energy policies, elevating the issue of corporate social and environmental responsibility from the boardroom level to communities across the U.S. and around the world.
In late September, London-based specialist investment bank New Energy Finance announced the launch of two-year, US$130,000 program to support clean energy technology incubators in the developing world.
The "Accelerating Clean Energy Technologies Worldwide" commitment was made at the Clinton Global Initiative's annual meeting in New York. It covers the provision of information and research, technical support, program management and access to New Energy Finance's team of analysts.
Investment Surge
As an increasing number of state governments are introducing renewable power and energy standards and incentives, Washington, D.C., lawmakers at the close of the last Congress renewed production tax credits for the renewable energy industry, among other initiatives.
That has led to a surge in renewable energy and clean technology investments, which have more than doubled through Q3 2006 compared to the corresponding 2005 period, according to research conducted by investment bank Jeffries & Co.'s Clean Tech group.
The growing economic activity has generated concern that the industry might get caught in an investment "bubble" akin to the dot-com boom.
Institutional investors, such as Calpers, are very interested in the renewable energy and clean tech sector and there are a lot of companies going public on AIM, the London Stock Exchange's Alternative Investment Market, noted David Kirkpatrick, co-founder and managing director of SJF Ventures, an SRI (socially responsible investing) private equity and fund manager.
"There's a strong appetite there. Some are going public pretty early and the common man might question the business model. I worry about folks getting turned off. I hope there will be enough winners," Kilpatrick told TechNewsWorld.
Investing Green
With over $40 million under management, SJF Ventures' roots are in community and social development banking and SRI. Originally aimed at helping banks to meet Community Reinvestment Act requirements, SJF has since launched two SRI funds that focus on workforce innovation, renewable energy and clean tech.
The latest, SJF Ventures II, will close out in Q1 2007 with $30 million under management. The company's investor base has broadened along with its investments. Participants in SJF Ventures II include Abacus Wealth Management, Trillion and Calpers.
"There have been great financial returns through SRI. It's been around for years, going back to the days of apartheid in South Africa, but there are very few funds — private equity or VC — that invest in minority-owned businesses or the combination of clean tech and workforce innovation. That innovation needs to occur but hasn't happened, [though] it has been the case that the market will reward companies for doing better by the earth and society," Kirkpatrick said.
Case in Point: groSolar
SJF recently concluded a $2.25 million equity financing for groSolar, a solar systems sales, distribution and installation company.
groSolar's is a fast-growing business that put the capital to use quickly: On Dec. 12, it announced the acquisition of Oregon's Energy Outfitters, another step towards its goal of becoming a nationwide solar systems company focused on the residential retrofit market.
The introduction of the California Solar Initiative, as well as similar legislation in a growing number of western states such as Arizona and Washington, should put the company in a prime position to capitalize on forecasts of continuing double-digit growth rates.
"The market for renewable, solar energy as an alternative asset is something of a barbell in shape. At one end are early stage R&D ventures — solar power concentrators and collectors, thin film and nanosolar PV (photovoltaics) cell technology, and that's where most of VC capital has been going of late. At the other end of the barbell, it's more of a project finance and management play — investments in ethanol, biofuels and wind farms," Kirkpatrick said.
"We're focusing on the relatively thin middle of the barbell, investing in companies that don't need large amounts of capital, whose businesses we believe can scale up rapidly. We find there are a lot of companies that don't need all that much and where you can still earn five to ten times your money … and which are easier to develop and grow," he added.
Acknowledging that locking in a long term, low cost supply of silicon is a "critical risk factor" for solar PV systems manufacturers at the moment, Kirkpatrick noted that groSolar locked in long-term supplies through a four year, $88 million contract with Evergreen Solar.
In addition, he added, "What's nice about groSolar is that as prices get pushed down, volumes rise — the key barriers at this stage are more good management, good installation and good sales capabilities."
Beyond the Bottom Line
The American public's awareness of and interest in renewable energy has grown, along with increasing signs that significant climate change is taking place and as energy policy and resources development goes to the heart of national debates on the environment and national security.
In addition, the corporate scandals of recent years have led industry and the government to focus more on issues related to corporate social and environmental responsibility.
California's Solar Initiative
California has been a hotbed of renewable and solar power activity, which is likely to continue with the introduction of the California Solar Initiative.
Solar PV systems provider 3rd Rock Systems and partner United Solar Ovonic are immersed in a portfolio's worth of projects that will install grid-connected solar PV systems in California public schools.
3rd Rock has 18 major California public school solar PV systems projects in the works. giving the firm an opportunity to help educate students about ways to solve complex energy needs realistically using renewable resources, Elliot Jaramillo, the company's vice-president of sales, told TechNewsWorld.
Corporate social and environmental responsibility is of growing importance at Dow Corning and Hemlock Semiconductor, as well. "It's certainly had a higher profile and prominence of late, particularly with regard to Dow Corning's solar technology business," said Jarrod Erpelding, a spokesperson for Hemlock Semiconductor.
Dow Corning recently donated a solar panel array that powers the scoreboard at the new stadium built for the Midland Loons, Midland, Mich.'s minor league baseball team.
"It's our way of sharing our technology with the community. There is a business case for it from our end, but there is more to it as well. To the degree that we help to do our part and refine this technology and make it more readily available, we've done our job," Erpelding said.
Dow Corning also practices what it preaches. "We're investigating using solar technology in one of our facilities in Germany. We're not sure exactly to what extent, but we are going to do it," he noted.
The company is also very active in the growing field of "green chemistry," Erpelding added, which seeks to develop methods of using ecologically neutral and friendly materials to make everyday products.
Corporate Responsibility
How is the current focus on environmental and social responsibility different from the past? "We have had sustainability goals for some time now, but what's different these days compared with ten years ago is that while we continue to aspire to do good for the environment, society and local communities, it also makes business sense now," he continued.
"Regulatory concerns, energy concerns, environmental concerns — these aren't going to go away and they probably shouldn't. Today, we're working with regulators rather than fighting them and making decisions beyond the bottom line to a certain extent," concluded Erpelding.