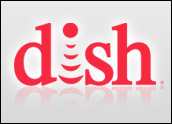 Earlier this year, Dish unveiled the latest version of the Hopper, its kangaroo-themed HD DVR system, at the International CES in Las Vegas. The improved box features a 1,305 MHz Broadcom processor, WiFi connectivity, and integrated Slingbox and Hopper Transfers. For viewers, this means more recording options and more ways to enjoy TV.

Dish Hopper With Sling
PrimeTime Anytime essentially lets users have access to up to eight days of prime time content from ABC, CBS, Fox and NBC — sorry CW, you don't get the love. This means no scheduling to manage on the DVR, as long as you can watch a show within eight days of its airing. For TV junkies who may have missed something everyone's talking about at the water cooler, this is a nice feature.
Hopper doesn't get its catchy name for recording shows to the DVR, though. Just as its kangaroo icon can do a little hopping, so can its AutoHop feature — it hops right over commercials in select prime time shows. In fact, this DVR asks at the beginning of the show if you'd like to have commercials skipped.
The result is, in a word, fantastic — if you aren't a Madison Avenue ad executive. From the advertiser's perspective, this could be the worst thing to happen to TV since the Internet started to pull eyeballs away. No wonder CBS execs weren't exactly thrilled about this "award-winning technology."
In practice, the Hopper's functionality lives up to its promise. The service takes a few seconds to recognize a commercial, then zaps to the moment before the show resumes. If there is a complaint, it is that it leaves no time to go refill a beverage or head to the bathroom, but that's why we have pause buttons.
That Sling Thing You Do
The AutoHop and PrimeTime Anytime features would be enough to justify giving the Hopper the "best of show" CES award this year. These are great features, and cable providers are going to be hard- pressed to compete.
However, Dish takes things a step further with its Sling functionality. Cable providers such as Comcast — the service I subscribe to — do offer viewers the ability to catch up with programming on demand via the Internet. However, the Hopper With Sling allows you to view anything on your DVR anywhere, on a computer or mobile device.
So you're on a business trip or vacation and want to catch your favorite program but don't want to rush back to the hotel? No worries — log onto Dishanywehre.com and the content can be streamed from your own DVR, local ads (which you can AutoHop over) and all.
In tests, this feature was quite good, and at least on par with watching programs via Hulu, YouTube, Amazon or any of the networks or other content providers. It was actually a little easier to fast-forward than many of those.
As with most streaming video, there were some moments when the computer/tablet had to allow the content to cache, but this is to be expected and is really a problem with the network connectivity more than the service.
I was able to do a hand's-on test with hotel WiFi. It was interesting to be in one city and have local programming from another, and to watch Modern Family — a show I hadn't scheduled to record — an hour after it ended. While ABC makes such content available online, it typically doesn't do so until the next day. With the Sling, I was able to watch immediately after it aired. For those who want to avoid spoilers, this could be a true game-changer.
Easy Transfers
The downside to Sling is that it is only good for those times and occasions when you're actually able connect to the Internet. Sling doesn't do its thing in the air. That's where Hopper Transfer comes into play.
It's similar to the Sling, but it allows recordings from the Hopper with Sling to be transferred to an iPad for offline viewing. The biggest downside to this is that it is at present just an iPad option, but there are rumblings that an Android version is in the works.
Another downside is that those transfers to an iPad are, in a word, large. Even with compression, it takes about 2 GB for each hour of recording. This is enough to make those mega-large iPads suddenly look a little more inviting.
Friendly Features
The Hopper is packed with a plethora of additional features, including the Dish Explorer app, which allows users to discover what other viewers are watching and tune in via the Hopper. The box also offers streaming of music via Bluetooth and access to more than 70 SiriusXM satellite music channels, including album art.
The Hopper features a 2 TB hard drive, or enough for about 500 hours of HD recordings — plenty of space, even for hard-core TV viewers. This is welcome news for those who take a two-week vacation and want to ensure they don't miss their shows.
Picture and sound are certainly comparable to cable TV but lag behind Blu-ray for movie viewing. I recorded and ran a head-to-head-to-head test with Saving Private Ryan — a movie that sounds good and looks good — and Dish and cable were neck-and-neck. At some points, Dish had a little less artifacting or pixelating than cable, but neither had quite the audio performance of the lossless Blu-ray. That's to be expected.
The Hopper is for those who love TV, but it's not quite up to par for the true videophile. Otherwise, there is really little dirt to dish. For those who can't always be home during prime time and don't want to wait to get home to watch their shows, the Hopper With Sling is the Dish to serve up.