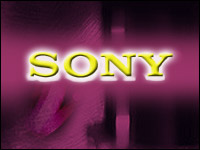 Sony officially introduced its long-anticipated PlayStation 4 video game console at a media event in New York City on Wednesday. However, Sony merely showed off its new controller — it didn't actually unveil the physical console, likely saving that newsworthy moment for the upcoming Electronic Entertainment Expo (E3) in Los Angeles in June.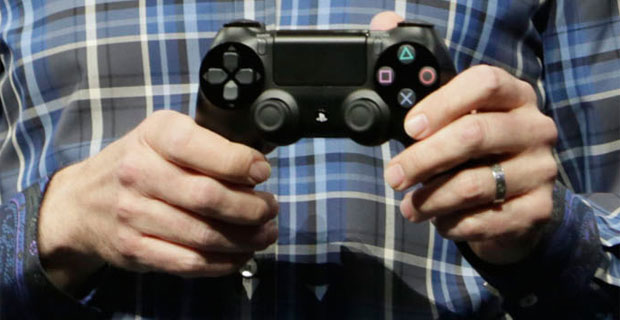 Sony did give quite a bit more than a peak at the upcoming system's hardware, though, and noted that the PS4 will be centered on a custom chip that will contain eight x86-64 cores, along with a what it described as a "state of the art graphics processor."
This GPU reportedly has been enhanced for general-purpose computing — including physics simulations. It will contain a unified array of 18 compute cores that collectively could generate up to 1.84 Teraflops of processing power, meaning that gamers can expect some truly lifelike graphics. The system also will be equipped with 8 GB of unified system memory, which could likely further boost graphics performance.
Boon for Devs
This could make it easier for developers to create awe-inspiring games, addressing complaints over the difficulty in working with the PlayStation 3.
"They pushed away developers with PS3, but this time they understand that the developers are really important to delivering that compelling software early on," said Christine Arrington, senior analyst for games at IHS Screen Digest.
"With the PS4, Sony knows it has to be leaps and bounds ahead of what you can do with a tablet or smartphone," she added.
"They are saying, 'We get it, we are a core game platform,'" Arrington told TechNewsWorld. "They know that out of the gate they need to have those games that core gamers go out and buy."
That strategy could certainly help Sony. The PS3 and Microsoft's Xbox 360 are now in their seventh and eighth years respectively, and the long-generation cycle will likely be the future for the PS4 as well.
"It still makes sense for Sony and Microsoft and even Nintendo to go after that market, but the business has changed fundamentally in the way people consume games," said Billy Pidgeon, senior analyst at Inside Network. "This console cycle is going to be slower for everyone involved. Overall, there is going to be a slower penetration rate with new devices like the PS4. The early adopters will pile on, but it will be slower than in the past."
New Control and Connections
Sony did display its new DualShock 4 controller, a Bluetooth 2.1+EDR-equipped device that is reminiscent of the original controller but with a few new features. Most notable is the new light bar that contains a three-color LED that reportedly can correspond with the PlayStation Move motion capture interface and alert players to important in-game situations.
While not as revolutionary at first glance as Nintendo's Wii U controller, the new DualShock 4 is still an advancement for Sony.
"It is a good mix of what has worked for them. That DualShock has become almost iconic," said Pidgeon. "It shows Sony's commitment to hardcore gaming as well; it has to be different but also has to be kind of the same."
This also plays into the way Sony promised to integrate a second-screen option that could include connectivity with the PlayStation Vita, as well as with smartphones and tablets.
"They checked the box off on social media and the multiscreen gaming, and it looks like there will be greater integration with the PS Vita," Pidgeon told TechNewsWorld, "but what does that really mean? For a whole lot more money… you can do the Wii U thing."
Sony and Social Gaming
The question remains, however, whether Sony will be able to compete against the growing category of social gaming. Is it something that it will compete against or embrace?
"There is a little of both with the PS4," said Screen Digest's Arrington.
Nintendo is attempting to return to its core audience with the Wii U, but so far the system hasn't managed to get the same level of interest or buzz. However, Sony may have something Nintendo doesn't have. The PS3 is clearly more than just more of the same.
"Sony has an advantage because the Wii U [is] not a clear enough differentiator from the Wii," Arrington emphasized. "Sony won't fall into that problem."Fight for the Hardcore
Moreover Sony could be seen to be looking beyond simple games, and see its real competition as Microsoft's still-to-be-officially-announced Xbox 720.
"Sony wasn't going to address casual gaming such as competition from iOS or Android games at the PS4 launch because Sony's goal was to reinvigorate their core gaming audience, " said P.J. McNealy, consultant with Digital World Research. "The landscape is clearly different this generation."
"Not only is Sony competing against Microsoft and Nintendo, but also Ouya at some point, nVidia's upcoming platform, iOS games, Android games, Amazon games, Facebook games," McNealy told TechNewsWorld. "The list goes on."
In this case Sony could be looking to dominate the living room, even as gaming has gone well beyond something just done after work or after school. Today gaming is something people do everywhere, where shooting birds at pigs is just a way to kill time. This could make it hard for Sony to ever recapture its glory days completely.
"There is a huge competition between electronic platforms for consumer work and play hours," George T. Chronis, editor of DFC Dossier, told TechNewsWorld.
"PlayStation consoles will never again be dominant as in the days of the PS2," he said, "but consoles can still be a huge business for Sony."