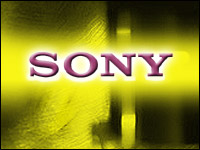 Sony issued an invite Thursday to an event on Feb. 20 that could give gamers their first glimpse at the PlayStation 4, the company's next-generation console to go head-to-head against Nintendo's Wii U and whatever Microsoft unveils later this year.
Sony had previously hinted that it would provide PS4 details in advance of this year's Electronic Entertainment Expo trade show in Los Angeles in June.
"Sony will likely reveal some, but not all, details about the successor to PlayStation 3," said Billy Pidgeon, senior analyst atInside Network."Sony will use GDC (Game Developers Conference) and E3 to release more information to better control the pre-launch messaging over time."
Sony did not respond to our request for further details.
Sony's Next Level
It is already believed that Microsoft will announce its next generation platform — reported to be codenamed "Durango" and also known as "NextBox" — either leading up to or at E3 in June. It could be that Sony is trying to build early buzz, something that is standard procedure with gaming companies.
"Sony is trying to control not only the media cycles by announcing things early, but also to capture the imagination of gamers enough to get them to hold off on buying either a Wii U or an Xbox Durango," P.J. McNealy, consultant withDigital World Research told TechNewsWorld.
The announcement's timing is questionable, given that Sony only recently phased out the PlayStation 2, and from all reports still believes the PlayStation 3 has some legs left.
"Sony just released a new special edition PS3, so if this is a PS4 announcement it is horribly timed because the announcement will kill the special edition," said Rob Enderle, principal analyst at the Enderle Group.
However, Sony had continued to support the original PlayStation after the PS2 was released, and supported the PS2 for many years after the PS3's launch. The PS3 special edition could still serve as a way of winning over gamers, who may in turn jump to the PS4 down the line.
Sony vs. Microsoft
While Nintendo beat both Sony and Microsoft to market with the Wii U's debut last November, it is widely believed the bigger showdown could occur this fall when the latter two companies roll out their new systems.
Whether those systems actually are worthy of "next level" status, or are just more of what has been seen with past systems, is very much uncertain. Early rumors suggest a different path for each platform.
"The speculation suggests both products are on the same traditional page of high performance," Enderle told TechNewsWorld, "and that the PS4 will still have a Blu-ray drive while the NextBox will likely just feature downloadable and streaming content."
The reasons for this are tied to which company owns what technology.
"Blu-ray is Sony's technology, which is why Sony will try to hold on to it for one more round," said Enderle. "Microsoft has never been a fan."
"In the end the success of both products will come down to content. If they have something people want to play, then those folks are likely to buy the box. If they don't, they won't," he added. "With the gaming content side pretty heavily invested in tablets and mobile today, it will be hard to get that truly great content for either system."
Singing the Blu-ray Blues
Even if Sony is able to go another round with Blu-ray, the question is whether it was worth it. Sony utilized the PS3 to leverage support for Blu-ray, which won out in the format war over rival HD-DVD and allowed Blu-ray to become the de facto successor to DVD. The problem was by the time it won that war, digital download technology matured and changed the game.
As a result, Sony only reached profitability with the PS3 in 2010, making for a Pyrrhic victory. Could Sony be headed to such a victory with the PS4?
"Basically it will be like Apple taking the iPod and turning it from a profit center into a cost sink hole," Enderle said. "Blu-Ray effectively gave Apple and Samsung their respective leads in music and TVs and Microsoft and Nintendo their sequential leads in the game market. It was a catastrophic decision that almost caused Sony to fail all together."
To the Cloud?
What seems unlikely, however, is that Sony would make a move to the cloud, even if Microsoft heads in that direction with its next-gen console. The company still remains partial to physical media — having a long history with CD's and more recently Blu-ray — even if there have been costly missteps along the way like the Mini-Disc.
"The network software should be more advanced than the current PSN, and cloud features will be a part of that, but the console will likely include a disc drive," Pidgeon told TechNewsWorld. "Sony could roll out a new physical format or Blu-ray drive spec in the console to support 4K TV."
Because console makers tend to lose money on the hardware, or make a small profit in Nintendo's case, the companies are unlikely to give up that packaged software revenue stream.
"The transition to full digital downloads will not happen yet," McNealy told TechNewsWorld. "Microsoft, Sony and Nintendo can't control the last mile to the consumers' house on a worldwide basis. Those networks haven't proven robust enough yet in enough places to make the jump to all digital distribution. Discs will continue the roam the earth for another few years."
The device will likely take the shape of a set top box, possibly to rival Apple TV, Google TV or even TiVo.
"PS4 will include features to enhance television content, as replacing or enhancing set top boxes is part of the competitive positioning in the eight console generation," Pidgeon said.