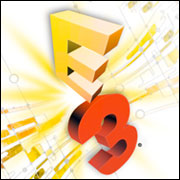 Sony laid down its markers for PlayStation's months and years ahead with a slew of announcements at the E3 gaming trade show Monday night.
PlayStation 4 has been handily outselling Xbox One since the consoles launched at the end of 2013. E3 is a key battleground for both Sony and Microsoft as they reveal upcoming software and hardware they both hope will entice new customers or keep existing users plugged into their ecosystems.
Sony revealed new games, first details at new platforms arriving in North America, and a look at original video content coming to the PlayStation Network and movie theaters.
'Crucial Realization Phase'
"Sony's initiatives are hitting that crucial realization phase, making good the fingers-crossed potential that defines a new console's early life," Steve Bailey, senior games analyst at IHS, told TechNewsWorld.
"PSTV, PS Now, bolstering partnership activity for game content — but also stepping out into non-gaming climes as a wider living room brand — and letting its first-party game-creation facility set the agenda for production value and scope. This is, hopefully, where growing pains blossom into maturity, and I feel Sony has mapped out a solid stall — what's left now is to bring it to bear," he added.
"Sony spent time really showing its core business in big games and big franchises that will be coming over the next 18 months," P.J. McNealy, CEO and founder of Digital World Research, told TechNewsWorld.
First up was a look at original Halo developer Bungie's new multiplatform game Destiny, with a trailer that probed the title's mythology and gave a look at some of the gameplay.
Sony appeared to be pushing the game forcefully, as it revealed a white PlayStation 4 that will bundle the game and be available when Destiny starts retailing in September.
Other new titles either announced or showcased at the presentation included The Order: 1886, Entwined, Bloodborne and No Man's Sky.
Continuing Franchises
Sony also provided a glimpse of a slate of new entries in hit franchises such as LittleBigPlanet 3, Uncharted 4, Far Cry 4, Metal Gear Solid 5: The Phantom Pain and Batman: Arkham Knight.
Meanwhile, PlayStation 4 soon will have available remastered versions of two top games from the previous generation, The Last Of Us and Grand Theft Auto V. The latter will enable players to import their online characters from both PlayStation 3 and Xbox 360 so they can continue their multiplayer progress.
There was also the news that the widely beloved PC staple, Grim Fandango, will have a remastered release on PlayStation and Vita later in the year.
PlayStation TV
Outside of games, Sony had a wealth of additional announcements. It is bringing PlayStation TV to Europe and North America, priced at US$99 (or $139 with a controller). The micro-console was previously available only in Japan. It allows gamers to play Vita games along with original PlayStation titles, stream games from their PS4 to a second TV, and access PlayStation Now, the company's upcoming games streaming service.
"It was interesting and aggressive for Sony to Launch Playstation TV at $140 for the bundle with controller, but they had little choice if they want the business of the causal consumer," Ted Pollak, senior game industry analyst at Jon Peddie Research, told TechNewsWorld.
"The Android console market forced this action with the introduction of Amazon Fire TV, which also happens to be $140 with controller. Android micro-consoles are the new arch enemy of the established players for casual and lower-income markets. PSTV's streaming capabilities may give it an advantage, as long as the gamer has a good connection and the servers are not too far geographically."
PlayStation Now will be available on select Sony TVs later this year, with users needing only a PlayStation controller and a subscription to play games from the PlayStation portfolio. PS4 users in the U.S. and Canada will have access to a PlayStation Now open beta starting July 31, with top games including The Last Of Us, Dead Space 3, and Ultra Street Fighter 4 available. During the beta period, players will have access to more than 100 games.
With PS Now, "Sony has no choice except to be careful," IHS' Bailey said. "Streaming may be an easy sell as an idea but difficult to put into practice, and missteps can be expensive. Despite video-streamed gaming having held headlines for five years now, application is still tentative. Generating revenue and offering consistent performance remain two major hurdles."
'Work in Progress'
"The history of cloud gaming is fraught with solid attempts that turned out to be much less successful at the end of the day," Lewis Ward, games research director at IDC, told TechNewsWorld. "To set low expectations is very smart. … Lag, latency, and framerates are at the center of whether this will work or not. Sony is smart to position this as a work in progress."
"The most important thing is to get it right," Eric Smith, an analyst at Strategy Analytics, told TechNewsWorld. "If they rush it out and there's a ton of lag or latency, that's going to immediately sour the experience. It has to be done perfectly. From what I hear, from people in the closed beta, it is pretty smooth. There are a few issues I've heard of, but nothing that kills it."
Microsoft earlier revealed at its Xbox One event details on original video content coming to the platform. It said that an original series in the Halo universe would be bundled with a boxset of all four games in the series.
Sony was no slouch on the entertainment front, as it revealed a trailer for the Ratchet & Clank movie that will arrive in movie theaters next year.
A series based on Brian Michael Bendis' Powers comic series will debut on PSN in December. All users will have access to the first episode for free, and PlayStation Plus members can watch the entire series.
"As we've seen with Amazon, Netflix, et al., the creation of exclusive high-quality content that you can use to wall your garden is coming to be a valuable differentiator," Bailey noted. "However, I think the role of non-gaming content will be expressed more in terms of apps in the immediate years, with homegrown video, etc., playing a more prominent part during the latter phase of the cycle."