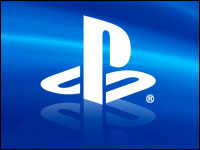 It's no secret that Sony Computer Entertainment sees mobile gaming as a large contributor to its bottom line in the future. That vision became clearer Tuesday when Sony revealed more details about its PlayStation Mobile service.
The skeleton of the program was revealed earlier this summer at the E3 conference in Los Angeles, but at Gamescom in Cologne, Germany, Sony put some flesh on those bones.
PlayStation Mobile will allow Sony to bring some of its vast backlist of games to its mobile hardware — its Xperia phone line, its tablets and its Vita handheld game player. It also announced a software update that will allow the Vita to act as a controller for its gaming console.
What's more, the service will work with some Android devices and certain certified licensed gadgets made by third-party hardware makers. Two of those makers were announced by Sony in Cologne: Wikipad and Asus, which makes Google's seven-inch tablet, the Nexus 7.
Broadening Ecosystem
Not only does PlayStation Mobile embrace outside hardware makers, but it's attempting to create a community of developers, too.
At the Gamescom event, Sony also announced the PlayStation Mobile Developer Program and a software development kit (SDK) to allow developers to create games for the service, which is stabled on Sony's online gaming site, the PlayStation Network (PSN). Subscribers to PSN can use their PSN ID to access PlayStation Mobile content, too.
Twenty-nine developers in the United States and 56 in Japan and Europe have signed up for the developer's program.
Sony plans to roll out PlayStation Mobile this fall. The phased-in rollout will encompass the United States, Japan, Canada, the United Kingdom, France, Germany, Italy, Spain, Australia, Hong Kong and Taiwan.
Smart Strategy
Sony's gaming strategy aims to be inclusive, corralling the entire spectrum of gamers, according to Jia Wu, a senior analyst with Strategy Analytics. It has its console product for hardcore gamers, while its mobile products attract more casual gamers, he explained.
"Casual gamers don't usually spend hundreds of dollars for a portable console, but they still have needs for games," he told TechNewsWorld.
He maintained that Sony's mobile strategy is a smart one.
The growth in the gaming market is in casual gamers, players of social and mobile games, he explained. "Sony doesn't have a dedicated device to reach those audiences so it needs to sell its content to casual gamers and the mobile platform is the best platform to do that," he said.
"The point is to expand the Sony content ecosystem to as many people as possible so consumers will buy into the platform and maybe in the future, buy more devices," he observed.
Some Reward, Little Risk
What PlayStation Mobile allows Sony to do is use its old content to expand its presence in new platforms, according to Michael Pachter, an investment analyst with Wedbush Securities. "Sony has a big library of content, and I think it's very interested in PlayStation Network being an entertainment destination," he told TechNewsWorld.
"This takes advantage of the fact that it has a ton of games already developed for PlayStation 3 and PSP and PlayStation Vita, so why not take older titles — PlayStation 2 titles or PlayStation 1 titles — and port them to mobile?" he explained.
"That's a pretty smart idea," he added.
But can the older games on Sony's backlist compete with contemporary offerings for the newer mobile platforms? "Most of the stuff for smartphones is free, so it's crap," Pachter declared. "A PlayStation 1 game would be fun on a phone or a tablet and be better than most of the stuff you'd get."
Moreover, with PlayStation Mobile, Sony is offering developers of new games a way to make money and be discovered, he added. "Part of the problem with mobile is discovery is hard," he said. "The carriers and Apple decide what they're going to promote. Sony wants to be a place where people can search for games and find games that are similar.
"I doubt that it will be an overwhelming success, but it will make them some money," he predicted.