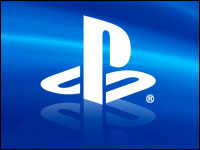 Sony announced the PlayStation Vita TV for release in Japan at Monday's Sony Computer Entertainment Japan press conference.
This small set-top box, which measures 6cm x10cm, is designed to serve as a multimedia streaming device that connects to Sony's upcoming PlayStation 4 game console. It will allow gamers to play titles from the PS4 remotely via the DualShock 3 controller.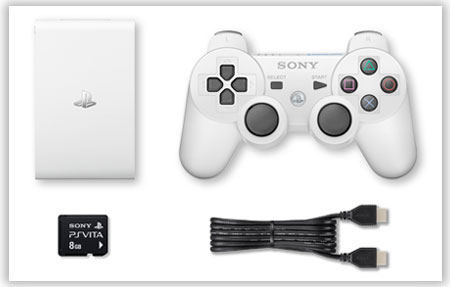 There will be up to 1,300 Vita titles that can be played through Vita TV with a DualShock 3 controller, Sony noted.
Users will have to wait a while to try out this service however. The PS4 won't debut in Japan until Feb. 22 of next year, two months after the console's release in the United States and Europe.
Vita TV Extras
The PS Vita TV will arrive in Japan on Nov. 14, a day before the PS4 goes on sale in the U.S., and it will be available in two versions — one that includes just the device for 9,480 yen (US$95) and one that includes a DualShock 3 controller and 8 GB memory card for 14,280 yen ($143).
In addition to being a streaming device for gaming, the PS Vita TV will support video services including Hulu, Tsutaya TV and Nico Nico Douga, as well as Sony's Video Unlimited service. It will further feature Vita-specific apps including LiveTweet Twitter client and Reader e-book software.
Gaming or TV
Despite the extra services, PS Vita TV "seems more like an extension of Sony's games strategy and not a video play, at least not yet — Sony is also known to be working on a Web TV service, much like Intel," Greg Scoblete, set-top box and streaming media analyst with Digital Tech Consulting, told TechNewsWorld.
"Sony is looking to distinguish the PlayStation 4 from the Xbox One, and one of the virtues of the Vita TV is that it can extend PS 4 gaming to other TVs in the house. That, more than streaming Netflix, is probably the main value-add, he said.
Big in Japan
The PS Vita will also likely be a Japanese-specific product, at least in the near term. There are several barriers to entry that Sony would have to clear before bringing such a device to North America.
"The problem in the U.S. is content licenses," said Rob Enderle, principal analyst at the Enderle Group. "The cable companies have them locked up, and Intel is using antitrust laws to try to break them out, but a TV service that can't get the content people want is crippled — which is why Sony likely will stay out of the U.S. with this service until the access problem is fixed.
Even if Sony were looking to bringing the PS Vita TV to the U.S., it would likely face fierce competition.
"Xbox, Intel, Google and Apple are all working this, and if you didn't have it there is every likelihood you'd find your product stuck on the shelf," Enderle told TechNewsWorld. "Game systems are set-top boxes, and with cloud gaming getting better, set-top boxes are becoming game systems. Sony is going with the flow here."
Crowded Set Top
Given the competition for space on — or under — TV sets today, it's questionable whether another device can muscle into the market.
"Microsoft has arguably come the closest to a true convergence solution in the Xbox, but no one has been able to unify streaming, DVR, traditional pay-TV delivery and gaming into a single unit — and no one is likely to in the near term, either," said Scoblete.
"Sony clearly will have stronger game content," Enderle pointed out.
However, "TVs are coming with this capability baked in as well, which creates risk for all set-top box form factors. This will take five-to-10 years to work out, but is this really a set-top-box-light then," he noted.
"Are consumers going to start feeling they need multiple set-top boxes for their home entertainment systems? Probably not — but they will get them regardless," predicted Enderle. "These functions will be in TVs, DVD players, game systems, cable boxes, and third party set-top boxes. We'll likely be up to our armpits in limited services before this all finally gets sorted out."