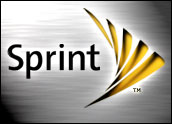 In an effort to leverage its growing WiMax mobile Internet initiative, Sprint has called on Google to collaborate on a new mobile portal. The two companies will work together to bring Sprint WiMax mobile Internet customers search, interactive communications and social networking tools that will include the Google Apps communications suite.
Customers will be able to access Gmail, Google Calendar and Google Talk services, in addition to high-speed Internet browsing, local and location-centric services, music, video, TV and other as-yet unnamed on-demand services.
"Google and Sprint will optimize the Internet experience for the digital lifestyle," said Barry West, president of Sprint's 4G Mobile Broadband business unit.
"This collaboration brings what will be the best mobile Internet network together with the leading Internet search company. It allows us to capitalize on the powerful mobility and Internet trends, and create wireless services and applications that take advantage of each company's history of product development innovation," he added.
Across the Nation
While Sprint mobile phones will be able to access the WiMax services, Sprint's cellular network is separate from its WiMax system. The WiMax service will be based on Sprint's 2.5GHz spectrum holdings.
Just last week, Sprint announced a partnership with WiMax provider Clearwire to jointly construct the first nationwide mobile broadband network using WiMax technology. Clearwire currently provides services in 13 states in the U.S.
"This is actually a really interesting development because until now a lot of people have been on the sidelines talking about some technology or another, but this is finally a step towards getting broadband-speed access over a wide range and covering a wide variety of devices," Vidya Lakshmipathy, a Forrester analyst, told TechNewsWorld.
What's Coming?
Sprint's announcement generates a number of questions, not the least of which is, "Will this new 'portal' have a name or a unifying theme?
"There will be a consistent look and feel for the customer for the services and applications we offer … and there will be a name — we haven't announced it yet," Peter Cannistra, Sprint's director for mobile broadband services, told TechNewsWorld. Cannistra was responsible for putting the Google deal together.
As Sprint builds the network, it will start with the devices at the top of the Internet access food chain, so to speak.
"The laptop computer, whether it's embedded with a WiMax chipset or a connection card with a external antenna, will be the main focus of our user experience at the beginning," Cannistra explained. "And then the WiMax technology will get into a lot of different devices, including personal media players, portable DVD players, cell phones, cameras, vertical business devices — so we'll have a lot of different devices that can work with WiMax."
Obviously, not all of those devices will be conducive to a portal-like experience, so Sprint's efforts — and Google's — will be a work in progress as consumers indicate their interest levels in various new services and form factors.
Where Are You Now?
One of the more interesting aspects, other than a nationwide broadband WiMax service in the first place, is Sprint and Google actively working on location-based services that can track exactly where the device is.
"Assuming that a customer opts-in in a transparent way, we can do location in a couple of different ways. The first is, traditional advertisers would be very interested to know where people are. If they are close to restaurants or bars or other places of interest, we think advertising could become very meaningful to customers," Cannistra said.
"A second way, on an opt-in basis, would be to locate where people on your contact list are. Wherever you are, say on a Friday night, you could see … on a map on your device, where your friends are," he explained.
Moving in the Right Direction
When it comes to mobile device Internet-based services, the user experience has consistently been limited and difficult to use. The iPhone's Safari browser experience is the perhaps one of the best implementations to date, but it's still not a rich experience in terms of Internet applications. There's lots of room for improvement, and the landscape is ripe for new services and features.
"I would say the key thing that partnering with Google gives Sprint in this case is that it puts them in the right frame of mind when thinking about what content to offer consumers — any content they want." Lakshmipathy said.
Many cellular phone carriers, for example, have limited user access to "walled gardens" that attempt to restrict and control the content, Lakshmipathy noted.
"Often, there are a lot of smaller companies or individual developers who have great ideas for content but can't afford to get the placement of a bigger site on a content portal. By partnering with Google, whose motto is to make the world's information accessible to everyone, Sprint is moving in the right direction, opening up content on their networks," Lakshmipathy explained.
"While Google Apps might come on many of these WiMax-enabled devices, they are also opening up APIs (application programming interfaces) to the larger partner and developer community, making the possibilities for content somewhat endless … and putting more control in the hands of the users and developers, allowing them to develop the content and services that they want," she added.
The Coming Generation of Embedded WiMax
Because the cost of the chipset for WiMax is relatively low, Sprint believes that notebook PCs and consumer electronic devices will soon come already embedded with WiMax technology.
"Just like WiFi today, you would just have it and you could activate it on an ad-hoc or daily basis, or you could subscribe on a monthly basis," Cannistra explained. "But we'll also have external connection cards that we'll sell as well."
Sprint plans to test the WiMax service in the Chicago, Baltimore and Washington, D.C., areas by the end of this year, and plans to roll out commercial services in multiple markets in April of 2008. The company hopes to cover 100 million people with its WiMax signals by the end of 2008.
The Fine Print
As part of the deal announced Thursday, Google and Sprint will share in revenue on advertising on both general Web and local search results.
"We have a lot more opportunity to partner with Google in other areas, but so far, it's just search results," Cannistra noted.
Even though Google will work with Sprint to deliver new forms of content and collaboration via Google Apps, this deal doesn't preclude Google from working with other partners on similar services.
"Google continues to focus on working with industry leaders to develop innovative services that provide people worldwide with direct access to Google services," Erin Fors, a Google spokesperson, told TechNewsWorld.
"It's all part of our mission to make information universally accessible and useful — we're generally excited about opportunities like this when we're able to provide more people with access to information," she added.