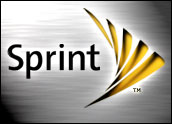 Can a Hero fly to Sprint's rescue in the battle for smartphone supremacy?
The Hero will sell for US$179 after a $50 instant savings, and a $100 mail-in rebate.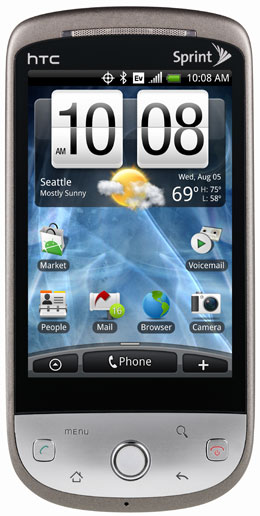 The HTC Hero Android smartphone
If nothing else, Thursday's announcement that a second carrier will soon offer a phone using the Android operating system could be another blow for truth, justice and the American way of providing more gadgets for tech-hungry consumers.
Beginning Oct. 11, Sprint will join T-Mobile as wireless providers offering Google Android OS phones. The HTC Hero will also join the Palm Pre as Sprint's answer to Apple's iPhone and other high-tech, feature-laden phones.
Sprint's press release plays up two trends that handset makers and wireless providers are banking on for boosted sales: social media and application store offerings.
Access to Google Search, Maps, Gmail and YouTube, as expected, lead the highlighted features, along with Android Market applications for Facebook, Flickr, Twitter, MySpace, Amazon and Pandora Radio. The HTC Hero also has a 5 -megapixel camera and camcorder, WiFi capabilities and a slot for a microSD card.
Android Love
"This is an important milestone for the Android platform, which has taken some time to ramp up," IDC analyst Al Hilwa told TechNewsWorld. "The significance is bringing another carrier onboard, and Google is showing some improved muscle in striking partnerships in this area."
The interest in Android is not lost on those who are writing the applications.
"Developer appeal is an important factor to be considered in evaluating who will end up ahead in the platform wars for phones. Android's openness will help solidify it as a popular target for developers, especially for Web-style applications. The connection to Google's Web apps is an asset to some, and so is support for the Adobe Flash platform, which the iPhone now lacks," Hilwa said.
Apple is a tough act to follow, and it's still in the early rounds in the smartphone fight. However, "adoption by carriers and hardware manufacturers is an important metric to watch," Hilwa said.
Will Consumers Need Another Hero?
When it comes to which operating system is on a smartphone, "I don't see people saying, 'I'm going to buy that because it has Android in it,'" ABI Research analyst Jeff Orr told TechNewsWorld. "[Consumers] are not necessarily going to think about the OS as much as they are price point and feature set — the ability to meet somebody's lifestyle needs or criteria for use."
That said, Orr believes the Hero's features clearly put the phone within the pro-sumer category of expected buyers. "It's for somebody who wants to have access to everything. This is not just a smartphone that they're going to use for PDA kinds of functions. It's offered with Sprint TV and a number of other mobile video kinds of services, and it has access to social networking, visual voice mail. This is a does-everything kind of phone, and I would say it's more intended to compete with the iPhone than the Pre."
Will that guarantee Hero sales won't cannibalize the Palm Pre for Sprint?
"There's going to be some amount because they're trying to broaden their portfolio, and there doesn't seem to be any one-to-one mapping of 'This is your business handset,'" Orr said. "But there's going to be competition, and Sprint needs to be in that position that they need to have a variety of handsets."