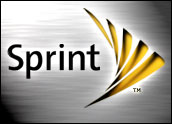 Sprint has rolled out a new service that leverages broadband networks to let Sprint cellular customers use their existing phones to make calls in places where they have weak or nonexistent cellular signals. For home users, that might be the basement, bathroom or backyard.
The new service, called "Airave," uses a femtocell compact base station built by Samsung, which users connect to an existing broadband network via an existing router. The Airave then works with any Sprint phone to provide unlimited in-home wireless calling. The calls placed from home using the Airave don't count toward the customer's wireless minutes tally.
The Airave is currently only available to customers in select areas of Denver, Colo., and Indianapolis, Ind. Sprint says it plans to make the Airave available later this year to customers in the remainder of those cities, along with Nashville, Tenn., and to customers nationwide in 2008. The Airave base unit costs US$49.99, and the service is priced at $15 per month for individuals and $30 per month for families, in addition to the customer's regular wireless plan.
Similar to T-Mobile's Hotspot @Home
T-Mobile launched a similar service in late June, Hotspot @Home, which lets T-Mobile customers switch seamlessly between T-Mobile hotspots and their own wireless routers. While T-Mobile's service also lets users utilize T-Mobile's network of WiFi hotspots, only a couple of phones work with the service. Sprint's solution, on the other hand, is bound to a 5,000-square-foot area around the Airave, but works with all Sprint cell phones.
"What is interesting about both of these services, T-Mobile's Hotspot @Home and Sprint's Airave, is they are trying to leverage the existing infrastructure that you already have in the house," Shiv Bakhshi, director of mobility research at IDC, told TechNewsWorld.
"Everybody complains about cell phone reach within the home or enterprise — within built construction — so instead of suffering that, instead of standing by your window, they are trying to extend the reach of their networks. I think it's a wise decision by both players … anything that extends the network reach is a good service," he noted.
The Death of Landlines?
If customers can use their Sprint phone inside their homes without dropping calls due to weak cellular signals — and without using all of their cellular minutes — will customers ditch their landline-based traditional phones altogether?
"Sprint is always on the cutting edge bringing these new services to the marketplace. It will likely be successful for Sprint, as many customers will like it, but it will not mean all customers will switch to this," Jeff Kagan, a wireless and telecommunications industry analyst, told TechNewsWorld. For example, a customer who has a solid Sprint signal from their home simply might not have a need for the Airave.
"I think there will be a variety of companies and technologies competing for many years," he added, noting that he expects to see the services evolve to a point where all carriers are offering it in the near future.
Who's Next?
If broadband/cellular convergence services are inevitably coming, which major cellular service carrier will likely offer it next in the United States — AT&T or Verizon?
"Verizon has been rather negative on WiFi because their argument has been that WiFi creates a hotspot, but Verizon's network is a nationwide hotspot. Can they change directions? Anybody can do anything depending on how the competitive environment seems like," Bakhshi said.
"So who might opt for it first? AT&T might opt for it first because they already have a WiFi network — to leverage that WiFi footprint outside of the home," he added.