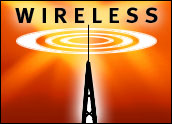 Sprint and SBC Communications today announced a reciprocal WiFi roaming agreement that will provide their customers access to each other's public WiFi networks.
Under the agreement, customers will be able to roam on the WiFi networks of each company using their existing user IDs and passwords. Service charges will be billed according to the customers' current billing agreements.
Sprint-owned WiFi locations include the Kansas City, Salt Lake City and Louisville International airports; the Addison, Texas, convention center; and the Tysons Corner, Virginia, shopping center. The SBC WiFi network encompasses 2,300 hot spots, including airports, hotels, coffee shops and The UPS Store and MailBoxes Etc. locations.
The parties expect to complete integration efforts and enable roaming at the respective venues as soon as possible.
Industry Cooperation
The roaming agreement with SBC signals industry cooperation that some say is vital to increasing WiFi service ubiquity for users seeking Internet connectivity, access to corporate networks or e-mail access via WiFi enabled laptops or PDAs.
This is the second major service provider roaming contract signed by Sprint, which earlier reached agreement with AT&T Wireless regarding reciprocal airport property WiFi access.
"Customers desiring consistent service and the convenience of a single account will reap the productivity benefits of Sprint PCS WiFi Access at additional locations," explained Wes Dittmer, general manager of WLAN Services at Sprint.
"WiFi is an integral part of Sprint's remote-access strategy, and we are fostering customer productivity by providing multimegabit wireless data speeds at an ever-growing list of venues that are frequented by mobile workers."
High-Traffic Areas
Sprint is focusing on providing WiFi services in high-traffic areas such as airports, hotels, convention centers and other public venues where customers tend to need it most and can derive the greatest benefit.
The company has over 2,600 WiFi hot spots where Sprint PCS WiFi Access service is currently available chiefly through roaming agreements in effect across the United States and Canada with a number of industry players, including AT&T Wireless, AirPath, WayPort, STSN and TruckStop.net.
Sprint also is pursuing other WiFi opportunities beyond today's announcement, representing a variety of locations that cater to both business and consumer audiences. According to Sprint, the company will make at least 10,000 hot spots available to its customers by the end of the year.