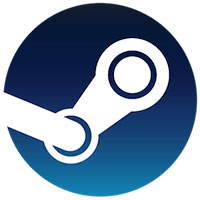 Independent video game developer Digital Homicide Studios on Monday posted a response to its ban from Valve Corporation's digital distribution platform Steam.
Valve banned the development studio this weekend, after Digital Homicide reportedly initiated legal action against 100 users who had posted negative reviews of its games.
Digital Homicide resorted to lawsuits after Steam failed to resolve abuse issues that had arisen concerning those users of the Steam community, according to the Digital Homicide post. The game developer further accused Valve of ignoring threats posted on Steam's forums.
An Arizona court last week granted the game studio's request for a subpoena demanding the identification and associated data of anonymous Steam users. The lawsuit — which lists dozens of John and Jane Does — accuses the users of cyberbullying, online harassment and other offenses.
This is not the first lawsuit brought by the Arizona-based game developer, which was founded by the plaintiff in the complaint, James Oliver Romine Jr., and Robert Romine.
The company earlier this year filed a US$10 million lawsuit against video game critic Jim Sterling for posting highly negative reviews of Digital Homicide's games on YouTube.
Titles Delisted
Valve has delisted all of Digital Homicide's games from Steam — including Paranormal Psychosis, Gnarltoof's Revenge and Krog Wars.
Valve claimed Digital Homicide had been hostile to Steam customers, noting that the lawsuit against Steam users demands approximately $18 million in damages.
The digital distribution platform apparently is sticking with its customers, even if not directly defending their alleged actions.
"It doesn't indicate Steam's approval of this behavior, but they have to keep their customers happy, so this makes sense from a biz perspective," said independent video game industry analyst Billy Pidgeon.
"The other side of this is that if a developer is making waves and is too small to make a financial impact on the bottom line, then it makes financial sense, at least for Steam, to remove them," he told TechNewsWorld.
Blowing Off Steam
In its lawsuit, Digital Homicide claims that the defendants' actions resulted in lost business, among other negative consequences.
User reviews have become a staple of e-commerce in recent years, and that typically means accepting the good with the bad. The question in this case appears to be whether the defendants' actions constituted cyberbullying or other illegal forms of online harassment.
"Reviews are part and parcel of any online service today, and they have been a part of the e-commerce system for a number years," said Scott Steinberg, CEO at TechSavvy.
"It has not been common practice for companies to sue those consumers who leave negative reviews, but it seems that it could become all too more common as companies defend their brands," he told TechNewsWorld.
Digital Malfeasance
Steam has become the premier platform for indie game publishers, who often see their titles selling alongside triple-A offerings. The service has garnered a reputation as a community for gamers to share opinions on new releases across the board. However, as with any online forum, that can open the door to personal and other unnecessary comments — and even attacks.
"This is really about the greater issue of users behaving badly, especially when they can remain somewhat anonymous," observed Pidgeon.
"Bullying and digital malfeasance is a huge problem, and gamers tend to be the canary in the coal mine when it comes to addressing these issues," he added.
"This clearly got out of hand, but this is also about the users and products, and there is only so much that Steam can do about it," Pidgeon explained.
"Steam could have offered refunds," he suggested.
Other online retail marketplaces have been known to make it right when a significant number of users are unhappy, Pidgeon pointed out. "However, users that commit extreme offenses and make particular threats should be warned that such behavior isn't acceptable. A threat is a threat. Unfortunately, we're likely to only see more cases where people take it too far, and companies are forced to look for other means — including lawsuits — to address these issues."