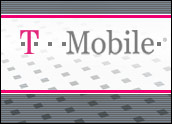 T-Mobile USA has been beefing up its nascent 3G mobile wireless services network, announcing that 3G will be ready to run in 21 markets by the middle of next month and will reach 27 major markets by the end of this year.
The company says the planned expansion will deliver T-Mobile 3G services to more than two-thirds of the company's current data customers — but T-Mobile will continue to expand throughout 2009.
T-Mobile's UMTS/HSDPA high-speed data network is currently available across 13 major metropolitan markets: Austin, Baltimore, Boston, Dallas, Houston, Las Vegas, Miami, Minneapolis, New York (including northern New Jersey and Long Island), Phoenix, Portland, San Antonio and San Diego.
Ahead of the Dream
Next Tuesday, T-Mobile and Google are expected to unveil a new smartphone, which will be the first phone to run Google's much-anticipated Android mobile operating system. That phone is widely believed to be the HTC Dream smartphone — and it will likely run on 3G networks. Following the unveiling, the phone is expected to hit shelves in mid-October.
Perhaps not coincidently, the next batch of cities to see service — by mid-October, as T-Mobile says — will include Atlanta, Chicago, Los Angeles, Orlando, Philadelphia, Sacramento, San Francisco and Seattle.
"With the faster data speeds delivered by our 3G network, T-Mobile looks forward to offering mobile products and services that place the full power of the Web in our customers' hands," noted Cole Brodman, chief development officer for T-Mobile USA.
Next up, T-Mobile expects to turn on an additional six markets — Birmingham, Denver, Detroit, Kansas City, Memphis and Tampa — before the end of the year, bringing the number of markets with T-Mobile's 3G network up to its 27-market goal.
Currently, T-Mobile's 3G network supports multiple UMTS-capable phones, as well as the HSDPA-enabled Sony Ericsson TM506, a mass-market flip phone. T-Mobile says it plans to offer "new and compelling data-centric, all-in-one devices" in the coming months that will help make the most of the HSDPA network, which can deliver download speeds of up to 1 megabit per second.
Next week's press conference in New York should deliver more detail on device availability.
Last in a Four-Horse Race
Regardless of the long list of markets T-Mobile plans to move into, its 3G network still lags far behind those of its closest U.S. competitors.
"T-Mobile 3G services are probably nonexistent as we know it in comparison to AT&T, Sprint, and Verizon Wireless in … those advanced services where they can get more money from people beyond just data Internet access," William Ho, research director of wireless services for Current Analysis, told TechNewsWorld.
"It's a problem, and T-Mobile doesn't have anything built and ready to go — that's an issue as they go forward. I know they are struggling because their competitors are passing them in terms of data average revenue per user, which may become a problem in the future," he noted.
T-Mobile's target audience, he added, is more of a youthful demographic, and having mobile music and mobile video as a possible service offering play will also become increasingly important. Plus, location services for navigation, local mobile search, and local mobile social networking will likely need to be addressed, too.