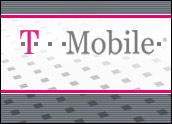 T-Mobile on Wednesday said that it would offer the United States' fastest 3G wireless network by upgrading its existing 3G service to High-Speed Packet Access Plus (HSPA+) 3.5G technology.
By the end of the year, T-Mobile expects to have HSPA+ deployed in more than 100 metropolitan areas reaching 185 million people.
It also demonstrated the first netbook to run on its cellular data network, a Dell Inspiron Mini 10.
T-Mobile's Speedy 3G Plan
T-Mobile launched its HSPA+ network service in Philadelphia last fall, and it now has HSPA+ commercially available in parts of New York City as well as in New Jersey, Long Island and suburban Washington, D.C. It plans to deploy the technology in Los Angeles soon.
Announcing the company's plans at the CTIA conference in Las Vegas on Wednesday, Cole Brodman, T-Mobile USA's chief technology and innovation officer, said HSPA+ is backwards compatible with its current 3G technology so customers can continue using their existing handsets.
T-Mobile will begin offering the Dell Inspiron Mini 10 online and at its retail locations in Chicago, Dallas, Los Angeles and Miami. The netbook will be priced at US$199.99 with a two-year cellular data contract and qualifying webConnect data plan.
The Dell Inspiron Mini 10 runs Windows 7 and is built around an Intel Atom N450 processor. It weighs less than three pounds and has an integrated six-cell battery that provides up to eight hours' continuous usage.
The Mini 10 from T-Mobile will come pre-loaded with the carrier's webConnect Manager software. WebConnect is T-Mobile's data plan. It also includes unlimited WiFi access on the T-Mobile HotSpot network.
Half-Stepper
However, T-Mobile's announcement came at the same time many of its U.S. rivals — Verizon, AT&T and Sprint — were talking up their own plans to move to 4G wireless networks. Even MetroPCS, a fairly small carrier, will launch a 4G LTE (Long Term Evolution) service in the second half of this year.
Sprint on Tuesday announced that it will begin selling the world's first 4G WiMax Android phone, the HTC EVO, this summer. It's also expanding its 4G network and plans to make this available to 120 million people nationwide by the end of the year. Sprint has opted for WiMax (Worldwide Interoperability for Microwave Access), another 4G technology, which was available before LTE was developed.
Verizon began rolling out its LTE network last year. It plans to roll out to up to 30 markets covering 100 million people this year, and offer full nationwide coverage in 2013, It also plans to offer its first 4G handset by mid-2011.
AT&T is conducting trials of its LTE technology and plans to begin commercial rollout early next year. In the meantime, it's pumping millions into HSPA 7.2, a technology that could theoretically double its 3G network speeds.
Is There Method in T-Mobile's Madness?
Why is T-Mobile sticking to 3G when the other major players in the U.S. market are moving on to 4G?
Perhaps this is because T-Mobile USA is owned by German carrier Deutsche Telekom and may be governed by the parent company's corporate technology policies.
"We see tremendous potential in HSPA and HSPA+ as very effective technologies to meet the current and future needs of customers," Krista Berlincourt, who works for T-Mobile USA's media relations agency Waggener Edstrom, told TechNewsWorld. "As we maximize our current network investments, we will of course strongly leverage the learnings and experience of our parent company. LTE is a logical path for us but we're in no hurry to get there."
T-Mobile USA thinks it will be ahead of the game soon. "We see ourselves moving ahead of the competition in 2010-2011 and taking a leading position not just because of our HSPA+ network expansion, but also because of where the device ecosystem sits globally," Berlincourt pointed out. "Also, when you look at the evolutionary path for HSPA+, there's an opportunity to upgrade the network to even faster speeds in the future — 42 Mbps, 84 Mbps, or even 168 Mbps — so there's a roadmap to match LTE over a significant amount of time."
Still, T-Mobile is doing at least one thing right by selecting LTE for its 4G technology when it goes down that road in the future, Brian Marshall, an analyst at Broadpoint AmTech, told TechNewsWorld. "I think the 4G technology for handsets will be LTE-based," he explained.