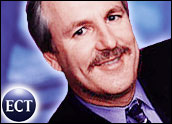 Over the last several days I've attended two conferences that are focused on predicting and changing the future of technology and technology companies. The first was put on by Digital River, a firm that specializes in setting up or improving profitable online stores like Apple and Dell have, and we were focused on strategies for increasing company revenues and profits in these troubling times.
The second was the Phoenix Technology Strategy 2009 conference, and there the focus was on what major changes we would likely see in technology over the next several years. Against the backdrop of what is increasingly looking like an avoidable economic collapse, these events provided some ideas on both how to survive and who would be most likely to survive the next few very ugly months.
We'll close with my product of the week, a new incredibly fast processor and flash drive from Intel; yes, it's a two-for-one product of the week day.
Surviving the Fourth Quarter
Things are looking ugly; Circuit City has shut down, Sun Microsystems and Yahoo appear to be on their death beds — again — and we haven't even reached the bottom of this economic trend yet. Fortunately, other valley properties which include Apple, HP, Intel, AMD and Microsoft (they have a big presence here) have enough reserves to weather this storm, but it isn't going to be fun for anyone.
By the time we are done with next year, most of the marginal financial players should have been acquired or exited the market, and this technology market will exit much smaller than it entered. However, much like a forest fire clears out the dead wood, the industry that is left will arguably be much stronger as well, and many of my peers agree that tech could lead the country out of the recession this time.
However, that will take a while, and folks need to think about what they need to do now. At the Digital River conference we had a brainstorming session on just this topic, and the following ideas floated to the top:
Partner Up: People like to buy bundles, and if companies can get together to create compelling bundles and complete offers, the results should sell better than if they go it alone. This is because they can pool their ever-more-limited marketing dollars and do demand generation campaigns for the bundle and capture more of the limited demand that is available.
Shift to Demand Generation: Typically firms cut marketing during hard times, with Apple being the historic and smart exception; it tends to market through them. Granted, the Mac vs. PC campaign isn't a demand-generation campaign, making me wonder if Apple is suffering from some new clueless person this year. However, normally Apple's is an example to emulate, and currently with the iPods and iPhones, Apple's example is exactly right.
Discount Early: When we reach Red Friday (used to be called "Black Friday," and it's the day after Thanksgiving, but we've changed the name for obvious reasons this year) everyone and their brother will be trying to out-discount everyone else. They will then chase each other down to ever-lower price points. While not intuitive, discounting early during times like this pulls demand to you, and as you bleed through inventory, you won't be left with a fire sale at year-end and should have higher average prices and better profits overall.
Focus on Value: This is a high value market, buyers will be looking for and finding extreme deals, and if you have products that can be used to create those deals, or can use them as incentives to get sales, now is the time to be creative.
Focus on Savings: When faced with less spendable income, anything that has a secondary or primary value of saving money should float to the top of the demand pile. Just like we mentioned above, bundling them with other, more difficult-to-sell products could move both briskly if priced and marketed properly. We were talking about products that lower energy costs, or food bills, or generally provide some real economic justification for their purchases.
This is a buyers' market squared, and for buyers that means there will be incredible deals by year-end, but as a seller, your goal is to make sure your stuff is sold before the fire sales start.
The Evolving PC
Apple enjoys some of the best sales volumes and has the strongest margins of any of the PC vendors. This is generally the result of the massive amount of control they have over their platforms, and it is best emphasized in the iPhone and the Apple-controlled App Store. Google did one better with their application store, shifting from a focus on avoiding competing applications to one more aligned with the quality of them.
At the Phoenix Strategy 2009 conference, they floated the concept of a PC application store, and I'm not sure why no one has really thought about doing this, given Google fully intends to take its concept to the PC when it plops Android on its version of netbooks. The result would be a lot of low-cost utilities wrapped with a services layer that ensures the PC approaches the same kind of reliability the iPhone and Android currently enjoy, which is to say a better level than the platform currently enjoys.
The initial products floated were an instant-on, virtualized, Linux-based platform for Windows PCs called "HyperSpace"; a LoJack-like security program (allowing you to use your cell phone to brick your stolen laptops) called "FailSafe"; and an eSupport.com wrapper to keep the resulting PC running properly. This could easily grow to large numbers of inexpensive applications, and the application store concept could be migrated to the PC OEMs (original equipment manufacturers), who would then use them to better manage customer satisfaction and drive additional revenue.
In the end, it does showcase that the PC is becoming more and more cloud-linked, forcing a major shift to netbook- and iPhone-like devices which are always with you and always connected. It is likely that Windows Mobile will eventually take the place of Windows as the power personal platform for Microsoft.
Product of the Week: Intel Core I7 and SSDs — Wicked Fast
A few weeks ago Intel sent me a test system which had two ATI 4870X2 cards, two solid state flash drives (SSDs) and a new Core I7 processor with four cores and hyperthreading (effectively 8 cores). I've never experienced a system that is this fast. Windows Vista loads in about a third of the time. Once you log in, in about 3 seconds the PC is ready to go and applications come up, even before they are cached, near instantly.
Because the drives are solid state, they are also dead quiet, making this one of the quietest systems I've ever owned. Coupled with being quiet, it has turned out to be one of the most economical as well, shifting easily into lower power states and back up again. I can hardly wait to see what Windows 7 does on this platform. In theory, it should scream with these changes, given it would be largely tuned for systems with this capability. This will also likely be where Snow Leopard shines when it comes out as well and provide an opportunity for Apple to update the Mac Pro platform.
Because I'm astounded at the speed, because it is actually rather green, too, and because it will benefit both the Mac OS and Windows, the Intel Core I7 — especially with flash drives (and I've been dying to try flash drives) — PCs with this configuration are my products of the week.
---
Rob Enderle
is a TechNewsWorld columnist and the principal analyst for the
Enderle Group
, a consultancy that focuses on personal technology products and trends.
---