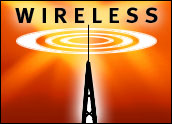 Telstra gained a head start on Australian rival entrants to the third generation mobile phone market with a US$450 million deal to share Hutchison Telecommunications' third generation infrastructure.
The agreement ends speculation about whether Australia's biggest telco would build its own infrastructure or negotiate a deal with the owner of Australia's only 3G network in a bid to roll out a 3G network in 2005.
Under the deal with Hutchison Telecommunications subsidiary, Hutchison 3G Australia, Telstra will pay $450 million for 50 percent of the asset in four installments, starting in November.
The cost of building a network over four years would have been $900 million to $1 billion. Telstra chief executive Ziggy Switkowski said it was "the right solution at the right time" and would give the company a lead on Optus and Vodafone, both of which have also announced plans to roll out 3G networks.
Bruce Akhurst, group managing director, Telstra Wholesale, Broadband and Media, said the arrangement gave Telstra a "wonderful position from which to enter the 3G market."
"And with a head start against other competitors," Akhurst added.
He acknowledged there were still challenges ahead in integrating the applications needed to get a working 3G business up and running, and Telstra would outlay $114 million for the core network over three years.