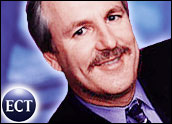 The iPhone continues to do well for a device of its price and class, but the product that is likely to really break open the segment for Apple is the anticipated lower cost, more limited, smaller nano (picture based on patent application here) offering.
The product in the market that is most similar to what the nano is likely to be is the Neonode. I started playing with the second version of that product last week. Also, Gateway last week swung to a profit despite declining revenues, suggesting the application of strong management fundamentals and a restoration of appropriate focus on them.
AMD, using the European Union filing as ammunition, is taking a heavy swipe at Intel. This is not without risk.
We'll talk about all of that this week and take a look at another product of the week before the end.
Neonode: Looking Ahead to the iPhone nano
The Neonode, available only in Europe at this time, is the closest thing in the market to what the iPhone nano is likely to be. While it is based on the Windows CE platform, the Neonode folks do to that what Apple does with OSX aboard the iPhone in that the user doesn't see any part of either.
Assuming the iPhone will be the model for the iPhone nano, both phones will be mostly screen and have to make heavy use of gestures to navigate through the different functions.
Much like the iPhone, there is a bit of a learning curve involved. However, also like the iPhone, the device is fun to play with, and that leads you to discover functions you'd likely never use on a normal phone.
The Neonode, and some of you may remember I've written about it before, has many of the advantages and shortcomings of the iPhone. However, the real eye-opener for me was how much you could do on this small phone.
You would expect music to work fine — and it does. Video, though, was the big surprise. It was actually very nice on the phone, though I missed the automatic orientation feature of the iPhone — you have to adjust that manually on the Neonode.
One thing the Neonode wasn't good at, however, was Web browsing. This is mostly a screen-size issue, and probably one of the big things that will differentiate the two classes of device.
You can read e-mail on the Neonode, but without some kind of a keyboard accessory (which likely would be larger than the phone is), responding to it would be painful.
As a result of these two things, I expect most people will choose not to enable wireless data on this smaller class unless they want to use the phone in conjunction with their laptop computer as a wireless modem. This allows for a lower-cost service without data to be a viable option potentially lowering the cost of the landline.
Once the Neonode arrives in the U.S., it likely will be a good alternative for those wanting the iPhone nano who either don't want iTunes or don't want AT&T.
Oh, since it has a removable battery and takes a mini-SD (secure digital) card, it likely also will be preferred by those who want a phone that is a little more future-proof.
Imitation is the greatest form of flattery, given this is the second generation of this phone, you wonder who imitated whom (hint: the first version of this phone shipped in 2004).
Gateway Swings to Profit
Gateway's recent financials, to the uninformed, provide a mixed message: A return to profitability, but a reduction in overall revenue. Gateway corrected what had been a common but nonetheless unwise strategy to focus on revenue above all things.
Too many companies set unreasonable revenue goals, then sacrifice profitability in their effort to achieve those goals. In some cases, the company can become nonviable and fail. This is because the easy path to revenue growth is to buy it by discounting ever more heavily to win ever more unprofitable deals.
Eventually you have the worst kind of mix, a huge increasing number of deals eating up capital resources as the related unprofitability bleeds the company to death.
What Gateway's financials demonstrate is better selection and focus on profitable business by giving up unprofitable deals to competitors, who then have to absorb these negative-margin deals into their own shops. This lowers the related profitability of the unit.
This is actually good for the industry, because discontinuing this practice allows competitors to pull back on heavy discounting and enables the entire industry to potentially see better profits.
Gateway has also been scoring well in customer satisfaction. It has started to expand into Europe again and become a multinational company once more.
Overall, this supports an overall strengthening in the technology industry in general, and Gateway in particular — one that has been a long time in coming.
AMD EU Intel Attack
Intel's market position has significantly strengthened over the last year. At almost every level from marketing to products it is closer to what it was under Andy Grove's leadership and in better shape than it has been in some time.
AMD has realized it can't catch Intel from behind and is implementing a complex strategy to move around Intel.
Largely using its ATI acquisition, AMD is using its now-superior graphics technology to leapfrog Intel and force Intel to chase it. However, mergers aren't easy, and AMD will have execution problems as it integrates the two companies and builds a new class of products.
To keep Intel off balance, AMD is hitting the industry leader hard with antitrust charges based on Intel's aggressive, complex, and unique marketing co-funding and rebate programs.
Intel aggressively maintains that what it was doing was legal, and it has one of the most experienced legal teams in the industry. Because the actual charges are secret, Intel is at a disadvantage in defending itself in the media, and AMD is having a field day painting Intel as a company that plays dirty.
Plan Could Backfire
There is some risk to this. First, once a government gets involved, it may do things you don't like, which could include concluding that there needs to be more competition.
The next step would be to require benefits for third-tier firms like IBM Microelectronics and VIA so that they can become more aggressive in the market, resulting in additional competitive pressure on both AMD and Intel.
Second, this kind of thing can create the impression that AMD can't compete without government help and increase the perceived risks associated with its products.
Finally, this can distract management from focusing on the underlying strategy of moving to market needs and cause AMD to miss opportunities that otherwise could allow it to leapfrog Intel.
Examples would include those represented byMojopac (light virtualization) and Zonbu (flash-based Web 2.0 PC), which, coupled with high speed SATA solid state drives, could redefine the segment if combined with AMD's Fusion efforts.
Product of the Week: Interlink Express Card Media Remote for Bluetooth
I use TiVoToGo on my laptop when I travel. Increasingly in the hotels I stay at, I can plug in the laptop to the TV (often a big flat panel) and watch my programs much like I would from home. Problem is the PC is with the TV and I'm kicking back in the bed when I might want to pause or fast forward the program.
Interlink makes this little remote control that fits into the laptop express card slot for travel and allows you to control the program from across the room.
It uses the laptop's built-in Bluetooth capability (that I'll bet most of you don't use for anything else) and it's a great way to control your DVD player, TiVoToGo or recorded media on the laptop much like you would from home. Traveling sucks, but this remote makes it suck a bit less and it works impressively well. It's $47 at Amazon.com.
---
Rob Enderle
is a TechNewsWorld columnist and the principal analyst for the
Enderle Group
, a consultancy that focuses on personal technology products and trends.
---