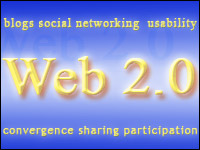 With the introduction of advanced smartphones, e-readers and tablets, it's hardly surprising that consumption of online content has grown exponentially. This has caused turmoil within the media industry. Traditional advertising revenues are declining as new marketing options are emerging. Print media and newspaper subscriber bases and readership are eroding, while the competition for online viewership is increasing. The need for adoption of social media and delivery to multiple mobile devices is increasingly becoming essential for retaining and attracting new customers.
In this rapidly changing environment, media organizations are being forced to reevaluate their strategies for media convergence. Companies are taking a holistic approach to branding and delivering content to various platforms such as televisions, Internet, mobile devices, social media sites, print and other channels.
Managing and reusing content has become essential for making the user experience consistent and seamless. For example, content that is being displayed on the television channels need to be simultaneously transmitted on websites. Conversely, user-generated content on social media sites should be displayed on television channels. This mishmash of different types of content and different types of delivery channels has caused many interdependencies and integration challenges for media organizations.
For successful engagement with the audience, it is imperative that different components of business applications are integrated across media channels to have a complete convergence experience. At the same time, organizations need to take into consideration the impact of handling multiple content formats into their information architecture. While business needs are changing quite rapidly, it is imperative that the supporting information architecture is designed with flexibility and some degree of future proof-ability to minimize total cost of ownership of such convergence applications.
Multichannel Publishing
Since media organizations need to maintain multiple channels, the content that gets published across these channels should be consistent and be managed together. The Enterprise Content Management system (including video and rich media management) needs to be robust and scalable to effectively support the publication of content across multiple channels — including on the mobile Web, on different mobile applications such as iPhone apps, Android apps, etc., and on print channels, as well as integrate with third-party video feed and video distribution services.
This ensures that the content is managed in a single repository, while getting published across multiple channels. Organizations are strongly advised to consider several technical solutions available in the market that enables them to abstract the technical challenges (e.g. browser properties, rendering, etc.) of publishing content to diverse devices.
Search Engine Optimization
Search engine optimization plays a major role in driving traffic to the website. The site should be optimized not only for its own content, but also for the content published on various other channels.
Tools that can monitor the websites to track various SEO aspects, such as broken links, keywords, metadata information, etc., can play an important role in improving the site results.
As mobile Web portals gain more prominence, SEO for mobile portals will gain importance.
Social Media
Integration of social media tools within media portals can not only improve stickiness to the site, but also help increase readership.
A comprehensive social media strategy enables customers, as well as employees, to interact with each other using Web 2.0 tools, integrated with internal and external portals.
Several of the tools available in the market have matured exponentially in terms of their architecture, security and "enterprise friendliness," making it easy to integrate with existing enterprise applications.
Globalization and Localization
Web portals should enable users to view local content that is being shared across various channels. For example, a French ad/video on television needs to be appropriately displayed on the "France" country website — not an English version.
Making sure that the search engines provide support for multiple languages is also key. At times, organizations may want to enable search of documents/Web pages in other languages, too. Make sure that translation architecture, defined for the global website, supports that.
This in-depth localization of portals through integration with relevant country-specific media servers ensures that content is customized to local users, thereby improving viewership.
As suggested earlier, it is extremely important to take into consideration the need to support multiple global languages in the information architecture so that future changes will not necessitate massive rewrites, which usually means higher costs.
Advanced Analytics
Media convergence requires tracking advanced analytics. Tracking campaigns that are spread across multiple channels is an essential part of it.
For example, tracking the site visits or site activity based on video displayed on television and correspondingly broadcasting relevant information on TV or on social media are use cases that are possible with the right media convergence solution implementation.
As media organizations look for ways to differentiate themselves, solutions like these help them to provide innovative products and solutions to their customers.
Video and Rich Media Management
An integrated video and rich media management is essential for media convergence. Integration with third-party video servers, as well as live video feed integration with Web portals, can provide multiple venues for customers to view the content.
Similarly, ad server integration with multiple delivery channels may be required as relevant advertisements are displayed to different users — based on their persona (on Web and mobile) and based on their location (on television).
The site should be flexible to accommodate frequent modifications/updates to suit the advertisers
Greater Effectiveness, More Revenue
As these various elements come together, convergence of media across various channels will become very effective and seamless. By ensuring advertisements are consistent, though in varied forms, organizations can increase their effectiveness, leading to increased ad revenue.
Convergence also helps better understand user base and capture trends that are currently unavailable or not measurable. This can provide valuable insights into user behavior and convert into new services, solutions and ideas.
Maintaining a single repository of content also helps substantially reduce operational costs, while improving viewership.
Media organizations that adopt convergence as part of their future road map stand a better chance of success than the ones that do not.
---
Srinivas Kandikonda
is senior director and head of the global ECM practice at
Virtusa
, an IT services company that offers a broad spectrum of business consulting and outsourcing services.