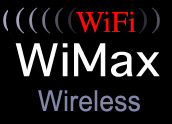 Network connectivity has quickly and quietly become necessary — and is sometimes even taken for granted — in today's high-tech, instant-communications environment.
Part 1 of this three-part series on next-generation networking takes a look at how the need to comply with new, more stringent information security regulations and reporting requirements is prompting carriers and multinational organizations to pursue "Everything over IP" technology plans.Part 2 explores how this movement is progressing, focusing on the Institute of Electrical and Electronic Engineers' 802.16 (WiMax) and 802.11n wireless broadband networking standards, as well as 802.11i, more commonly known as "WPA 2" — the all-important latest iteration of wireless communication security protocols.
Part 3 continues the discussion.
The Need for Mobile Access
The multi-megabyte and gigabit throughput that optical fiber, wave division multiplexing and wide area Ethernet are bringing to the wired world is what the Institute of Electrical and Electronics Engineers' 802.11n WiFi, 802.16 WiMax (Worldwide Interoperability for Microwave Access) and 802.20 Mobile Broadband Wireless Access standards promise in the wireless and mobile networking space.
In the wireless local-area, or WiFi, networking space, the first 802.11n-compliant equipment is already out on the market with the complete specification only now moving through the final ratification process. The 802.11n standard promises to quadruple WAN (wide area network) throughput compared to existing 802.11 a/b/g standards, and will be backwards-compatible with them.
The Hong Kong Special Administrative Region (SAR) government, as part of its strategy to develop a "knowledge-based" economy, announced plans to invest some HK$210 million (US$27 million) to build a free Hong Kong-wide WiFi network.
The Hong Kong Broadcast Network is in the midst of expanding its triple-play Metro Ethernet IP network and services to reach a targeted 95 percent of the SAR's population — some 2 million households and 1,800 commercial buildings. It plans to invest HK$50 million (US$6.4 million) in various high-density residential areas of Hong Kong this year to develop more than 1,000 WiFi hotspots, offering wireless broadband connectivity as a community service to the public, said Wai Kay "Ricky" Wong, chairman and cofounder of City Telecom (HK).
"We are very excited to learn that the government would be investing in a free-to-all WiFi wireless broadband network," Wong said, "as our neighbors, such as Taiwan and Singapore — with their governments' support — have already developed into wireless broadband cities. Each now enables over 10,000 hot spots."
To stay competitive, Hong Kong should speed up the wireless networking process to sustain the region's role as Asia's telecommunications hub, Wong added.
WiMax's Promise
WiMax, IEEE 802.16, is foreseen to be the key enabler for "last-mile connectivity" for mobile and fixed wireless access from homes and businesses to metro-wide area networks. How quickly and how well this is realized remains to be seen.
Initial trials and buildouts are taking place primarily in Asia, the Middle East and Central and Eastern Europe, while Tier 1 carriers such as BT, KT and Sprint have launched ambitious WiMax initiatives. Alvarion, Airspan, Aperto and Redline are the current infrastructure leaders, according to recent research conducted by In-Stat Research Networking Group senior analyst Daryl Schoolar.
At the end of last year, some 2,800 out of an estimated 213,300 WiMax subscribers came from Asia-Pacific, Eastern Europe, the Middle East and Africa, Schoolar told TechNewsWorld. These are areas where fixed is taking hold due to lack of wire line deployments.
"In many cases, I believe the service provider starts off by targeting businesses, as they are less cost-sensitive when it comes towards CPE (customer-premises equipment) costs. This allows for quicker ROI (return on investment)," he added. "Then the service provider can concentrate on residential."
Access, Spectrum and Initial Entrants
WiMax access points, spectrum availability and who will deploy are the big uncertainties at the moment, Schoolar continued.
"Right now, it's mainly smaller providers who have been trailing WiMax," he said. "Sprint and KT are the big exceptions. I think it will take a few years to get all regulatory spectrum issues resolved before we get a real good understanding of what is going on. I do think over time you will see other Tier 1 Carriers move into WiMax, with BT being the most likely candidate."
In the U.S., 2.5 GHz is owned by Sprint and Clearwire, and both can do mobile and fixed, Schoolar said. AT&T owns some 2.3 GHz, but has stated no plans for WiMax other than a possible fixed solution in areas DSL (digital subscriber line) does not reach.
"The FCC (Federal Communications Commission) just opened up 3.5 GHz which could increase WiMax in the U.S. It uses a hybrid license scheme. [Companies] don't have to pay for it but have to register networks deployed in the space and can't just sit on the spectrum to prevent other market entrants," Schoolar concluded.
The Emergence of Next-Gen Networks, Part 1