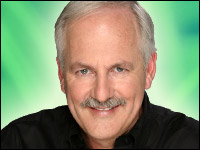 It is both interesting and ironic that three of the major companies in tech each defined something early in their lives they didn't want to be and then became it.
In the cases of Apple and Microsoft, the top people in each company forgot about the epiphanies they had early in their careers — for Microsoft, a couple come to mind. Google's case is perhaps the most tragic: Its top execs likely anticipated the one thing that would eventually destroy the company but now appear to have trivialized it. Perhaps they simply don't understand, fundamentally, what evil is.
Apple Selling Colored Water
One of the events that defined Apple's early years was Steve Jobs' recruitment of John Scully. John clearly didn't want to leave Pepsi to sell computers; he didn't really understand the market, and his position at Pepsi was not only very influential, but also extremely lucrative. While there is certainly irony in the fact that it was John Scully who first fired Steve Jobs, given that Steve talked him into taking the Apple CEO job, the real irony may be the words Steve used to capture John Scully: "Do you want to spend the rest of your life selling colored water, or do you want a chance to change the world?" His goal wasn't wealth — it was to make a real difference.
The irony is that upon returning, Steve Jobs' greatest success was with the iPod — the technology equivalent of selling colored water. Yes, Apple dominates the MP3 player market — much like Pepsi and Coke dominate the soft drink market — but in terms of meaningful change-the-world things, Apple hasn't achieved enough dominance anyplace else, not even with the iPhone, to effect the kind of change Steve himself clearly thought was important.
Last week, I wrote that Apple had the opportunity to make a difference with children, and it didn't even try. The company has Al Gore on its board and could lead in efforts to prevent global warming, but there is no effort to take Apple to solar power on record — or any other global warming program that I can find — and when it comes to green products, Apple had to be dragged kicking and screaming to make changes. Granted, that was mostly Greenpeace using Apple as a lightning rod, but Apple should have been leading there.
Steve killed all of Apple's philanthropic efforts shortly after he rejoined the company. Even though he promised to reverse that decision once Apple became profitable, it has been in the black for some time, and apparently he hasn't reinstated the programs. How do any of these actions change the world? It actually seems as though Steve went out of his way not to do that.
In the end, when Steve leaves he will likely leave a company that is too dependent on him. While it has been very profitable during Steve's tenure, the one thing it didn't do is change the world — which is the one thing he thought someone who joined Apple should want to do. If that was truly his goal, he will leave Apple crippled by his departure, having never really made the meaningful difference he imagined.
Microsoft Becoming IBM
There are two things that defined Microsoft early on. The first was its relationship with IBM. Microsoft realized that the operating system was the razor in what could be — and later became — a razor/blade market. In short, as it structured the initial deal with IBM, Bill Gates understood that you could give the OS away at cost and make your money on the applications that ran on it. The rule that founded Microsoft was keep the OS cheap, keep it simple, make money on the applications, and keep the OEMs — who had basically outsourced the OS to Microsoft — happy.
The second development that made Microsoft the success it became came at the end of its relationship with IBM. It was a realization that came to Bill Gates during a visit to IBM, when he saw people using PCs as terminals for mainframes. He immediately understood that IBM simply did not fundamentally understand the new PC market that was moving into dominance and that Microsoft, which had been on a path that might eventually have led to a merger between the firms, had to very quickly run away from IBM in order to survive and prosper.
I would argue that the one thing Microsoft did not want to become was a company like IBM was at that time — yet that is what it has largely become.
Windows 95 started a process that led to Windows Vista. With Vista, Microsoft clearly forgot the razor/blade model that created its market and started marking up the razors and designing in the blades. It made the OS into an application and optimized it for profit. The end result was a market stall; increased sales of its predecessor (Windows XP); the decoupling of Office — which initially was supposed to be the revenue generator; a massive increase in complexity; and the OEMs aggressively looking first at Linux and now at Android as an alternative to Windows.
IBM made a similar mistake when it forgot the model created by its founders, who leased but didn't sell the hardware. Those leases made IBM nearly invulnerable, but for short-term financial reasons, it sold the leases, and that played a significant role in breaking its market dominance.
One of the biggest mistakes IBM made in the '80s was with the Peanut, or PCjr. This was a product that could have cornered the market for the inexpensive PCs that would follow. IBM, worried about cannibalizing its higher-priced professional lines, crippled the product. The market still moved to lower-cost hardware — it just didn't belong to IBM. Eventually, IBM had to leave a market it helped create.
The next new world is the cloud, and it is defined on the desktop by netbooks. The product that Microsoft is positioning on netbooks is Windows 7 Starter Edition, which, to prevent cannibalization of Microsoft's higher-priced offerings, is crippled. Microsoft is apparently mirroring IBM's mistake, and Google is preparing to take advantage of it with a fully functional alternative.
Windows 7 is the best of the line that began with Windows 95, but it still breaks the model that Microsoft made famous, and the new market is defined by the cloud. You only have to look at Microsoft's financial performance and its failed Yahoo bid to realize it probably doesn't really get this new model anymore than IBM got the PC model that launched Microsoft. Coming full circle, Microsoft is apparently forgetting the very lessons it taught.
Google Becoming Evil
A few weeks ago, I wrote at length about Google's trend toward becoming evil, an apparent contradiction of the mission statement that defined the company.
Last week, the Justice department jumped on Google for antitrust reasons. What Google appears to fail to realize is that you don't define how you are viewed. Hitler, for instance, actually thought of himself as a hero; had he died a few years earlier, some argue, that he might have been remembered as one.
Power corrupts; absolute power corrupts absolutely. Google is getting more power than it can handle, and this won't end well.
As I write this, Google is being investigated by the DoJ for antitrust violations that make Microsoft's actions look trivial by comparison. It took Microsoft over a decade to exhibit the type of behavior that Google is now engaged in, which increasingly seems to favor cash over conscience. In terms of its non-economic goals, history may view Google as a failure.
Just as not making a difference is defining Apple and not getting the new market is defining Microsoft, being evil is likely to define Google. In all of these cases, I don't expect a great outcome.
There are a lot of ways Apple could make a difference; it could start by aggressively protecting children and helping to prevent global warming.
It isn't too late for Microsoft to understand that if it doesn't embrace the new cloud market, understand it, and remember what gave it the market in the first place, that Google will move right around it.
As for Google, its leaders need to realize that evil is defined by others, that power corrupts, and that it's corrupting them. The evil they need to worry about isn't Microsoft's — it is their own.
---
Rob Enderle
is a TechNewsWorld columnist and the principal analyst for the
Enderle Group
, a consultancy that focuses on personal technology products and trends.
---