I finished my hunt for a new car last month, and as many know, it came down to either the Tesla S or the Jaguar F-Type. While affording one of those expensive cars in full performance form was questionable, there was no question we couldn't afford both. Since I'm a sports car guy, I think it is a real credit to Tesla that I placed its large sedan — and it is large — ahead of the other sports cars I drove.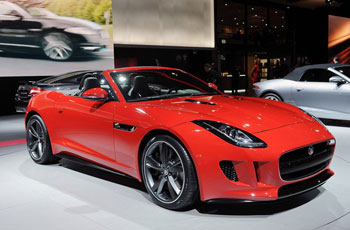 Jaguar F-type
However, as I looked back, I was surprised how similar the Tesla and Jaguar models were, because both represent the cutting edge of car-building technology. Both cars are in their first generations and are already incredible, suggesting future versions should be truly amazing. Oh, and so I don't get beat up by Tesla fans, I put my F-Type in the Club Sportiva pool and they have a Tesla S, which means I still drive both cars a lot and like them for very different reasons.
I figured it would be fun to talk about the unique advantages of each and how a blend of both into a future electric sports car would be truly magical, given that both car companies are planning for that future.
I'll close with my product of the week: the amazing Nokia 1020, which has become the new smartphone love of my life.
F-Type vs. Tesla S
These are amazing cars but for different reasons. The F-Type is all about performance and fun, while the Tesla is far more practical. The F-Type combines the beauty of an XKE (won top award for exterior and interior design this year) with track performance that will challenge the best. The Tesla has received the highest quality awards and ratings from car and consumer magazines and has a fan base that is starting to look like Apple's.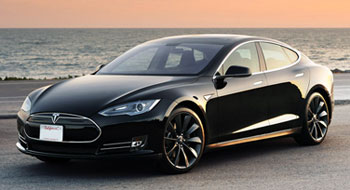 Tesla Model S
For me, the reason for buying one over the other was use. The F-Type is just a ton of fun but has the storage of a motorcycle so isn't practical really at all. The Tesla has the storage and carrying capacity of an SUV, but for me, is just too big for what I wanted it for (driving to meetings in San Francisco). For instance, the one time I tried to use it this way, I attempted to pull in where an SUV had been parking. It wouldn't fit, and a cable car almost took my bumper off.
If I were driving to a parking space I could be sure of, this wouldn't be an issue but a compact car this isn't. As a replacement for my S5 Audi, for how I drive, it just fell a tad short (or was more than a tad long as the case may be). Because of the size, my wife wasn't a fan of the Tesla, and as most married guys eventually learn, "happy wife, happy life."
How They're Similar
Both cars are very advanced in terms of technology. For instance, both are virtually all aluminum and use the most automated factories, which speaks to their high quality. Both have advanced touch-based in-car systems that will do pretty much everything but make you coffee in the morning. Both have similar straight- line capability when you go for the highest-performing versions.
You can argue which one is actually faster, but it is an argument and the Jaguar isn't the clear winner. In fact, I actually had a race between the cars on the freeway and the Tesla spanked the F-Type. Granted, that was largely because the F-Type wasn't ready, but all you had to do was mash the pedal on the Tesla — and with traction control off, both cars will cook tires rather impressively. Both cars have similar range as well, though filling up with gas is still far more convenient than charging. Traveling in the Tesla can be summarized as the great charger hunt.
One interesting similarity is that I thought the Tesla looked Japanese but a guy on the Jaguar forum said it looked to him to be more of a copy of the Jaguar XF (without the optional spoiler). The next day, I went to a car show and actually mistook the back of an XF for a Tesla from a distance. So the design language, at a sedan level, is actually very close (though you'll never mistake the F-Type for a Tesla S).
Finally, both cars work brilliantly with a current-generation smartphone, pushing music to the cars for entertainment, and providing intuitive and seamless hands-free calling support.
Cross-Pollination Possibilities
Each car has unique features that I would like to see in the other. The Tesla has a feature that lets you raise and lower the car to prevent taking out the air dam or bottoming out. That would be a godsend in the Jag, which also starts off dangerously low.
The Jaguar with the Visibility pack has sensors all over the car that keep you from hitting things; this would be huge in a big car like the Tesla. In the one I drove, all the wheels had curb rash from hitting curbs, and this is expensive to fix.
The Jaguar has an electronically augmented engine sound, which is glorious; the Tesla is quiet, which takes away some of the fun and causes pedestrians to step right out in front of the car because they don't hear it. For safety alone, I think electric cars should have an engine sound option, even though it is artificial.
The Jaguar has a 770-watt sound system option that works amazingly well with the top and windows down. The Tesla has a great sound system, but it doesn't have much volume headroom — so with the sunroof open and Windows down, it isn't loud enough.
The Jaguar would be better with a fraction of the Tesla's luggage space, and the Tesla's 17-inch touch display would be glorious in any car if it could be made glare-free. Right now, display glare is a problem, particularly with convertibles. Oh — and speaking of convertibles, the Jag is gust-free with the top down; the Tesla's top needs some work, as it really wasn't much fun with the moon roof open.
Wrapping Up: The Next Electric Sports Car
Now, both Tesla and Jaguar are supposedly looking to put out an electric sports car in a few years, and you could do far worse than combining the features of these two cars into something that could provide the best of both worlds. That'd be a car I'd love to buy, because I'm a big believer in electrics as a future technology that is better for the environment. A true next-generation electric sports car from either Tesla or Jaguar could be my next dream car — something to look forward to.
By the way you should, if you get a chance, test drive both cars. Neither disappoints, and the experience will make you think twice about buying anything else. The Jaguar is the cutting edge on an open sports car and the Tesla on a sedan, electric or otherwise. Trust me, driving either is well worth your time.
Product of the Week: Nokia Lumia 1020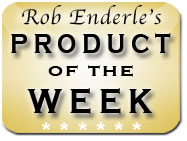 I'm a longtime Windows Phone user and have been using Nokia phones for the last year or so. My last was the 920, which has one of the best cameras ever on a smartphone, but it still fell well short of a decent point- and-shoot camera. Well, the Nokia Lumia 1020 fixes this — and with a 41-MP sensor, it actually has better technology than most point-and-shoot cameras. It also has an improved Carl Zeiss lens, because even the best sensor can't make up for a crappy lens.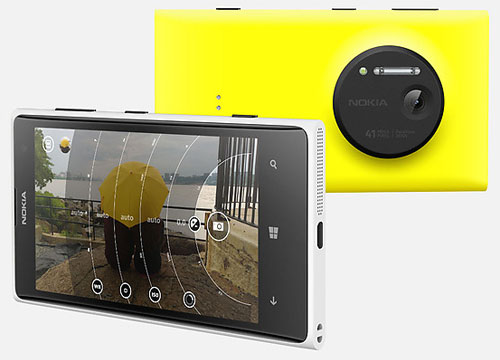 Nokia Lumia 1020
The best part is actually the Xeon flash, the same kind of flash that regular cameras have, which fills the area with light and is far better than the LED flashes virtually all other makers phones have. I'll never have to carry a camera again — at least as long as I'm using this phone.
One surprising improvement was how easily the migration was this time. Normally I have to manually move files, use a special app to move my applications, and manually set up my email services. This time, most of the apps moved automatically. I just had to reenter my passwords to get my email services working (the settings were automatically moved),, and the files moved automatically as well.
This was promised as part of the next generation of the Windows Phone platform — and apparently, much of that next generation is already here. I so love this phone that it has to be my product of the week.