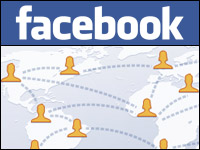 Facebook will be disrupting the online lives of its members in the coming weeks with the redesign of their profile pages.
The redesign, called "Timeline," has been available on a limited basis since it was announced in September, but Thursday the social network announced a system-wide rollout of the redesign. It's also available for mobile devices running Google's Android operating system and at its mobile website.
No mention was made of when Timeline would be available to devices running Apple's iOS operating system. However, iPad users have been able to use Timeline since November through an app, Timelines for Facebook, produced by Loytr, which also makes MyPad, a combination Twitter/Facebook app for the iPad.
I must confess that I'm still steamed over the last round of changes Facebook made to its interface, so I'm not charmed with burning more time adjusting to more changes that somebody else thinks are cool.
Better Looking Profile Pages
I like redesigns as much as the next person. Lord knows, I've been in the vanguard of more than one of them during my years in print publications. So from an esthetic point of view, I have to grudgingly admit that Timeline makes profile pages look more attractive.
For example, Timeline lets you place a "cover photo" above your profile mug shot. Not only does it make the page more pleasing to the eye, but, depending on the subject matter, it also gives you the opportunity to make the page friendlier, too.
The vertical well on the left side of the page is gone. Some of the info that used to be there is now in a horizontal information panel located below the cover photo. It displays personal data — work history, education, hometown and relationship status — and has thumbnail links to friends, photos, maps and "likes."
Between the cover photo and info panel is a small bar that lets you update information about yourself and view the activity log. The information update page is much better organized and accessible than its predecessor was. The activity log is a new feature.
Mystery Highlights
Through the activity log, you can view all your activity on Facebook since you joined it. With it, you can change viewing permissions for an item, determine if it should appear or be hidden on your timeline or feature an item by "starring" it. You can also filter items in it, so you can just display your photos, for instance, or just posts from others.
The actual timeline for which the redesign is named is located along the right side of the cover photo. It starts with "now" and lists significant years in your life dating back to your birth.
When you click on a year, Timeline will display the highlights of the annum. How does it determine what's a highlight? I have no idea, but updating a profile picture seems to automatically rank high as a highlight.
You can edit items that appear in a timeline. You can change its location, for example, or its date. You can also hide items from the timeline, as well as delete them entirely.
An Inconvenient Improvement
While the editing features are powerful, it's going to be a chore for people to comb through thousands of items collected over the several years to decide if something should or should not be on a timeline.
Moreover, once its time for a member's account to be converted to Timeline — and everyone will eventually have to use it — they'll have seven days to whip their new profile age into shape. That's one week to hide things they don't want seen on their timelines and delete past posts that could be embarrassing.
So not only do members have to wade through years of postings, but they're given a deadline by which they have to do it. That kind of insensitivity to the value of their members' time runs deeper than a feature on Timeline. It speaks to the high-handed attitude Facebook has taken on a number of issues, most notably its callousness toward its members' privacy.
Timeline will definitely make many profile pages better looking, but it's going to be a pain in the neck for many members, too.