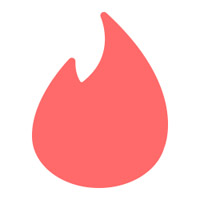 Tinder on Thursday announced the launch of Tinder Social, a new platform that helps users plan group nights out.
The new platform will help users plan double dates or larger group events, creating new opportunities for people to make connections, the company said.
Tinder took the platform for a test drive in Australia and found that users wanted a better way to add friends to their night out in real time. That led to a feature that lets users see who else in the Tinder community is headed out the same night.
Users can invite friends to join their group and match up with other groups that are going out on the same evening. Users need to act fast, though, because the newly created groups and matchups expire by noon on the following day.
Tinder Social has to be unlocked before members can use it. A user who has unlocked the platform can see friends who have unlocked Tinder Social as well.
This is just the first step in building the new social platform, which has launched in the U.S. and some other countries that Tinder did not specify.
Features Tapped
The new platform could have some unintended consequences.
"Tinder has been innovating with new social features for a while, as it looks to broaden its appeal and drive engagement among different parts of its audience," said Jack Kent, director of operators and mobile media at IHS Markit.
However, providing these additional platforms next to the core dating platform "could risk confusion about the purpose of the new feature," he cautioned.
"Tinder has an audience of tens of millions of users, and so it has a strong user base with which to test the appeal of new features, even if they cater to more niche segments of its base," Kent told TechNewsWorld.
It's doubtful the new social tool will do much to grow Tinder's overall membership base, said Rob Enderle, principal analyst at the Enderle Group.
"I don't think it's a big enough feature to do that," he told TechNewsWorld. "However, it will increase the service's utility, potentially making it more useful to its existing customer base."
Tinder earlier this year began testing a feature that allows users to play matchmaker. By tapping a share icon on a profile, users can send a temporary link to a friend, who then will have 72 hours or five clicks to swipe on the shared profile.
No More Stigma
A growing number of Americans are using social media apps to meet people, as online dating has lost much of the stigma that once was associated with it, according to the Pew Research Center.
Since Pew first began to study online dating in 2005, attitudes towards using social media for social life have changed. Fifteen percent of U.S. adult participants in a study released earlier this year said they had used online or mobile dating apps.
The use of online dating sites or mobile apps by young adults has nearly tripled just since 2013, sitting at 27 percent today. Online dating also has surged among older adults, with 12 percent of 55-to 64-year-olds reporting they had used an online or mobile dating app, compared with 5 percent in 2013.
Tinder swipes have reached 1.4 billion per day and matches have reached 26 million per day, according to Tinder. The app is used in 196 countries worldwide.