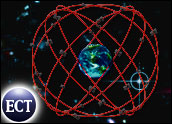 TomTom has announced a new GPS navigation device, the Go 740 Live, which includes a built-in SIM card and GPRS modem for connectivity that can deliver real-time traffic information and a variety of other services, including TomTom's Fuel Price Service, Local Search powered by Google, TomTom Weather, QuickGPSfix, and TomTom Buddies.
All of the TomTom Live Services work out of the box for the first year as part of the US$499 price. The Go 740 Live will ship in the second quarter of this year.
What happens after the first year of free connectivity services comes to an end?
"Details on pricing for connected services following the first year are forthcoming," Kevin Carter, a spokesperson for TomTom, told TechNewsWorld.
Next-Generation Routing
The Go 740 Live comes preprogrammed with a new and extended version of TomTom's IQ Routes Technology, which calculates routes based on historical travel time information for every road, every day of the week — and now even the time of day, TomTom said.
Millions of global TomTom customers have anonymously reported historic traffic flow data as they drive, and in two years, more than 1.8 trillion miles of roads have been recorded by the TomTom community to provide the IQ Routes data.
As for the wireless connectivity, the Go 740 Live automatically and wirelessly receives real-time traffic speed and incident reports every two to five minutes. So what happens when the TomTom notices a delayed route? Drivers can either choose to remain on their current routes based on the new estimated time of arrival, or they can take advantage of a faster alternative route suggested by the TomTom device, based on its knowledge of traffic conditions, TomTom says.
Cheaper Gas
TomTom's over-the-air fuel price search is refreshed up to six times a day from 120,000 gas stations across the U.S. Drivers can choose which type of gas they would like tracked — regular, mid-grade, premium or diesel — and find the lowest prices along their route or in their local area.
"The addition of connected services is a critical evolutionary step for navigation devices," noted Thilo Koslowski, vice president and automotive practice leader at Gartner.
"Connected services offer daily relevance and create contextual value propositions for the user. This will ultimately enrich the navigation experience and create new business opportunities," Koslowski added.
The Go 740 Live's form has been enhanced, and it has a better user interface. It also sports an enhanced Advanced Lane Guidance feature that makes it easier to figure out which lane users should choose to hit the right on and off ramps on freeways and the correct lanes at complicated intersections.
No Voice Calls – and Yet, Voice Calls, Too
While the Go 740 Live has a built in SIM card and obviously uses cellular service towers to deliver its information, it doesn't offer voice-calling features directly as a TomTom service. Still, the unit does have built-in Bluetooth, which users can connect to their existing cell phones for hands-free calling.
The TomTom Live Services are available in the United States only.