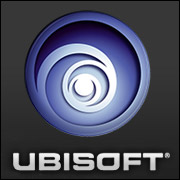 Ubisoft — Europe's largest video game publisher — might have a less-than-merry holiday season. It announced Wednesday that two of its hotly anticipated titles, Watch Dogs and The Crew, would be delayed until sometime in 2014.
Shares fell on the news by as much as 32 percent — the most since Ubisoft made its debut on the Paris exchange in 1992. Ubisoft has predicted an operating loss of 40 million euros to 70 million euros for the year ending in March.
The holiday period accounted for more than half the company's sales last year.
Tough Decisions
Watch Dogs and The Crew are now expected to debut sometime between March and September of next year.
"Our long-term goal is to win the next generation," said Ubisoft cofounder and CEO Yves Guillemot.
"The tough decisions we are taking today to fully realize the major potential of our new creations have an impact on our short-term performance. We are convinced that longer term, they will prove to be the right decisions both in terms of satisfaction for our fans and in terms of value creation for our shareholders," he explained.
"We are building franchises that will become perennial pillars of Ubisoft's financial performance," Guillemot added. "In a context of growing successes for mega-blockbusters, the additional time given to the development of our titles will allow them to fulfill their huge ambitions and thus offer players even more exceptional experiences."
Game Delayed, Not Over
These are not the only high-profile game launches to be postponed, but what makes the delay of Watch Dogs especially problematic is that it had been slated as a launch title for Sony's PlayStation 4 video game console. It was included in some prerelease bundle deals for next month's PS4 debut.
The delay could cause headaches not only for Ubisoft but also for Sony.
"Game delays, especially high-end console games, are unfortunately common," Piers Harding-Rolls, director and head of games for IHS Electronics and Media, told the E-Commerce Times.
"Much like big-budget movies with unwieldy crews and post production processes, the complexity of pulling games together and the number of staff involved in their development mean that some delays are inevitable," he said.
"Ubisoft will be disappointed to miss the launch period of the next generation of consoles, especially as this is often a time when consumers are more open and interested in entirely new games properties and gameplay," added Harding-Rolls. "It's also likely that Ubisoft will have additional costs to bear associated with these delayed games, included prepaid marketing costs and development time costs."
Console Transition
Though Ubisoft could easily recover from this setback, it might be a portent that the next-generation systems — including Sony's PS4 — could be more challenging for game developers than had been expected. It also could be that Ubisoft would rather endure a short-term delay than risk damaging a potential cash cow franchise.
"Console transitions are always challenging, and pushing out a launch window title at this point is not unusual but is unfortunate," said video game industry consultant P.J. McNealy of Digital World Research.
"Caution is the better path at this point, because you never want to ship a new intellectual property early in the cycle if it isn't fully baked," he told the E-Commerce Times. "Near-term, this is painful for Ubisoft, but not fatal."
There is one possible bright side to this. The delay ultimately could mean bigger sales, as launch titles might not have legs beyond the launch window.
"On a more positive note, Ubisoft will have a bigger installed base of next-generation consoles to aim for when these games do launch, which will help mitigate these additional costs," noted Harding-Rolls. "We expect next generation software on PS4 and Xbox One to sell for a higher sales price than current generation software, so that will likely soften the blow."