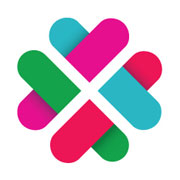 In any city or dense urban environment, getting around can be ahassle. Owning a car is expensive, and parking it can be a nightmare — never mind actually driving it.
Enter URB-E, a new foldable electronic bike/scooter invention thatbrings the sit-down ride of a powered bicycle to thefoldable kick scooters that children ride around suburbanneighborhoods.
At just 27 pounds, the URB-E is something new. Imagine riding anupside-down "V" with handlebars and a seat. It has small wheels, diskbrakes, and zooms along at up to 15 miles per hour for up to 20 mileson a single charge. It's designed by Ideapiphany, a small company that currently is offering it to early adopters via an Indiegogo funding campaign.
The key problem the URB-E solves is ease-of-use. It's designed to take urban commuters that "last mile" from where their public transportation ends to wherever it is that their work orhome is located.
Riding a Battery
The front part of the URB-E is a set of narrow handle bars that foldand lock into place above the front wheel. The front wheel alsoincludes pegs to rest your feet. The main body of the URB-E formsan upside-down V, the front of which houses a rectangular battery.
The back of the V supports a shock-absorbing seat, and the rear tiresare just behind your backside, giving you a nimble and very shortwheelbase in the shape of a very narrow tricycle.
There are two versions of the URB-E: the URB-E Commuter, which hastwo wheels in the back, giving it superior low-speed stability; and forthe more adventurous set, the URB-E GP, which sports just one rear wheel,giving it much better high-speed agility. Plus, the developers say, it'sjust more fun to ride.
Both models have the same power specs — a 36V 10Ah lithium ionbattery with a 20-mile range and a three-hour charge time. The frameis powder-coated aircraft grade aluminum. The Commuter model uses afinger throttle assembly, while the GP version sports a grip twistthrottle similar to a motorcycle.
Charge Your Smartphone While You Ride
One surprising-yet-obvious innovation is a universal smartphone holderthat will let you charge your smartphone while you ride. An externalUSB plug will let you charge other devices as well, with the ample batterypack. The URB-E team is developing an app for iOS and Android thatwill let you monitor battery charge, range, speed and navigation.
Overall, the design has options for grey, white, green, gold orblack, with a variety of bright accent colors.
Pledge Options
The URB-E funding period ends March 21, with a goal of $150,000.Within the first couple of days, URB-E spun up nearly $35,000 inpledges. Even if the campaign doesn't meet its goal, Ideapiphany willreceive all the funds.
If you like the idea, but aren't yet ready to buy, you canreserve a future URB-E for $299, which is considered a deposit toward a later purchase with the locked-in Indiegogo pricing of $1,799 (suggest retail pricing will be $1,999).
The first 100 early adopters can get either the Commuter or GP for$1,599, and the second 100 early adopters can get into an URB-E for$1,699. The general supporter price/pledge is $1,799.
If you'retotally into battery-powered transportation, you can buy one of fivemeals with the three founders of the company at a Californiarestaurant — and an URB-E — for $2,999.
Risks and Challenges
The team of experts at Ideapiphany appear to be very experiencedat design and product launches, and their talent includes the formerlead engineer at Porsche, Sven Etzelsberger, who is helping with thefinal engineering specs.
The company began final product refinements and durability testing in January, and that process will continue through March.Tooling and production will start as early as April at Foes Racing, aspecialty bike manufacturer.
Final component production should becomplete by June. Assembly, packaging and shipping will take place in Pasadena, Calif., in July and August.
At this point, it appears that Ideapiphany has most everything lined up except the funding.