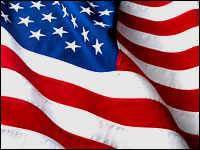 The United States is the world leader in nanotechnology research, but it may lose that position if it doesn't step up its efforts. That's according to a report issued Thursday by the President's Council of Advisors on Science and Technology (PCAST). Better coordination of research efforts and a more concerted effort to get important findings into the commercial marketplace are among the recommendations made by the panel of 21 experts.
Corporate investments in nanotech research and development are larger than even the substantial federal investments — US$5.7 billion in 2008. Still, other countries, such as China, Japan and South Korea, are increasing their public and private investments at a faster rate. Measuring the total economic impact of nanotechnology is difficult, according to the panel, but best estimates show that the U.S. produced about $11 billion of the worldwide total of $29 billion worth of nanotechnology components that went into products in that year.
Greasing the Wheels
Researchers often find themselves with bound hands when it comes to translating their nanotechnology laboratory findings into workable solutions to problems such as disease treatment and development of green energy. For example, just this week a team of academic medical scientists announced an important discovery that demonstrated nanoparticles could deliver genetic material to cancer cells that shut down their ability to replicate.
However, when asked about the next step of the research, the team deferred to the company that sponsored the work, Calando Pharmaceuticals. "It's up to the company that does clinical trials to take this into Phase II and Phase III," Antoni Ribas, associate professor of medicine and surgery at the UCLA Jonsson Comprehensive Cancer Center, told TechNewsWorld.
It's an issue faced often in a system where public-private partnerships encounter a host of hurdles.
Coordinating Efforts
In response to many such situations, PCAST has recommended that the National Nanotechnology Intitiative (NNI) — the office responsible for coordinating U.S. nanotechnology research — adjust its efforts to focus more resources on the commercialization of nanotech-based products. The panel would like to see the NNI increase its investment in nanomanufacturing by 100 percent over the next five years. Already the NNI has invested $12 billion in nanotechnology research and development over the past 10 years.
Money isn't the only element in keeping the U.S. at the top of the nanotech heap, though. The panel also recommended that the National Nanotechnolgy Coordination Office be strengthened so that it can better bridge the gaps between academic institutions and commercial companies.
The NNI also should take a bigger role, states the report, in establishing what, if any, health or environmental risks are associated with nanotechnology, so that government and industry can make more coordinated decisions about how research and product development should proceed.
Stemming Brain Drain
Other important steps must be taken by the executive and legislative branches of government if the U.S. wishes to remain at the forefront in nanotech work, said the panel.
Retaining the scientific and engineering talent trained at U.S. universities is one important step, according to PCAST. The group recommends developing a program to provide permanent residence cards to researchers from other countries who earn an advanced degree in the U.S. and then obtain employment in nanotech-related fields.
To translate report findings into possible solutions, PCAST's cochairs briefed both Senate and House of Representative committees on Thursday, Rick Weiss, senior science and technology policy analyst with the Office of the President, told TechNewsWorld.
PCAST has met four times so far, and two of those meetings — the first and fourth — included visits with President Obama, he said. [*Correction – March 29, 2010]
Stepping Up the Pace
"This is a very active PCAST," Weiss noted, adding that cochairs Eric Lander, president of the Broad Institute of Harvard and MIT, and Harold Varmus, president of Memorial Sloan-Kettering Cancer Center, are ambitious and hard-working in setting up working groups and reporting regularly to the administration.
In addition to the nanotechnology working group, others being established include one studying health information technology and another focused on vaccine production.
Reports such as the one presented Thursday are mandated by Congress every two years, said Weiss.
---
*ECT News Network editor's note – March 29, 2010:
The original published version of this story stated that Rick Weiss told TechNewsWorld the PCAST group had met with President Obama four times in the last seven months. Weiss actually said that the group meets bimonthly and that President Obama met with its members in connection with their first and fourth meetings.