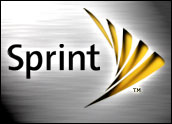 Less than a month after the release of the Sprint HTC EVO 4G, many of the smartphone's users recently found their devices rendered completely inoperable. That's because a firmware update released by Sprint this week seems to have gone badly awry for an unknown number of the customers who installed it.
For those customers, the firmware update has "bricked" their phones — a term not so affectionately used for phones that behave more like doorstops than multifunction communications devices. The screen is blank, the signal is gone, the phone is dead.
I Am Bricked, Hear Me Roar
Blogs and Web sites are buzzing with user experiences, replete with expletives and disappointment expressed by customers whose phones are anywhere from one day to a couple of weeks old. While Facebook user Becky Parker reported that her firmware update went without a hitch, noting that "now my EVO is FAAAAAAAAAST," lots of posts to Sprint's Facebook page are not so cheerful. Facebook user Bill Gagnon said of his failed update: "Now Radio Shack said my new phone will be arriving within 7-10 days. B.S.!!!"
As of this writing, Sprint's official Twitter feed had no further word on the subject. The last tweet, from June 28 at 3:06 p.m., simply announced that the update is available. Sprint did not return calls in time for publication of this article.
However, a wide range of users have reported that Sprint's customer service personnel are telling them to return their phones to the place of purchase. Doing that may not win the user any immediate satisfaction, though — the EVO is still in very short supply in many markets. In a comment to a ZDNet blog entry on the firmware update, EVO owner "gabato" said, "My EVO is totally bricked. None of the Sprint stores in my area have new ones to replace it with. I was offered a [refurbished] EVO but I refused it."
Updates Without a Net
Some customers have described a situation in which they were offered the update twice by the over-the-air update process. The first installation went well, but the second caused the phone's total shut-down. Others assert that only "rooted" phones were damaged by the update. A rooted phone, or a "jail-broken" one, is one that has been altered to remove its carrier- or manufacturer-proprietary settings to allow customizations not normally available.
However it happened, the incident points directly at a flaw inherent in delivering software updates directly to a mobile device, Carl Howe, director with the Yankee Group, told TechNewsWorld.
"Over the air updates leave the consumer doing updates without a net," he explained. "If it doesn't work, it can require the consumer to return a phone for service." In fact, this is exactly what Sprint customers are reporting. Once bricked, their phones can no longer be patched via the cellular airwaves or even via WiFi.
By comparison, said Howe, the update process used for some other smartphones, such as Apple's iPhone, provides a way for customers to restore a phone to its original settings. "While Apple's requirement to use a computer and iTunes to update iPhones is a bit cumbersome," he said, "it does have the advantage of leaving the consumer with a backup plan."
All In the Timing
A backup plan may be exactly what Sprint needs, given that its EVO offering is a key entry in the heated battle among smartphone platforms. As an Android device, the EVO is positioned directly against not only popular BlackBerry devices and Palm smartphones, but also the iPhone itself.
In fact, such a stumble could be a significant problem in this competitive climate, according to Alex Spektor, an analyst with Strategy Analytics. "The EVO's recent firmware troubles are a big risk for HTC," Spektor told TechNewsworld. "The vendor is trying to build its brand name in the U.S., and well-publicized glitches on high-profile devices like the EVO 4G could negatively impact HTC's reputation."
The episode's most ironic moment may have come from Sprint CEO Dan Hesse, who delivered a conference presentation on Tuesday touting the results of a recent Forrester Research survey. Sprint, he noted, made the biggest improvement in the "Customer Experience Index 2010 – Wireless Service Providers" survey, gaining 15 percentage points.