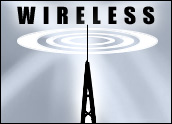 Virgin Mobile USA will roll out a new unlimited wireless calling plan next month in a bid to undercut similar unlimited plans from the big four wireless carriers — AT&T, Sprint, T-Mobile and Verizon.
In a flurry of activity earlier this year, the big four in close succession announced unlimited voice calling plans for just under a US$100 a month.
Virgin Mobile will offer its similar "Totally Unlimited" calling plan for $79.99, which it positions as the "first unlimited nationwide calling plan without roaming charges or an annual contract that can be purchased by cash or credit."
Virgin Mobile is a mobile virtual network operator in that it doesn't own its own wireless network; it contracts with Sprint to use Sprint's nationwide network. Virgin Mobile has about 5 million customers, most of which use its prepaid Pay As You Go calling services.
"It's still likely that most of Virgin Mobile USA's current customers will focus on lower cost options," Corinne Nosal, a spokesperson for Virgin Mobile USA, told TechNewsWorld.
"But for the higher calling customer, Totally Unlimited at $79.99 provides a tremendous value, and further closes the gap between what we offer and what traditional postpaid plans can claim," she added, noting that Virgin Mobile launched new monthly voice plans in March that have transferred prepaid customers to monthly plans.
Targeting Talkers
Virgin Mobile's $79.99 plan doesn't include unlimited text messaging — for that, customers will have to shell out another $10 a month. As for Web browsing, it's an add-on feature: mobile Web browsing is not included in the unlimited messaging plan, and it costs $1 for a day pass that covers 500 kilobytes of data over 24 hours of access. A 30-day mobile Web pass costs $4.99 for 5 megabytes of data.
"I guess you have to wonder about the Virgin demographics … are they just talkers and message users, or do they want more?" William Ho, research director of wireless services for Current Analysis, told TechNewsWorld.
"The bigger growth question in the long run is to get high-speed 3G data access from Sprint. Virgin is still on the Sprint 2.5G network, but they supposedly have a 3G handset coming in the fourth quarter, which suggests that they will indeed have access to the 3G network," he added, noting that competition is heating up in both the prepaid and postpaid wireless areas, and everyone is trying to grab high-value users.
Basic Economics
"We have seen unlimited pricing plans become very popular during the last several months … [but] they are not for every customer," Jeff Kagan, a wireless and telecom industry analyst, told TechNewsWorld. The lower the cost, he noted, the more customers it applies to.
"At $99, it applies to a group of customers, but at $89 it applies to more customers, and at $79 even more customers," he added.
"Cellular South has a plan priced at the same $79, and they are doing very well with it. About 25 percent of their customers have dropped their wireline connection and are totally wireless — that's double the national average," Kagan said.
"Virgin Mobile is a youth player. Their average customer is in their teens or 20s. The question is how many will be able to afford $79 per month?" he questioned.
How Much Is $79 Really?
If a customer primarily uses a cell phone for voice conversations, $79.99 for unlimited calling time could be a good deal. Add in $10 for unlimited text messaging and $4.99 for Web browsing — plus a few bucks for taxes — and suddenly there's a good chance a Virgin Mobile subscriber will start paying more than $100 a month. The big four are already at that price point, of course. Some, like Verizon and AT&T, add another $20 for unlimited text messaging, bringing the plan cost to $119.99 and higher with additional services.
Virgin Mobile can still play the contract card — its plan doesn't require the pesky two-year contracts that the big four wireless providers push.