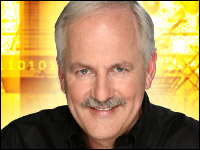 We seem to be surrounded by conflict; sometimes it seems peace is harder to make than war. There were two big events in tech last week: HP picked up 3Com, the company that first dominated the network space, as a major shot across Cisco's bow. Also the major legal battle of the decade, between AMD and Intel, came to an end.
This market is defined by battles and partnerships, and it was the initial partnership between Intel and AMD that helped launch the PC. Before that, there was IBM. HP seems hell bent to become the next giant, and the market may just let it.
Before I get into those things, congratulations are in order for Steve Jobs, who was recently named CEO of the decade, a well-deserved honor. He took a failing company and turned it into a market leader. That is a very rare.
I'll close with my product of the week: the Maingear Shift, a gaming desktop that pushes the envelope in terms of layout and design, while staying true to its gaming roots.
HP Launches Nuke
While the 3Com acquisition initially seemed questionable, a look under the covers reveals its brilliance. Steve Duplessie made one of the strongest arguments in support of the deal as a result of his insightful look into H3C, which HP gets along with the acquisition.
It appears that this entity — a joint venture between Huawei and 3Com — has technologies that surpass Cisco's in security products — the kind of products used for antiterrorist activities. In addition, it sells US$1B of this stuff in China, according to Duplessie, along with $500M in storage gear, but has never penetrated the U.S. market. HP will definately help with that.
HP has a very strong line of networking gear, but it intentionally undermarketed it for years in order to avoid the very battle Cisco started by going into servers. HP is actually in better shape with existing networking products than Cisco is with servers, but it is years behind in branding and name recognition. Most simply don't think of HP as a player. However, 3Com is known and remembered. With 3Com, HP can potentially gain brand recognition that rivals Cisco's and become a player.
There is very little overlap between 3Com and HP, and the end result is that for a fraction of what it would have cost to acquire Broadcom or Juniper, HP gets more value and a the ability to move where Cisco isn't very strong. This happening as Cisco's deal with Tandberg looks like it's about to fall through . Nicely done, folks, nicely done.
Intel and AMD Kiss and Make Up
The battle between Intel and AMD goes back to Intel setting AMD up as a second source for PC processors in order to get the PC market off the ground, and AMD being unwilling to remain subjugated by Intel. From Intel's perspective, its generosity was being tossed back in its face. From AMD's, it was not being allowed to compete fairly in an open market. People at both firms felt strongly, and the resulting anger and animosity were decades in the making.
The companies ended up in court, with Intel feeling it had done nothing wrong and was justified in doing almost anything to protect the market it largely founded. AMD argued compellingly that antitrust rules had been violated, and it got an increasing number of government entities to agree, including the office of the New York attorney general. This reminded me of Microsoft's spiral and how I argued with the company during that time that it should be using Intel — as Intel was in the '90s — as an example of a company that could elegantly avoid this kind of issue.
Fortunately, Intel looked back into its past and AMD focused on its future, and the two came together to work out a solution.
While the money AMD could have received might have been as much as $5B, it would have taken years and a possible Supreme Court appearance to get it. The distraction would have been crippling.
In addition, AMD needed to allow for additional third parties to invest in Globalfoundries in order to build the critical capacity that unit needed, Andy Petrizio has argued. However, it couldn't reduce its ownership of the unit without risking its license with Intel.
As for Intel, its brand was being destroyed, and it faced an increasing threat of substantial penalties and judgments, coupled with the equally increasing likelihood that it would end up regulated.
There was a joint need to settle. The two parties chose to come together again, much like they did in the beginning, for their mutual benefit.
You see, things don't have to end in destruction. The lesson here is that there often is a way out that allows both parties to benefit. Congratulations to Intel and AMD for finding it.
Product of the Week: The Amazing Maingear Shift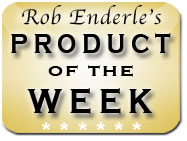 I'm not often surprised and excited about a desktop PC. The last two PCs I've been excited about were the HP first-generation Blackbird, which never sold, and the second generation, which did.
With the Maingear Shift, I've found a new king of the gaming PC segment. This thing is a marvel of engineering with a rotated motherboard and one of the nicest uses of liquid cooling I've ever seen in a personal computer.
It is sleek and just a taste of wonderful, particularly because it comes from a small company, not a giant, showcasing that innovation can come from all corners of this market.
The design allows for natural heat dissipation — heat rises, after all — with the power supply placed at the bottom, where it belongs. It puts the ports at the top behind a cover, cleaning up dramatically the rat's nest of wires that typically comes from a tower configuration and putting the critical ports within easy reach. It is simple, it is elegant, and it is just short of amazing.
This week's column is about some battles that need to be fought and those that do not, but let's not forget that it is innovation and magic that created this market, and it will be innovation and magic that sustain it.
Because the Maingear Shift defines that magic and innovation, because it brings hope of more to come, and because it is just friggin awesome, it is a natural for my product of the week.
---
Rob Enderle
is a TechNewsWorld columnist and the principal analyst for the
Enderle Group
, a consultancy that focuses on personal technology products and trends.