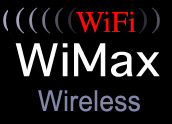 Mayors and city governments around the U.S. bought into citywide WiFi project plans, which often included unsupportable performance claims and grossly inflated forecasts for the numbers of users they would attract. Those decisions have come back to haunt them and have led to some abrupt reversals of fortune in cities large and small, as was discussed in Part 1 of this series.
"What is often overlooked in the glossy, glassy, overly optimistic plans for these is the very low numbers that WiFi networks typically attract. I've seen muni plans that call for them to capture a 50 percent market share the first year. … We just giggle hysterically and wait for the crash," David P. McClure, president of the U.S. Internet Industry Association, told TechNewsWorld.
"How do you know how bad it is? Try getting even one of these cities to talk about the number of paying customers they have. They won't tell you."
WiFi had a clear, open run in the municipal wireless networking market for several years, having entered the commercial sphere before the advent of other wireless networking protocol standards. That's changed as well.
The wireless networking landscape now includes complementary and competing standards for broadband WiMax (Institute of Electrical and Electronics Engineers standard, or IEEE, 802.15) designed for "last mile" connectivity, broadband cellular services, the new 802.11n WLAN (wireless local area network) standard, and other wireless network protocols — such as wireless sensors and actuators and RFID — that should prove valuable in building a real and sustainable business base for broader spectrum municipal, along with a broad range of other, wide-area wireless mesh networks.
Poor Project Design and Competition for WiFi Equipment Vendors
Among the list of municipal WiFi project casualties, previously announced deployments have been canceled in Chicago, Anchorage, Alaska, and Corona, Calif. EarthLink, one of the market's driving forces, recently let go of the president of its muni wireless division, and rumors of layoffs at leading WiFi mesh equipment vendors are making the rounds, according to In-Stat senior network analyst Daryl Schoolar.
The stream of bad news relating to citywide WiFi projects around the U.S., as well as the introduction of WiMax and broadband cellular Internet access services, is adding to an increasingly pressing need for WiFi network equipment vendors to find other customers and sources of revenue.
WiMax and cellular will negatively impact the market, as these services go after the same nomadic users that public WiFi networks target, Schoolar noted.
"One of the biggest problems — I'm speaking in particular about projects offering public Internet access –is that they are trying to cover entire cities, but not where people are spending money to use it. Most public WiFi connections take place in airports, hotels and cafs. These are all areas where muni-wireless networks have little penetration," Schoolar told TechNewsWorld.
"Instead muni-networks are building out coverage in parks and other public areas where In-Stat has yet to see much interest from end-users in using the network. They are spending millions of dollars to cover all those square miles where people have very little interest in the coverage," he added.
Not Dead Yet
Though the idea of municipalities launching a metro-scale WiFi network has been shot out of the water, "in a year or so, the wide-scale emergence of [IEEE] 802.11n will probably change that transaction. You can certainly build a network that spans a city and can provide service indoors, but it requires many, many more nodes than most service providers are installing," explained Glenn Fleishman, an independent journalist and longtime muni WiFi industry observer and commentator.
"In Toronto, they have over 100 nodes per square mile in some parts of their limited coverage area, and they have terrific speeds and availability. Most other cities average 30 to 45 nodes per square mile."
WiMax as a means of providing "last mile" connectivity is also building credence, Schoolar added.
"There's a lot of talk about WiMax now," he said. "Instead of having to use so many WiFi access points using WiMax for backhaul and WiFi for, say, the last 20 or so meters of coverage, this in an urban-suburban environment, for example."
Muni WiFi and Demand for WiFi Mesh Equipment
Municipal WiFi projects have been the first big drivers of demand for WiFi WLAN equipment. Shipments of WiFi mesh networking equipment doubled in 2006 and will grow another 90 percent this year, according to Schoolar. Shipments of WiFi mesh access points (APs) will grow more than three-fold between 2006 and 2011.
Most of that growth will be front-ended, however. In-Stat sees most of it taking place between 2006 and 2008, and a dramatic slowdown starting in 2009.
"Cities will continue to deploy municipal mesh networks, but the rate of new deployments after 2008 will slow, due to concerns over the business model," Schoolar wrote in the "2007 Worldwide Wi-Fi Mesh Equipment Market" report.
"Growth in the enterprise (large business) market, plus the need to replace previously deployed nodes, will help offset the slowdown in shipments to new municipal networks."
Moving Onwards
The confrontation between city mayors, governments, WiFi network proponents and established telco and cable ISPs proved particularly bitter and acrimonious, to know one's ultimate benefit.
"To be sure, they [telco and cable companies] opposed efforts announced by some cities to use taxpayer dollars to seize control of telecommunications and drive private companies out of the marketplace. But once that issue was resolved a few years back, the cable and phone companies mostly just stood aside and let the muni efforts fail on their own," McClure recounted.
"Poor Gavin Newsom, mayor of San Francisco, routinely claimed that any minute now the cable and phone companies would launch an attack to stop the San Francisco project. They never did, of course, leaving Newsom to look like the WiFi equivalent of Kim Il Sung."
McClure characterized the muni WiFi experience of recent years as "a bad use of technology in pursuit of a socialist dream of free bread for the masses. Added to that was the nonsense that WiFi would somehow 'heal the digital divide,' spur business development and tourism, and do it all at no cost to consumers."
"I could drone on and on, but the reality is that our job was to expose muni WiFi for the hoax it was, and our job is done. City after city is taking a close look at reality and dumping their plans in favor of more realistic wireless Internet ventures. And we have moved on to battle other hoaxes plaguing our industry — the nonsensical 'network neutrality,' for example, and efforts by states and municipal governments to heap billions of dollars in local taxes on your broadband bill," he added.