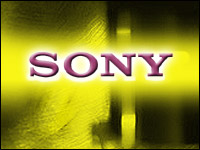 If you're working your thumbs into a carpal-tunnel frenzy on your Sony PlayStation Portable (PSP), navigating the blood and gore of the company's successful gaming franchise "God of War," do you really want to interrupt the mayhem to take a phone call from Mom?
electronics giant is looking into the prospect of developing a hybrid mobile phone/gaming device.
Imagine the offspring of a Sony Ericsson smartphone and a Sony PSP handheld gaming platform, and you have an idea of what might await consumers who have turned Apple's iPhone and iPod touch into popular casual gaming devices, thanks to the plethora of free and low-cost downloadable games awaiting them at the App Store.
Sony had nothing specific to say about the Nikkei report, company spokesperson Mack Araki told TechNewsWorld. However, Sony has already used the recent E3 video game convention to announce the PSP Go, the latest version of its go-anywhere gaming console. The Go ditches the UMD cartridges found in previous PSP versions in favor of downloadable content, and will be available for US$249 in North America beginning Oct. 1.
Why Drive This Hybrid?
Phone calls forcing a halt to Kratos' disembowling activities in "God of War" is just one issue awaiting the project team that Sony is reportedly setting up. The biggest question: Is the PSP audience, heretofore considered hardcore gamers, crying out for a device that offers multiple functions, including phone calls?
It wouldn't be Sony's first attempt to leverage its joint venture with Sweden's Ericsson to come up with multifunction phones, pointed out Chris Hazelton, research director for the 451 Group. For example, there's the Sony Ericsson Bravia for video and the Sony Erisson Cybershot for photos.
"Both those phones didn't do so hot," Hazelton told TechNewsWorld. "They sold, but they weren't hero phones. If Sony really doesn't want to dilute its gaming brand, it might be advisable to go on their own, if they want to compete with the likes of Apple."
If they can get the branding/marketing issues figured out, and provide a quality user experience that doesn't sacrifice either gaming or communications functions, then Sony could have a potential winner, said ABI Research analyst Jeff Orr.
"If there's an audience that is a mobile gaming user that also wants to make mobile phone calls, I think there's an opportunity for that," Orr told TechNewsWorld.
Challenges include decisions on whether the calls would be transmitted over a cellular voice connection or in VoIP (voice over Internet protocol) mode, and whether the finished device would be robust enough to handle gaming and phone calls simultaneously.
"If I'm in the middle of a game, can I take a call, make a call?" Orr wondered. "It's one thing to interrupt a game of solitaire. It's another to interrupt a multiplayer, first-person-shooter game."
The iPhone, he said, does not allow for multiple tasking of applications.
The Case for Saying 'Game Over'
It's unlikely that Sony will decide to pursue a gaming/smartphone platform, according to Yankee Group analyst Josh Martin.
"Gaming is certainly something that people would be interested in, but I don't think they would buy a gaming-first device," Martin told TechNewsWorld.
The company will see what kind of traction it gets from the PSP Go, he said, with its downloadable games coming from a Sony Store, and parlay that into applications that could be put on existing or future Sony Ericsson phones.
Those future phones could be tricked out with accelerometers, which have made the iPhone and iPod touch so gamer-friendly, speculated Martin. "That makes more sense, especially if they're trying to get a platform that's large enough to scale — exposing casual gamers to those types of games as opposed to the hard-core audience attracted to handheld devices."
Sony does have a history of innovation with mobile products — witness the Walkman — but a challenging economy might curtail any expansion plans. Instead, he company could always use downloadable games to play up the powerful PlayStation brand on its existing phones Martin said.
"You could see how they would release it — it could be a 'PlayStation Inside' kind of thing. The phone is capable of playing PlayStation games, but a dedicated device is unlikely," he concluded. "It's probably as real as the Zune phone."