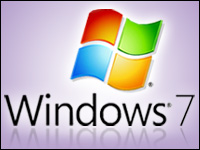 Windows 7 is on my wish list.
I wish Microsoft didn't raise theequipment ante required to run its new operating system. I wishMicrosoft built in an easy upgrade path from Windows XP. I wishMicrosoft provided Windows 7 with some kind of Wow Factor that gave me acompelling reason to change my computing strategy.
Instead, all I got in my experience with Microsoft's latest OS release is ayawn.
OK, Microsoft seems to have gotten it right this timearound. I expected as much. With nearly a full year of intense userfeedback through seemingly countless beta and RC releases, the Microsoft Windows 7development team prevented the massive market embarrassment that would haveresulted from a Vista II debacle.
Still, the lack of a single killer app built into Windows 7 or amust-have new feature left me unconvinced about migrating to the newOS.
Windows 7 Outcasts
My first hands-on experience with Windows 7 came in February. Backthen, I was an avid Windows XP user. Much like mom and pop shops — andeven larger company operations today — my work as a technologyjournalist accumulated a hardware inventory that is slowly aging. Now,if I decide to adopt Windows 7 as my workhorse OS, I'll face countless hoursof work manually reinstalling and testing dozens of peripherals andapplications that may or may not work in Windows 7, with or withoutits XP Mode feature.
If the Microsoft Windows 7 Upgrade Advisor software is accurate, mostof my computer inventory, though not really all that old, would requirecomponent upgrades just to play nice with the Windows 7 Ultimateedition Microsoft sent me as the basis for this review.
My two main work computers — a desktop and a 17-inch wide-screenlaptop — have RAM or video card issues. A second desktop's integratedmotherboard components make adapting it for a Windows 7 installationan impossibility. My newest laptop addition, bought last year withVista installed, is the only one of my computers that will run Windows7.
Parted Company
Having worked in the new OS for the last week, nearly around the clock,I am sure that die-hard Windows XP users will hate Windows 7. I amalso certain that frustrated Windows Vista users will love Windows 7,once they adjust to its nuances.
One reason for this is the radical change in the GUI (graphical user interface) between WindowsXP and Windows 7. Vista started to break away from legacy compatibilityand user procedures. Windows 7 continues those usability breaks.
Actually, I have a little of both of those computing personalities. I have alove/hate relationship with Windows 7. If installing this new OS on mynewest laptop were the only hardware issue, as a consumer, I wouldseriously consider migrating to the new OS. However, sometime aftermy experience with the Windows 7 beta, I migrated to Linux ratherthan replace my aging home office hardware.
I still have Windows XP running on my workhorse laptop and one desktopusing a dual boot with a Linux OS. Open source Linuxdistributions are free, and they work perfectly with my legacy hardware. Ihave them configured to duplicate much of the look and feel of theWindows environment. They provide some impressive bells and whistles,along with some features not available in Windows.
The Good
Now that my confession is public about my Linux leanings, I should note that I like muchof what I experienced with Windows 7. It installed on a virginpartition on my Vista laptop in under 20 minutes. The installationroutine automatically configured a dual boot so I could access bothVista and Windows 7 on the same computer.
I downloaded the OpenOffice suite, free AVG virus protection, the FirefoxWeb browser, and several other open source apps in minutes. Windows 7performed surprising fast, given that Microsoft Vista imitatesmolasses running uphill on the same computer.
Bootup and shutdown both take about 40 seconds. Programs I use all thetime such as a Web browser, word processing, and image file manipulationwork fast and reliably.
I encountered something of a learning curve, though, in adjusting to the newfile management system Windows 7 uses. The library folders allowdifferent types of files to be saved by the category of content in them, so relatedtypes of files wind up in the same place.
It also took some time getting used to new features that do not existin Windows XP or worked differently than in Vista. Essentially, though, I wasable to start several working tasks as I would in Windows XP and Vistaand then get familiar with the changes.
The Bad
My biggest dislike in Windows 7 is the Homegroups file-sharingfeature. I erred in responding to a prompt during installation thatasked if I wanted to have Windows 7 share files with other users. Iselected no, but I later figured out I should have selected yes. I still have not found how to undo that transgression.
Even using the menu options in Control Panel, Windows 7 blocked myaccess to existing files and folders on the Vista partition housed onDrive C. Windows 7 resides on Drive D.
An annoyance occurs each time I install a program. By default, theinstallation routine wants to put the folder entry in "C:/Program Files"even though Windows 7 is installed on drive D. I have to remember tochange this default setting or take extra time to uninstall andreinstall the applications.
The In-Between
Despite what other reviewers have professed, Windows 7 is very muchthe look and feel of Windows Vista. Granted, the glitches are largelyfixed. Still, having an interface that strongly resembles its clunkierpredecessor does little to build my trust and confidence in upgrading.
The User Account Control (UAC) is still a bother in Windows 7, butMicrosoft now makes it possible to lessen the annoyance wheninstalling new programs or changing user settings. However, the file searchfeature is now fully integrated into the OS and actually providesuseful, speedy results.
Perhaps the task bar in Windows 7 is one of the most noticeableimprovements over both Windows XP and Windows Vista. Its new designmight even be an improvement over the system Macs use. Users candistinguish quick launch icons from icons of minimized programsalready running, for example. Much more launch functionality isbuilt into the task bar as well, such as full-screen previews ofthumbnails.
Lost Enthusiasm
Generally, I tired of trying to relearn what Microsoft fixed orchanged in its latest OS release. When something didn't work the same way it didin XP or Vista, it took too much time to figure out.
Microsoft added too many new things for me to learn. For instance, howdo I find and use all of the new tools? How can I use wizards anddialog boxes more effectively?
Is the Windows firewall any better, or do I still need to use athird-party firewall app? What about Windows 7's new Problem StepsRecorder (PSR)?
No Hurt Feelings?
I could dump Linux along with Windows XP and my one installation ofVista and start all over again with Windows 7. After all, Microsoftgave me two program keys, so I can activate Windows 7 and continue touse it on two computers. So thanks for the free revamped OS.
Please do not be offended, Mr. Microsoft, if I slide that installationDVD on the shelf over my test bench and remove the D: drive partitionwhen the 30-day trail period expires. No, I didn't use the activationkeys.
Canonical's Ubuntu is debuting a new version of that open source OS on Thursday, and the Puppy Linux distro I use is also readying an upgrade.
Windows 7, I'll get back to you when I'm done checking out the reallyfree alternatives.
Maybe!