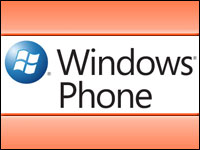 Microsoft has released the code for its latest mobile operating system to manufacturers. That means U.S. consumers should be able to purchase smartphones running Windows Phone 7 during the upcoming holiday shopping season, while European consumers could have those new devices in their hands as early as next month.
The question now is how many consumers actually will want a new Windows-based smartphone, given the buzz already being generated by Apple's iPhone 4, as well as the latest batch of devices running Google's Android operating system? The answer might surprise you.
"The mobile device market isn't going to coalesce around one dominant player the way the PC market did around Windows," Michael Gartenberg, a partner with the Altimeter Group, told TechNewsWorld. "You're going to see three or four strong players in this space. For Microsoft to succeed doesn't mean Apple has to fail. We may well see Google, Apple and Microsoft emerge as the three players to watch in this space."
A Different Approach
While Windows Phone 7 may appear to be a late starter, it has features that could make it a formidable competitor in the smartphone race, Gartenberg suggested. "Microsoft is taking a very different view when it comes to mobility," he said. "They've designed the operating system around the concept of hubs, which offers the user a more integrative experience."
The Windows Phone 7 user interface includes various hubs that give users flexibility in organizing and managing data and applications. For instance, a people hub enables interfacing with social applications like Facebook and Twitter. A game hub will provide instant access to a lineup of mobile games Microsoft has developed for Windows Phone 7, including several from its Xbox Live platform.
"There currently is so much overlap in terms of functionality across mobile platforms that consumers might be attracted to this idea of being able to segment data and applications, and have integrated views of important features and functions," Gartenberg argued. "Whether it's making it easier to manage music, photos or other media, or improving how users manage their social graph, this could be a big differentiator for Microsoft."
Major Hurdles Remain
That doesn't mean Microsoft and Windows Phone 7 don't have significant hurdles to overcome. "Both consumers and mobile carriers might be looking for something different to distinguish themselves in a world that has been taken by storm by Android and iPhones," said Carolina Milanesi, research vice president, mobile devices, with Gartner.
"But Microsoft still has problems," she told TechNewsWorld. The first is a lack of brand awareness. Consumers don't really know the Windows Phone name. And while the new operating system has caught up with others on the market, it really isn't that much better than the other operating systems."
Potential problems specific to Windows Phone 7 include the operating system's inability to allow users to multitask or cut and paste information.
"When it comes to multitasking, Microsoft has said it's taking a similar approach to Apple and letting developers build applications that will allow for multitasking," Gartenberg told TechNewsWorld. "They also said they don't have anything against cut and paste, it was just a matter of what they could get into this particular release."
Must Get to Market Quickly
"Apple sold a lot of iPhones, across several generations, without cut-and-paste," Gartenberg added. "I don't think that will be a big deal breaker for users, but it's something Microsoft should address in the future."
The more pressing need for Microsoft is getting hardware manufacturers and carriers in sync to get the new devices to market as soon as possible, Gartenberg argued. "So far, Microsoft has executed on everything it has said it was going to do with this operating system," he said. "Now, they have to get these devices to the market as fast as possible, and certainly before the holiday season."