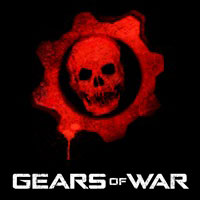 Microsoft on Monday announced that 104 catalog titles for the Xbox 360 will be fully compatible and playable on its "new" Xbox One video game system, which hit store shelves two years ago. The list of Xbox One backward-compatible games includes notable hits such as the complete Gears of Wars catalog, Assassin's Creed II, Fallout 3, Borderlands and Castle Crashers, among many others.
These games will be playable on the Xbox One beginning on Nov. 12, and Microsoft will announce additional titles on a regular basis beginning next month. Future backward-compatible titles will include fan favorites such as Bioshock, Bioshock 2, Bioshock Infinite, Halo Wars and Call of Duty: Black Ops.
In addition to titles from Microsoft, the first wave includes games from third-party publishers Bethesda, Disney, Electronic Arts, Sega and Ubisoft. Absent in the first round of titles is anything from Activision or Take-Two, the parent company of both 2K Games and Rockstar Games. However, the first Call of Duty title will make the backward-compatible list next month, so it does appear that highly anticipated games such as Grand Theft Auto IV also could be in the pipeline.
Forward Move
Offering backward compatibility to the software library is a good move for the video game hardware makers — at least for ensuring that the previous generation of loyal customers maintain that loyalty.
"The main reason is really that gamers who have amassed a catalog can still get more value out of the system and replay their favorites," noted Scott Steinberg, principal analyst at TechSavvy Global.
"This is really a good way to increase value-add to the customer and ensures customer loyalty," he told TechNewsWorld. "For the gamer, it means that they know that the hundreds or thousands of dollars that has been invested in games was well spent, as the games will work going forward."
Big Titles First
Given that loyalty is a big part of the backward-compatibility strategy, the selection of titles initially released makes sense, but it might be disappointing for some gamers.
"When you release backward-compatible games, the publisher obviously goes with the most popular — so what is lost are the niche titles, those with smaller fan bases but that are still somewhat popular titles," added Steinberg.
"It is understandable why the company would lead with the biggest title," he noted. "Hopefully those other equally deserving games will follow shortly."
Microsoft has promised to expand the array of backward-compatible offerings going forward.
"This is an ongoing project for Microsoft, not a one-time deal, meaning they're going to continue to add to the list of backwards-compatible games for quite some time," said P.J. McNealy, video game industry consultant with Digital World Research.
Picking and Choosing
The challenge, both for Microsoft and its partners, could be figuring out the business model implications, McNealy told TechNewsWorld.
"For example, what motivates Activision to spend money to make a large chunk of the Call of Duty franchise backwards compatible on Xbox One?" he pondered.
Questions need to be resolved, such as whether Activision will be able drive some revenue by charging gamers to enable backward compatibility or whether it must it be free.
"If it's the latter, it's a financial decision for the publisher, which means you'll never see 100 percent of Xbox 360 games backwards compatible on the Xbox One," McNealy explained.
It is thus a balancing act of keeping the fan base satisfied, while ensuring that the publisher partners also are appeased, which invokes the 80/20 rule.
This is "where 80 percent of the Xbox One crowd will likely be happy with 20 percent of the Xbox 360 titles being enabled for backwards compatibility," said McNealy. "Retailers such as Gamestop will love backwards compatibility, because it gives them another leg to market some of their inventory of Xbox 360 games."
Cross-Platform Strategy
Making games backward compatible is a strategy that has been used to leverage the game catalog many times over the years. Nintendo has been an industry leader with respect to backward compatibility as way to offer gamers more bang for the bucks they've already spent.
"Nintendo figured this out more than a decade ago — that gamers love backwards compatibility — and it was a way to keep key Nintendo IP in an evergreen state," McNealy pointed out. "It is part of the magic of why Nintendo has the deepest and greatest collection of video game IP on the planet."
Sony has ensured that with each new system, older games from the previous hardware generation would be playable.
"One big difference between Microsoft and Sony is that Microsoft has executed its backward-compatibility feature using downloads instead of the cloud," noted Christine Arrington, senior analyst for Games at IHS Technology.
"Given that the architecture is different between the PlayStation 3 and PlayStation 4, Sony had to find another way to execute backward compatibility, but it comes with a price," she told TechNewsWorld. "So far, masses of gamers are not lining up to pay for access to PS Now."
Instead, Microsoft is now able to offer backward compatibility for free, noted Arrington.
"If you own the game, you do not have to pay for it again to access it on Xbox One," she added. "For Microsoft, backward compatibility is likely to become one of the important ways to convince Xbox 360 owners to finally upgrade Xbox One."