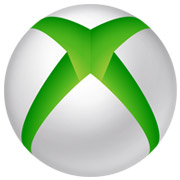 Just one week after its biggest rival hit the market, Microsoft's new console, the Xbox One, will go on sale with a series of splashy events to mark the launch. From the stroke of midnight on Nov. 22, a new war will be under way, with all three major consoles of the new gaming generation in the market.
Multiple Messages
While Sony is focusing on game play with the PlayStation 4, Microsoft is pitching the Xbox One as a home entertainment hub. The Xbox One can be used to watch live television programming through a set-top box.
It offers split-screen multitasking for applications, and enhanced second-screen features. The system also includes an expanded Xbox Live service, additional Kinect functionality, a function for recording and sharing game highlights automatically, and the option to live stream game sessions.
"To the core gamer, the messaging is that the Xbox One has great exclusives and improves upon the Xbox 360 experience, so it's more of a core gaming message," independent game industry analyst Billy Pidgeon told TechNewsWorld.
"I also think there's a more mainstream message as well in there about the all-in-one entertainment and television integration. I think that is more of a mass market or mainstream message, and it's interesting that those two messages could seem at odds. … It's perhaps a little early to be shooting towards the mainstream at launch — although it does require, I think, some parsing, for those people in different audiences," he explained.
"From what I've seen, they're trying to do a couple of things," Lewis Ward, gaming research director at IDC, told TechNewsWorld.
"One is to show off the core games they have at the launch — games like Forza, Assassin's Creed and so forth you seen shown in the ads. Secondly, they're trying to show off the Kinect interface, so you see voice commands being used, you see navigation of the UI for movies and just to turn on the Xbox or watch a football game with the Snap (split-screen multitasking) feature. I think they're trying to show how that's different to the PS4, which is much more focused on games," Ward observed.
Launch Parties
Ten thousand retail outlets around the world will open just after midnight, starting in Auckland, New Zealand.
Microsoft has planned a series of launch events as well, with a horde of video game characters taking over Times Square in New York City Thursday night. Around 1,000 fans will enjoy a concert by Macklemore and Ryan Lewis at the Best Buy Theater.
Gamers in Los Angeles can take part in a special event at Milk Studios, where the first 500 to purchase an Xbox One console or game can attend a concert by deadmau5.
Microsoft also is throwing parties and special events in Sydney, London, Berlin, Paris, Vienna, Sao Paulo and Toronto. It will host a live broadcast at 11 p.m. ET Nov. 21 on Spike TV, Xbox.com, and Xbox Live.
Old Franchises, New Faces
The Xbox One's launch titles comprise a selection of franchise titles and some new intellectual property. Cross-platform launch games include Assassin's Creed 4, Battlefield 4, Call of Duty: Ghosts, FIFA 14, Madden NFL 25 and NBA 2K14.
On the exclusive side, the Xbox One offers Dead Rising 3, the latest in the survival horror series; Just Dance 4; a reboot of the Killer Instinct franchise; a new Need for Speed title; and Forza 5. All of these are established franchises with built-in fan bases that could boost system sales.
Ryse: Son of Rome is an action-adventure game that lets players take control of a Roman soldier rising through the ranks. Powerstar Golf is, of course, a golf game. New Xbox One owners can also expect to play motorcycle game LocoCycle, shooter Crimson Dragon, and fighting title Fighter Within.
Unfinished Features
Reviewers largely complemented the Xbox One's slate of launch titles, compared to the PS4's lineup. There has also been praise for slight improvements over the Xbox 360 controller, new Kinect features, and how well the live TV programming works (using Kinect voice controls to change channels, for instance).
However, critics slated several strikes against the Xbox One, includingunfinished features, lack of gesture support, and missing elements like Twitch streaming support and the HBO Go app.
Both the Xbox One and the PS4 have largely been well received, but neither console is quite meeting its potential, according to some reviewers.
Wide Availability
Sony sold more than a million PS4 units within 24 hours of launch. That system is currently available only in North America. The Xbox One, on the other hand, is launching in 13 markets simultaneously.
"Arguably, they were the dominant player in the seventh generation," Pidgeon pointed out.
"For them to achieve that this generation would require them to replace as much of the 360 market and bring [as many] new gamers into the Xbox One market as possible," he said.
"I don't expect to see domination of the sort that took place with the PlayStation 2," Pidgeon added. "I expect it to be more evenly distributed. That's probably a good thing, because if there's enough business for multiple consoles to be in the market, the competition between those consoles is a good thing for consumers."