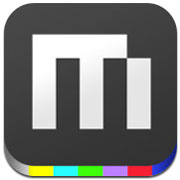 It appears YouTube cofounders Chad Hurley and Steve Chen want to mix it up with Vine and Instagram. Their video-editing app, MixBit, which was developed by the pair's new venture, Avos Systems, made its iOS debut on Thursday. An Android version is due in the coming weeks.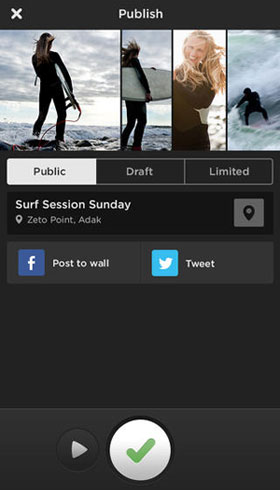 The MixBit app works much like Vine and Instagram, in that it allows users to shoot and share short-form videos of up to 16 seconds in length — a second longer than those on Instagram and a full 10 seconds longer that what Vine currently allows.
However, MixBit goes a big step further. As many as 256 of the 16-second clips can be stitched together to create story-driven videos that could run as long as 68 minutes. These edited creations can be shared via Twitter, Facebook, Google Plus and of course the MixBit app.
Edited Video
MixBit differentiates itself from Vine and Instagram in that it is really about the video-editing process, whereas Vine and Instagram typically feature raw video content. Producing a MixBit video can take quite a bit more effort, but it could result in far more polished content.
Unlike YouTube, the video content is all user-generated — not merely uploaded by users — and users can borrow freely from each others' clips.
"Video is the new photo and the new thing to share," said independent social media analyst Billy Pidgeon. "On the photo side, it is fairly saturated with apps, but on the video side there is plenty of room for innovative apps such as this one. Vine isn't the end-all, be-all by any stretch of the imagination.
"There will be new iterations of video-sharing apps, especially as these might speak better to certain demographics," Pidgeon told TechNewsWorld. "Some stuff will hit the younger demographics, and others will hit other segments — and this certainly speaks to those who want to do more than just post that clip they shot on their phone."
Repeating YouTube
Can Hurley and Chen possibly replicate the success they had with YouTube? Is MixBit meant to be a sort of YouTube 2.0?
"They did YouTube, and that is a pretty big accomplishment," noted Pidgeon. "They are clearly looking at other things — they have money and they know video.
"There are a lot of people who just look to cash out, and what they create isn't so great — so clearly these guys are in for more than that," suggested Pidgeon.
However, with YouTube they didn't face competition from a slew of similar offerings, including other apps and services. This time around they have to compete with their previous accomplishment as well as a lot more. They will need to accentuate what sets them apart.
"The site is focused on taking short-format videos and making them into long-format videos," said Rob Enderle, principal analyst at the Enderle Group. "That isn't easy to do well, and while YouTube does have videos created this way — crazy Russian drivers videos, for instance — it is far more common for them and other services to have clips that were shot at once and edited down, not edited together."
Medium-Form Video
It's unclear whether going long — or even medium — will work, given that users increasingly are watching and sharing video on mobile devices.
"Because creating mixed video is harder to do well and mostly fits amalgam videos which can easily grow beyond the attention span of the viewer, it isn't really competitive with Vine, Instagram or YouTube but could supplement all three services, particularly the last," Enderle told TechNewsWorld.
The YouTube Dilemma
However, it doesn't appear that YouTube integration will be all that easy now that the site is owned by Google.
"The reason you may not be able to upload to YouTube could be everything from preserving ad revenue for MixBits to concerns surrounding embedded copyrighted material, which could pass liability back to the MixBit service," added Enderle.
It might not be necessary for MixBits to gain access to YouTube, in any case.
"Video doesn't have to end up on YouTube to be that compelling," said Pidgeon. "YouTube has been a great source of viral video, but we're seeing it proliferate through Twitter and other places.
"MixBit could still be promoted as much by sharing, so these apps that allow people to share content will be easier to find," he added. "The more that sharing is a part of it, discovery becomes less of an issue."