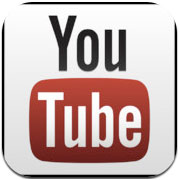 YouTube on Thursday celebrated its first full decade in business. It was 10 years ago to the day that cofounder Jawed Karim uploaded the site's first video. It was a humble beginning: a 19-second clip of elephants, with Karim declaring that the pachyderms have "really, really long trunks."
In fairness, it may have been in keeping with other notable firsts in technology. In speaking for the first time on his telephone invention, Alexander Graham Bell said, "Mr. Watson — come here — I want to see you." Thomas Edison's first phonographic recording was "Mary had a little lamb."
Bell and Edison changed the world with their inventions, however, and so too did Karim and cofounders Chad Hurley and Steve Chen with YouTube. Within days of its public debut, users from around the world began posting their own videos.
Just one year after its launch, the three sold YouTube to Google for US$1.65 billion.
YouTube Under Google
After being acquired by Google, YouTube continued to grow and attract users. It consumed as much bandwidth in 2007 as the entire Internet in 2000, according to one estimate. As of 2011, it commanded more than 3 billion views per day, and that figure increased to 4 billion just a year later.
In May 2013, YouTube launched a pilot program that would offer content providers the ability to charge $0.99 a month for certain channels, but today the vast majority of content remains free — albeit ad-supported.
YouTube earlier this year announced the launch of YouTube Kids, a mobile app that offers parental controls and restrictions on who can upload and watch videos.
YouTube's Impact
YouTube is the third-most-visited website, according to Alexa, following Google and Facebook. It now has some 800 million users. More than 300 hours of new videos are uploaded to the site every minute of the day.
"Who would have thought that independently produced Minecraft screencasts would rival network-produced sitcoms in households around the world?" pondered Josh Crandall, principal analyst at Netpop Research.
"In only 10 years, YouTube has redefined what video means for a generation," he told TechNewsWorld.
"Today, kids don't turn to network TV — they look for niche programming on YouTube that satisfies their interests wherever and whenever they are," Crandall noted.
"YouTube has created a brand that is as colorful and diverse as the unique individuals, driven by their passions, who create the authentic programming unavailable anywhere else," he added. "Not only humorous and engaging, YouTube content taps into viewers' passions by offering educational content as well."
What's Next?
When YouTube launched in 2005, online video wasn't exactly new, but it was far from common. It often required proprietary players and software. Few individuals had the means and know-how to upload their own videos. YouTube changed that, making it easy for individuals to post their own content.
Even though they knew it was something completely different, it's unlikely the cofounders could imagine the disruption it would create with content online.
"This is only the beginning. As the YouTube ecosystem continues to mature, the lines differentiating consumer, prosumer and professional content will continue to blur," noted Netpop's Crandall.
"Viewers will have the opportunity to unlock more specialized content and connect with the communities that share their passions online," he added.
"Brands that recognize the value of tapping into these communities will leverage YouTube to make a lasting impression," said Crandall. "YouTube can use its brand position to package mainstream video as well, and compete against the likes of Netflix, Hulu, and other more recent upstarts. It is hard to imagine that the veteran in the room is only 10 years old."
Google's Missed Opportunity
Although YouTube has seen its user base swell and the number of videos available skyrocket, it has yet to carve a niche in the original premium video content arena. This could represent a missed opportunity for Google to threaten the traditional pay-TV market.
"While online video does certainly represent a threat to traditional pay TV, that threat is coming far more from the likes of Netflix, which distributes 'real' professionally produced television content, rather than from YouTube, which is still best known for user uploaded content," said Greg Ireland, research director for multiscreen video at IDC.
"While YouTube has certainly diversified in terms of channels, pro/am content, and the like, user-uploaded content hasn't undermined the value of professionally produced content in the way one might have thought during YouTube's initial meteoric rise," he told TechNewsWorld.
"In fact, YouTube's lifespan has also coincided with a dramatic increase in original content creation by TV channels that we hadn't previously associated with original television series," added Ireland. "Rather than YouTube, it was Netflix that helped drive this focus of many programmers on original content.
Video Disruption
YouTube has become one of the dominant brands in online video and consumer entertainment, however, and it has been instrumental in bringing online video consumption to the masses. That resulted in widepread market disruption and possibly paved the way for OTT services.
One thorny issue that YouTube had to address was users' tendency to use copyrighted content without approval.
"YouTube helped reshape the notion of piracy versus leveraging online distribution to drive consumer engagement," explained Ireland.
"The various lawsuits and cries of piracy have largely been replaced by major media brands and personalities leveraging the reach of YouTube and the popularity of clips to help drive consumer engagement with brands and content," he pointed out.
"YouTube hasn't killed traditional pay TV by any means," added Ireland, "but has contributed in important ways to