Zorin OS is one of the more endearing Linux operating systems available for both Linux veterans and computer users transitioning from Windows. But despite some stellar improvements delivered in version 16, released Aug. 17, Zorin OS falls short of offering wider user appeal to those looking beyond Windows-like computing.
However, this latest upgrade brings several improvements and a few new features to give a satisfying Linux experience that tries to be something else. That is, of course, if you are enamored with a Windows-like desktop interface or crave another rendition of simplifying the GNOME desktop.
Since its inception in July 2009, Zorin has seen its mission as providing a Windows clone experience as far as the look and feel of the desktop's design is concerned. That started to change with its version 15 release in March 2020.
Zorin OS co-founder Artyom Zorin spearheaded efforts to lean more heavily on GNOME underpinnings in this independent Ubuntu-based Linux distribution. I found Zorin 15 to be a worthy operating system filled with refinements that made using the GNOME interface much better than typical GNOME retread distros.
But the Ubuntu universe — and the wider Linux world of desktop designs — leaves a tweaked GNOME desktop environment a bit too limiting.
Don't get me wrong, I like much of what is built into Zorin OS 16. Its settings menu and Zorin Appearance tools make Zorin 16 extremely configurable. The Appearance tool lets you make one-click changes to the basic layout, theme, interface, desktop, and fonts. The Settings panel provides for turning off/on a wide range of features.
Still, you can go only so far in modifying how GNOME looks and works. You can find many of these features and more innovations in other Ubuntu-based distributions that offer more desktop choices than GNOME and Windows-like overlays.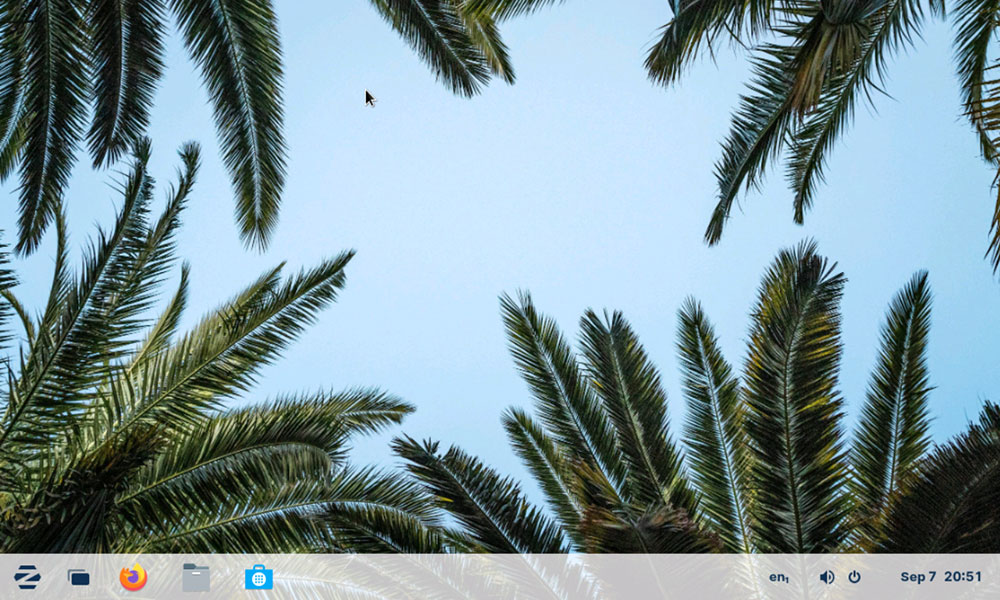 Zorin OS 16's Windows-like desktop appearance option is more like a vanilla version of many Linux desktops. But it is always GNOME functionality underneath.
---
A Few Options
Zorin OS 16 is a solid performer, nonetheless. The Core edition comes with nearly everything you need to enjoy casual computing activities and have productivity for work tasks.
If you want a more efficient and flexible desktop option, wait a short while for the developers to release the Zorin OS 16 Lite edition running the XFCE desktop. Meanwhile, you can still download the Zorin OS 15.3 Lite edition. These are free downloads.
For a bit more appearance variety and feature options, pay US$39 for the Zorin OS Pro edition. It comes with installation support and an impressive inventory of additional professional-grade creative suite of applications and advanced productivity software.
The Zorin OS 16 Pro edition replaces the Zorin Ultimate version of earlier releases.
New Look
The most notable tool in Zorin OS 16 Core is the Zorin Appearance tool. With one click, you can move among four standard desktop layouts: Windows-like, Windows List-like, Touch, and GNOME Shell-like.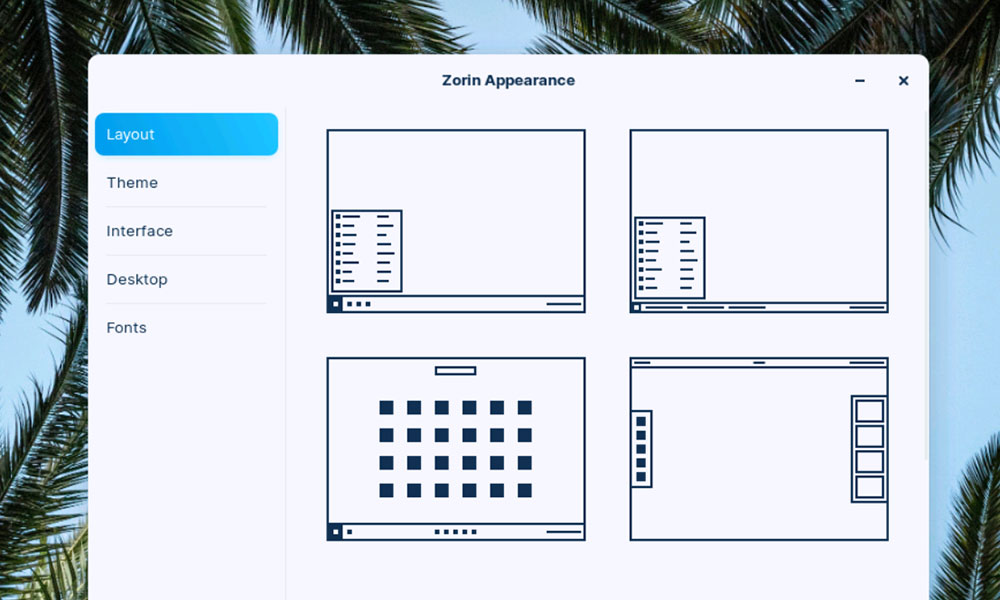 The Zorin Appearance tool provides an easy way to quickly change the way the desktop looks.
---
The first two Windows-resembling layouts are so similar it is nearly a duplicate desktop view. The touch option is a good option for laptops. The GNOME Shell view is very similar to the standard GNOME appearance.
Four premium desktop layouts come along with the standard four in the Core edition, giving you a total of eight layout options for the Zorin OS Pro edition. The premium layouts are: macOS-like, Windows 11-like, Windows Classic-like, and Ubuntu-like.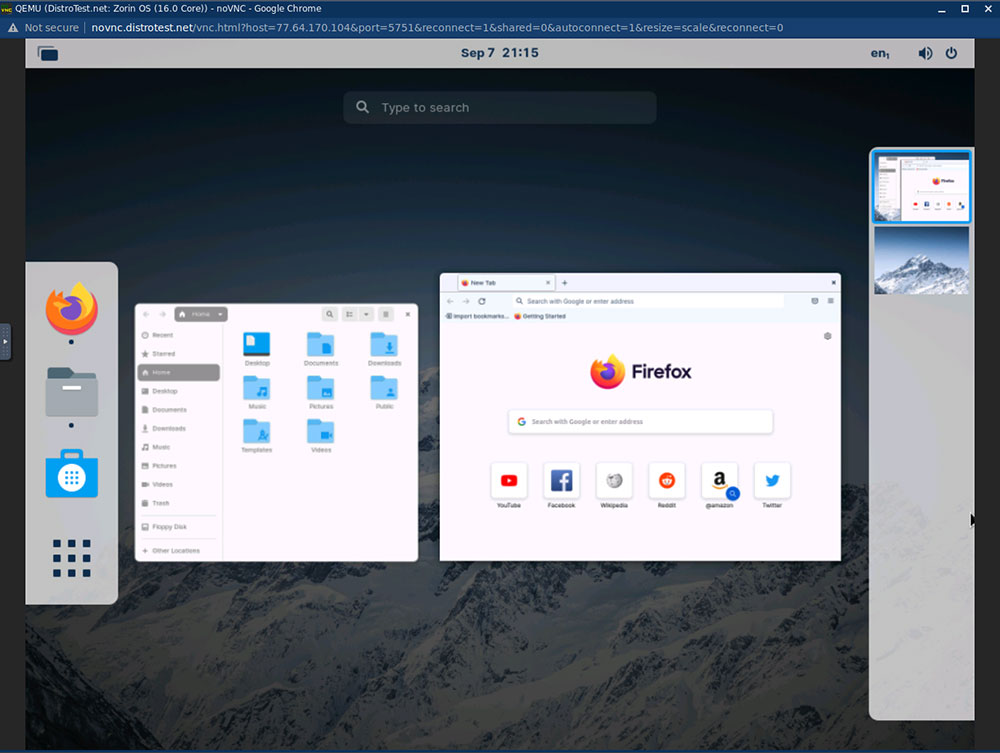 The Ubuntu-like desktop layout has a clean look without the clutter found in full GNOME setups.
---
The refreshed look and feel delivered in Zorin OS 16 includes a more polished default theme with animations throughout the system. Fresh artwork and desktop wallpapers are attractive. A dynamic wallpaper feature changes based on the time of the day. Add to this the lock screen that displays a blurred version of your desktop wallpaper. I, for one, can live without that level of eye candy
Faster Performance
Of course, this is mostly dependent on your hardware and what you replaced on your computer in terms of other OSes and which version of Zorin 16 you installed. Zorin OS typically runs well on older hardware, especially when running the Lite OS edition.
All of those factors can impact how fast apps open and how smoothly animations run. Developers applied performance optimizations throughout the operating system from including the kernel to the desktop environment.
More Software
Another area where Zorin OS 16 shows nice development is its larger application library. You get more programs housed in the Zorin software store, so you do not have to go to third-party sources to get them.
Also, Flathub is now included. This containerized software installation option eliminates the need for resolving software dependencies. But the Flatpack package format can slow downloading Flatpak apps compared to traditional installation methods.
Zorin OS comes preloaded with the app catalogs of Flathub, the Snap store (insert those same performance observations here!), along with the Ubuntu and Zorin OS APT repositories. Plus, you get the capability to install .deb and AppImage packages.
An added benefit for users migrating from Windows is the ability to install and run many Windows applications and games out of the box. Zorin OS 16 comes with Wine preconfigured. Wine is a Linux application developed years ago to create a Windows shell to handle many but not all .EXE and .MSI files.
Wine runs in nearly any Linux distro. But it can be frustrating to configure each Windows package. So having Wine preinstalled can be a seamless portal to running Microsoft Windows programs within Linux.
Finding all that software stuff is much more convenient in Zorin 16; the developers revamped how the software installation process works.
Other Cool Features
Zorin OS 16 comes with its own Sound Recorder app that makes it easy to record audio and speech and play it back. It is handy for creating voice memos or producing podcasts as adapts to your workflow and makes recording audio effortless.
Jelly Mode is an eye-candy feature that left me wanting more in the way of animations that are not there. When enabled, it makes windows wobble when you move then around the desktop. When you minimize windows, Jelly Mode squeezes them into their app icons.
Those behaviors remind me of earlier Linux distros that used the Compiz compositing window manager for the X Window System with 3D graphics hardware to create fast compositing desktop effects. Seeing Jelly Mode in action made me long for other animation tricks such as the spinning cube and the ability to navigate virtual workspaces by spinning the screen image by pressing the CNTRL+arrow keys.
The multitouch touchpad gestures added to Zorin OS 16 let you move between your apps and workspaces by swiping four fingers up or down. Pinch on the touchpad with three fingers to open the activities overview and see every app running on your workspaces.
Bottom Line
Zorin OS 16 places too much emphasis on transitioning from Windows. Its limited desktop layout options, especially in the Core edition, robs it of a more user appeal.
Linux has much more to offer in desktop layouts and usability features than Windows-like overlays applied to GNOME. Zorin's one-trick pony approach to desktop usability leaves many potential adopters looking elsewhere.
Many other Linux distros offer productive and convenient features to make computing fun and easy without the limitations of GNOME. One distro, as an example, is the latest release of MakuluLinux, which has editions based on both Debian and Ubuntu.
My recent review of MakuluLinux Shift describes an innovative desktop-switching feature that handles the layout-switching functionality with a lot more fitness and some real functionality.
Zorin OS 16 will be supported with software updates and security patches until April 2025.
Want to Suggest a Review?
Is there a Linux software application or distro you'd like to suggest for review? Something you love or would like to get to know?
Please email your ideas to me and I'll consider them for a future column.
And use the Reader Comments feature below to provide your input!