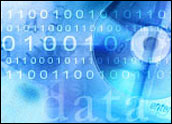 Every day, vendors are working to deliver faster microprocessors that work with more memory. Meanwhile, software suppliers are designing more sophisticated applications that work with data, voice, and recently even video information.
As higher volumes of data are generated, a need for faster local area networks arises. A few years ago, in anticipation of that need, vendors delivered 10G Ethernet products. Unlike previous versions of Ethernet, sales of 10G products have been slow to take off and only recently started to show signs of life.
The slow adoption has been due to a number of factors. The initial impetus for 10G switches was for WAN connections, but carriers stayed with more familiar Asynchronous Transfer Mode (ATM) connections rather than move to a different network option. As a result, 10G Ethernet adoption has been tied to enterprise usage, where it represented a bit of overkill. "We've seen research groups in academic environments and computer companies deploy 10G technology, but mainstream corporations haven't really needed all of the available bandwidth," said Seamus Crehan, Director of Ethernet Switch Research at Dell'Oro Group.
Improved QoS
The high-speed switches, which come from companies like Alcatel, Cisco Systems, Extreme Networks, Force10 Networks, Foundry Networks and 3Com, started to gain momentum as 2004 came to a close. One reason for that is typical lifecycle changes.
"Many firms installed Ethernet switches in the late 1990s during the Internet boom, have now fully depreciated those investments, and are now looking for devices that support features such as Quality of Service," said Joshua Johnson, an industry analyst at Synergy Research Group. That function has become important because companies are now transmitting video and voice traffic, which is less resistant than data to network fluctuations.
Technical advances have also spurred adoption. The first wave of 10G products did not have sufficient processing power to support many of the high-speed links and sometimes had to slow down 10G Ethernet transmissions as more lines were connected to the switches. "Switch backplanes now have much more bandwidth than the early model 10G switches did, so performance is not a problem," Dell'Oro Group's Crehan told TechNewsWorld.
Ineffective First Try
Another plus is that vendors have been able to reduce 10G optical component costs. One area of advancement has been in physical layer connections: the lasers that shoot and receive light transmissions over fiber lines. Vendors developed a new, pluggable fiber-optic transceiver called 10 Gigabit Small Form Factor Pluggable — XFP for short — that is about half the size of, consumes less power than, and costs less than the Ethernet Transceiver Package (XENPAK) modules used by first-generation devices.
Cost is frequently an issue that helps or hinders new product ramp-ups. Because they relied on optical components, first generation Ethernet switches came with high price tags: In 2002 each port cost more than US$55,000. Synergy Research Group found that pricing dropped to approximately $7,500 by the end of 2004. 10G Ethernet price reductions have not been limited to switches. The cost of 10G server network interface cards (NIC) was $8,000 in the spring of 2004 but fell to $2,000 as the year closed.
Because of the changes, 10G products have started to find homes in a few niches. Certain companies are experiencing bottlenecks with their Web servers, and the higher-speed links can loosen up those channels. In horizontal wiring closets, there often is a high density of Gigabit desktop users where whole connections need to be aggregated. Using one 10G uplink takes up fewer ports on a switch, uses less fiber, and is easier to manage than eight 1G lines. Because of the advances, Synergy Research Group found that 10G Ethernet port shipments increased from only 1,000 ports in 2002 to more than 15,000 in the first half of last year.
Making Progress
While the vendors have made progress, more advances are needed, and they should start with product pricing, say analysts. "In general, companies are willing to pay three to four times more for a device that is able to deliver a ten-fold performance improvement," Synergy Research Group's Johnson said. "Right now, 10G Ethernet costs about seven times more for a ten-fold performance boost, so enterprises are still a bit hesitant to move to it."
One way to reach that goal is to deliver 10G Ethernet products that do not require expensive optical wiring. To date, there have been few such choices. Switch suppliers relied on IEEE 10GBase-CX4, which uses Infiniband IBX4 twinaxial cable, as an alternative media.
Its distance limitation of about 50 feet is one reason why the option has garnered limited acceptance.
Make Mine Copper
Enterprises prefer support of copper cabling, which has been quite popular with versions of Ethernet from 10 mbps to 1 gbps. In November 2003, the IEEE formed a study group to look at 10G transmission over unshielded twisted pair cable at distances of up to 330 feet (the same as 1000Base-T Gigabit Ethernet). The 10GBase-T Study Group completed a first pass at the standard, which should be formally ratified by the middle of the year, and vendors are expected to start delivering these systems in the second half of this year.
10G interest is rising, but the technology now accounts for only a small portion of Ethernet use. "We found that 10G Ethernet accounted for about 3 percent of all revenue in 2004 and expect that number to grow to 5 percent in 2005," concluded Dell'Oro Group's Crehan. "The technology has finally started to gain traction, but still has a ways to go before it becomes a mainstream networking option."