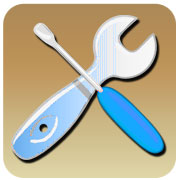 Historically, freelancers have carried their software tools as compact discs, or as copies of the discs on a portable hard drive. Both have needed to be installed on the library, or client's computer.
This has been time-consuming additional work. Security has also been an issue, with temporary document files and software footprints being left behind after an install — a thorough cleanup being even more onerous at the end of the job.
Along came cloud-driven apps, with some speed and security benefits over a hard-drive install, although hidden files can still be left behind — think browser cache for one.
Well, the latest method that circumvents lugging a laptop as well as both the security and time issues is a combination of two tools: One is a type of stripped-down app that doesn't need settings loaded into the computer's registry, and the other is now cheap storage devices like USB flash drives.
Running software from a USB stick allows freelancers and students, among others, to work quickly and securely anywhere they go. Here's a guide to getting started.
Getting the Media
Find or buy a USB flash memory stick or portable hard drive. You don't need a high-capacity drive. The kind of sticks that are given out at conventions with marketing materials embedded on them should be fine for experimenting.
You can also use a portable hard drive of the kind that comes in an enclosure with a USB connector — you don't have to use a USB stick.
Prepping the Media
Delete any redundant files on the USB stick by inserting the disk into a spare USB port on a PC and select the "Open Folder to View Files" option.
Select the existing files and delete them by right clicking on them and choosing "Delete."
Picking a Platform
Choose a platform. I'm using the free PortableApps platform, which is open source and features versions of the Firefox browser and Microsoft Office-compatible OpenOffice, among other things, including graphics software.
PortableApps Platform 10.1 requires 6 MB installed on stick, and OpenOffice needs 230 MB. Bundles of these apps are available from other companies too.
Downloading the Platform
Download the platform directly to your USB stick by browsing to the platform's website, and downloading the shell.
Allow the platform to install on the stick.
Downloading the Apps
Download the portable apps you want to use. Start with OpenOffice. Again, download it directly to the stick.
It takes a while because the write-speed of a stick is slower than that of the hard drive you may be used to, so allow time.
Opening Apps
Choose the Eject option on the PC and then remove the stick from the PC when the activity light has extinguished. Then place the stick into any computer's USB port.
The AutoPlay or similar dialog box will launch. Choose "Open Folder to View Files" and then "Start" from the list of files that will launch.
Using Apps
Select the app that you'd like to use from the list that will display. Choose Portable Writer to open a Word-like word processor document.
Enter some characters to test and then save. Remember to save to the stick rather than the host computer.
Finding More Apps
Explore further apps. Chrome and Firefox are available, and they will run without leaving a cache on the host computer.
Mozilla Thunderbird, Portable Edition, comes from the house of Firefox and is pitched at users who don't want to leave any personal information on the machine it's run on, including address books.
GIMP Portable is a version of GIMP for Windows that provides image authoring. Inkscape Portable is a vector graphics editor with functionality similar to Adobe Illustrator.
Remove the Stick
Exit the apps that you've been running and wait for the activity light to extinguish on the USB stick. Choose "Eject" if there's an option within your platform as there is with Windows 7 and 8.
Then remove the USB stick from the host computer — and try not to lose it.
Here's a Tip
The faster the read and write speed of the media, the better the experience.
A portable hard drive will likely write faster than a USB stick.
Paying for It All
Make a donation if you find the platform and apps useful.
There are costs involved in both development and hosting of the platforms and the open source software.
Want to Ask a Tech Question?
Is there a piece of tech you'd like to know how to operate properly? Is there a gadget that's got you confounded? Please send your tech questions to me, and I'll try to answer as many as possible in this column.
And use the Talkback feature below to add your comments!