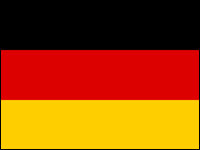 The German Federation of Journalists advised members to quit using Google and Yahoo because those providers are vulnerable to U.S. and British intelligence agencies.
Citing "scandalous" reports, the warning implored journalists to look elsewhere for both "research and digital communication."
While there has been no shortage of scandalous reports lately — last week, for instance, news broke that the U.S. had monitored phone calls of German Chancellor Angela Merkel — the union's announcement was likely prompted by Wednesday's article in The Washington Post detailing how the NSA had tapped into communications links used by Google and Yahoo.
The U.S. was in cahoots with Britain's GCHQ intelligence agency, the Post report said.
Given its history, Germany is particularly touchy about surveillance and boasts some of the strictest data-protection laws in the world. As a testament to its anti-snooping mindset, German telecoms have taken to touting their email services as NSA-proof.
[Source:Reuters]
Rand Paul Worried About Papal Snooping
Republican Senator Rand Paul introduced a resolution calling on President Obama to address the "serious allegations" that the U.S. "monitored the calls of Pope Francis or the conclave selecting the Pope."
Paul, a Presbyterian, was likely worked up about an article in Italy's Panorama magazine that claimed the NSA eavesdropped on nearly 50 million Italian phone calls between December 2012 and January 2013. (That is, for what it's worth, the same time period during which the NSA is accused of executing rampant eavesdropping within France.)
The U.S. intelligence operation in Italy is believed to have intercepted communications going into and out of the Vatican.
[Source:The Washington Post]
Vietnam Dreaming of 'Silicon Valley Vietnam'
The Vietnamese government is backing an initiative — dubbed "Silicon Valley Vietnam," or SVVN — designed to foster tech innovation in the country.
By plopping down US$400,000, the government hopes to develop entrepreneurship, provide seed money, support IPOs and more. Vietnam has reportedly invited experts from Silicon Valley to advise on the nationwide program.
Things will get kicked off with a pair of startup accelerators, one in Hanoi, the other in Ho Chi Minh City.
As The Register points out, Vietnam's propensity to intervene in the goings-on of the Web could hamstring the project. A few months ago, the country launched Decree 72, a new censorship law, and then this week, a 30-year-old was placed under house arrest for what was deemed unacceptable Facebook behavior.
[Source: Tech in Asia via The Register]
Swedish Children Annoyed With Parents' Phone Use
About one-third of children living in Swedish cities have complained that their parents are too preoccupied with phones and devices, according to a survey by YouGov, a UK-based market research firm.
The survey polled 521 people and asked if they had received complaints from their kiddos about device usage. The tykes had indeed complained at a 33 percent clip.
The survey also suggests 20 percent of parents had at some point lost sight of their children because they were distracted by their phones.
[Source:The Guardian]