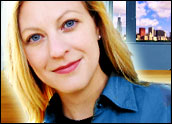 Earlier this week, European regulators said that they are investigating the online advertising deal between Google and Yahoo, even though that deal affects only the U.S. and Canadian markets. Such a revelation is a disturbing sign of the globalization of government meddling and the out-of-control use of antitrust as a weapon.
This news follows on the heels of rumblings from the U.S. Department of Justice, which recently hired Sandy Litvack, former DoJ antitrust chief under former President Jimmy Carter, to handle possible antitrust charges against Google. This caused Google stocks to drop more than 5 percent in an already shaky marketplace.
If this story gives readers that dj vu feeling, that's because the underlying theme has unfortunately become common for any successful technology company. Microsoft, Apple, Intel, Qualcomm and others face, or have faced, competitor-driven government investigations meant to slow them down.
American Innovation at Risk
The script always goes like this: Tech company becomes successful by providing innovative products to consumers; competitors get jealous; competitors lobby the government to use antitrust laws against successful company; and government obliges in an effort to seem useful under the guise of protecting consumers.
Do consumers really need to be protected from Google, a company that they can easily evade with the click of a button?
Antitrust allegations have consequences. Corporations wind up allocating more of their budgets to legal fees and less to research and development, harming innovation and therefore consumers. Indeed, according to a recent study by Daniel R. Ballon, Ph.D, a policy fellow at the Pacific Research Institute, "While the 10 largest high-tech companies have bolstered their arsenal of antitrust lobbyists by 60 percent since 2000, these companies' closest competitors have expanded antitrust lobbying operations 15-fold."
Instead of focusing all efforts on creating the best products for consumers, tech companies are increasingly being forced to spend significant amounts of time and money lobbying politicians and bureaucrats for favors. The internationalization of this issue is only going to make things worse, negatively effecting American innovation.
In addition to the EU, China has adopted new antitrust legislation, which just went into effect this August. There are now more than 100 countries with antitrust tools at their disposal. This complicates the messy global business landscape, because countries can deploy antitrust as a protectionist weapon. Those looking to gain the upper hand in a particular market often find antitrust action more convenient than offering better products at lower prices.
Google must be shocked that the EU is currently investigating a deal that only affected its operations in North America, but it must be aware that the investigations, and potential actions against them, may not end there. After all, the company is extremely successful, making it a huge international target.
Karmic Justice?
For its part, Microsoft seems to be enjoying Google's current situation. Brad Smith, Microsoft's general counsel, reportedly blamed Google for preventing a Microsoft acquisition of Yahoo — contending that such a deal would have increased market competition.
Given that Google CEO Eric Schmidt was one of the people dogging Microsoft on antitrust issues when he was at Novell, Google's situation may feel like karmic justice. In the long run, however, no one wins when it comes to the antitrust game — except, of course, the attorneys who bill for their time.
Antitrust actions in the technology sector don't make a lot of sense. It's an industry that moves fast, making true monopolies impossible to keep for long. There will always be someone in a garage with the next new thing to challenge industry leaders, all without help from the government.
The sooner American policymakers figure this out, the faster they can start countering the growing global antitrust arsenal that will threaten the nation's entrepreneurs for decades to come.