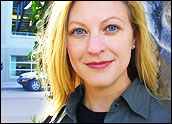 On Tuesday, government officials in India rejected an offer to participate in a much-hyped project to distribute laptops costing US$100 each to the world's impoverished children. A closer look reveals this scheme to be little more thanopen source evangelism in the Third World.
The laptop project is part of the One Laptop per Child initiative, an ambitious nonprofit effort endorsed by the United Nations to "revolutionize" education by providing every child on the planet with access to a computer. OLPC backers assume there is a universal need for every child to have a laptop, which they view as the gateway to a rosy future.
Fighting Poverty
As OLPC Chairman Nicholas Negroponte declared, "poverty can only be eliminated through education." That may be true, but placing laptops in the hands of the global poor glosses over the lack of local training and tech support that developing nations are likely to have for their people. Perhaps that's what some OLPC backers are hoping — especially those within the sputtering open source community.
Facing limited success in the United States, open source zealots are looking to export their ideological crusade overseas, creating a need for their commercial services by tying a new generation of young consumers to laptops running on Linux software. The Brazilian government's well-known enthusiasm for Linux has encouraged additional foreign ventures, and a nonprofit campaign for children could be a great way to sneak Linux into every country.
Of course, a $100 open source laptop, like any other computer, will still require tech support for software and hardware issues, and it's unlikely that OLPC backers will be equipping village elders in Africa with the operating manuals and training needed to fix computer bugs. As a recent demonstration revealed, there may be lots of bugs that need fixing.
The $100 laptop prototype exhibited last week at the Red Hat Linux meeting in San Francisco proved that the model still has loose ends — a slow bootup, no finalized battery, and unresolved interface issues. Still in the prototype stage, it may have a long way to go before engineers and designers have it ready for shipment. Facing criticism from a technical standpoint, Negroponte reiterated that the $100 laptop is "an education project, not a technology project." Foreign governments understand that — and they're not interested in becoming guinea pigs for his half-baked initiative.
The Laptop 'Scheme'
As Sudeep Banerjee, India's Secretary of Higher Education stated, his country "must not allow itself to be used for experimentation" with the laptop "scheme" on India's children — and he's not alone. At a UN conference last year, government officials from Africa criticized the OLPC movement, stating that it showed misplaced priorities of high-tech nations, as it was seen as a ruse to exploit developing markets. Indeed, increased technological access has a dubious impact on improving education, as the United States has proven with its federal policy of wiring classrooms to the Internet, known as "E-Rate."
Despite more than $2 billion in annual E-Rate subsidies, federal bureaucrats can't provide any measurable results that show E-Rate has introduced the cost-effective use of advanced technology, according to a 2005 report from the U.S. Government Accountability Office. A study of California schools published earlier this year by the Hoover Institution found no correlation between student performance on standardized testing and Internet access in public schools statewide.
Rebuff the Advances
Perhaps Banerjee had taken notice of America's folly with E-Rate, as he believes that $100 laptops are "pedagogically suspect" in a developing nation that needs "classrooms and teachers more urgently than fancy tools." He's right, and if other countries — like China and Thailand — consider what's really hidden in these laptops, they will also rebuff OLPC's advances and truly invest in education success by reforming child labor laws, improving basic infrastructure, and increasing funding for schools and classrooms.
Using children's laptops to convert the masses to the open source faith is irresponsible and self-serving. Software evangelists and elitist humanitarians are trying to fit developing nations into their own designs. OLPC supporters should listen to the needs of the world, rather than make assumptions as to what they are.
---
Sonia Arrison
, a TechNewsWorld columnist, is director of Technology Studies at the California-based
Pacific Research Institute
.
---