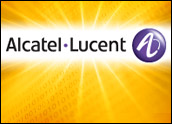 With lightRadio Cube, the engineers at Bell Labs sound like the slick designers at Apple.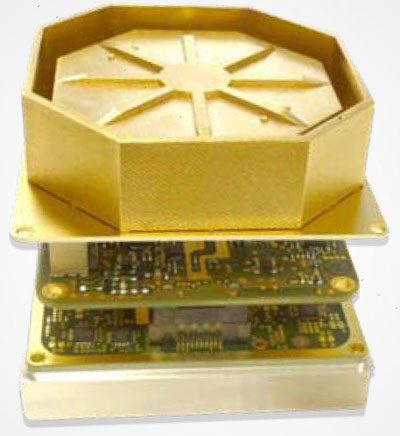 Alcatel-Lucent's lightRadio
Part of a mobile and broadband infrastructure technology Bell parent Alcatel-Lucent unveiled Monday, lightRadio Cube packs a radio, amplifier, and passive cooling unit into a 6-cm cube that can fit in the palm of a hand.
It also packs a wallop of a promise: "greener, simpler, lighter networks" that AL claims will "radically shrink and simplify base stations and cell towers, typically the most expensive, power hungry, and difficult to maintain elements in a network."
With cell tower base stations annually emitting roughly 18,000,000 metric tons of carbon dioxide, according to a Bell Labs estimate, lightRadio's green promise is to improve the environment by cutting energy consumption in half.
Simpler and lighter than existing technology, lightRadio will cross the digital divide with ease, eventually enabling broadband coverage "virtually anywhere there is power."
Finally, lightRadio promises to be cheaper, slashing mobile network operator costs again by half, or 75 billion Euros annually, according to another Bell Labs estimate.
"These estimates sound intriguing, but I'd have to see some hard numbers before I could say how reasonable they are in reality," said Eric Higham, director of the compound semiconductor technologies practice at Strategy Analytics. "As for the 'green' nature of lightRadio, these stations will certainly consume less power, but again — it's hard to judge without seeing actual figures."
Cubes and Cells
Along with its cubic bundle, lightRadio combines 2G, 3G and LTE antennas into a single, multifrequency, multistandard Wideband Active Array Antenna that can be mounted on poles, sides of buildings or anywhere else there is power and a broadband connection. It also moves base station components to a system on a chip Alcatel Lucent developed with Freescale Semiconductor.
The approach reminds Strategy Analytics' Higham of femtocell technology — small mobile base stations that route data to a fixed broadband connection.
"'Femtocells' have become an industry buzzword," Higham told TechNewsWorld, suggesting that their course might mirror lightRadio's ultimate fate.
"Normally, a carrier installs one macro-cell to cover as many people as possible," he explained. "Calls are dropped when macro-cells don't overlap. Femtocells are used to fill in the blind spots."
The driving concept behind lightRadio — using smaller cells in place of macro-cells, rather than as mere coverage patches — "necessitates a tremendous number of cells to cover a large footprint — a big city area, for instance," Higham explained. "I'd have to see some actual numbers to determine if that many small cells would actually cut costs in half, as lightRadio promises."
The cost-cutting promise may simply lack power, said Frost & Sullivan telecommunications program director Michael Jude.
"Coverage is a function of power, and a 6-cm cube is only going to be able to handle so much power," Jude told TechNewsWorld. "This approach could certainly improve coverage in urban areas, but it would be a total bust in rural areas, because the coverage footprint would be rather small."
Closed Architecture
Micro-cells such as lightRadio could also create service problems and other operator headaches by intruding upon and breaching existing network architectures, Higham worries.
A survey Strategy Analytics conducted as part of modeling data for cell usage found that operators "want to provide a system that is relatively closed," Higham said. "'Closed' is a touchy word, but operators want to assure that their customers will have a high quality of service without interference. It's hard to say how a femtocell-style access system like lightRadio will affect service."
Frost & Sullivan's Jude shares that concern. "I imagine that placing lightRadio components in a way that doesn't mess with existing infrastructure will be challenging."
With trials starting later in the year, "the proof, obviously, is in the pudding," said Jude, but he noted that given these predictable problems, lightRadio is more likely to become a "fairly popular niche product useful in urban, built-up areas and large campus arrangements like malls, where smaller emitters placed in close proximity would be a good idea."