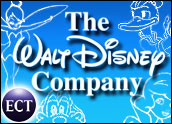 The Walt Disney Internet Group (WDIG) announced Tuesday that it is targeting online moms with a new, "one-stop" resource for parents.
Disney Family.com, which will debut this week in a beta version, is aimed at parents in general and mothers in particular, offering community and objective information on a variety of topics such as education, food, traveling with children, entertainment and shopping.
There are some 32 million mothers online in the United States, according to Disney, and the new site will offer them content, search and community features to provide what the company hopes will be a one-stop resource for parenting information.
"Consumers, particularly parents, are engaging and interacting with new media like never before and are going online daily in search of answers to parenting related questions or to share experiences with other moms and dads," said Paul Yanover, executive vice president and managing director of Disney Online, a division of WDIG.
A 'Corner Coffee Shop'
"In Disney Family.com, we have an opportunity to make the Internet an even better resource for families by incorporating Web 2.0 trends and combining that with the longstanding Disney heritage of serving families with quality entertainment and trustworthy information."
"We expect Disney Family.com will take on the feel of a corner coffee shop, a relaxed and inviting atmosphere to enter where any number of relevant conversations are taking place," added Emily Smith, vice president in charge of Disney Family.com development. "And, because the community will ultimately decide whether content is relevant, we believe the site will remain on the leading edge in terms of helping parents with information and advice."
Later this year, Disney plans to give users the ability to access Disney Family.com via mobile phones and other platforms as well.
A New Wiki: 'ParentPedia'
Disney Family.com will be the latest member of WDIG's family network of parenting sites, including the award-winning FamilyFun.com and Wondertime.com.
Content on the new site will include both original and aggregated material as well as blogs. Through the site's community element, members will be able to help create "ParentPedia," a family wiki of parenting topics that combines advice from experts with that of everyday parents for a thorough repository of practical parenting information.
Search tools, meanwhile, will allow users to search the entire Web, a select group of 1,000 community-recommended sites, or just Disney Family.com.
"One of the strengths of the Internet is that it allows people to communicate with others easily," Parry Aftab, privacy lawyer and Internet safety expert, told TechNewsWorld.
Pent-Up Demand
"There is a huge need for parents to have a community where they can share information and hang out," she said. "Disney's always understood families, and they understand the Internet incredibly well. I think this is a really good move."
Aftab, in fact, is working on a similar site, dubbed "WiredMoms," due to launch this summer.
"Parents are always looking for information online," Susan Newman, parenting author and social psychologist, told TechNewsWorld.
"There is an inordinate amount of competition out there — not only from established parenting sites but also from blogs," Newman added. "But because this is Disney, it's probably going to do very well. Another site is definitely not overkill."
With the release last year of the Disney cell phone, allowing parents to monitor and control their children's cell phone usage, Disney is clearly heading in a new direction, Aftab noted. "Disney has moved from giving you media and entertainment to allowing you to get control using technology. That's Disney's next generation."
A Bigger Trend
Disney's move is also part of another bigger trend, noted Gerry Kaufhold, principal analyst for In-Stat. "2007 is the year broadcast TV finally figured out the Internet," Kaufhold told TechNewsWorld. "More broadcast TV content is coming to the Internet, and companies have started to figure out that it's about social networking and advertising support, not subscriptions."
More than other broadcast-based companies, Disney is perfectly positioned to succeed, Kaufhold added. "Disney has a family-friendly brand, and is in a much better position than someone with just TV assets to do something like this. They can be very innovative and still leverage that family-focused brand. It makes perfect sense for them."
Noting the quiet success of Radio Disney over the past few years, Kaufhold added, "I think this is a brilliant use of their brand and their online presence."