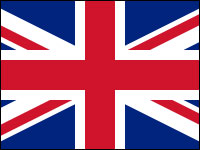 British media outlets have pounced on Amazon and eBay for how much the companies pay — or don't pay — in UK taxes.
According to an article from The Guardian, Amazon forces British publishers to cover a 20 percent VAT — value added tax — charge on ebook sales. This is seen as problematic because Amazon's European headquarters is in the tiny nation of Luxemburg, which charges the company just a 3 percent VAT.
Thus, Amazon collects far more for the VAT than it has to pay.
According to The Guardian — which reportedly got its hands on a contract between Amazon and a British publisher — the difference between the UK and Luxemburg VATs works out to about Pounds 1.38 (roughly US$2.20) of profit for every Pounds 10 ($16) ebook sold in the UK. Throw in additional Amazon discounts, and publishers sometimes receive less than 10 percent of the total paid by the customer.
The Guardian estimates that Amazon accounts for 90 percent of digital book sales in the UK.
Amazon, however, is not the only U.S. company in the crosshairs over tax payments. The Sunday Times published an article detailing how eBay wiggled out of nearly $80 million in UK corporation tax.
The Times article, which is behind a paywall, was picked up by other outlets, including BusinessSpectator and the BBC. As BusinessSpectator reports, eBay is believed to have use accounting "schemes" to funnel money through Switzerland and, yes, Luxemburg to avoid UK taxes.
All told, eBay reportedly paid just Pounds 1.2 million (about $1.92 million) on Pounds 800 million ($1.3 billion) in UK sales.
The Amazon and eBay tax uproar comes one week after Reuters reported that Starbucks has paid no income tax on Pounds 1.2 billion worth of UK sales. As with Amazon and eBay, there is no explicit evidence of illegal activity — just clever bookkeeping.
French Digital Music Outfit Ignores US Market
Deezer, one of the world's biggest music streaming sites, has made the conscious (and unusual) decision to spurn the U.S. market.
According to The New York Times, Deezer, which offers subscribers unlimited access to millions of songs, trails only Sweden-born and London-based Spotify in the digital music streaming market, making it one of Europe's most successful Web startups. Deezer recently scored an investment of 100 million euros, or roughly $130 million, from Warner Music Group's Access Industries — the biggest investment ever in a French start-up, according to The Times.
With 2 million paying subscribers, Deezer appears to be a beneficiary of the swelling market for online streaming, which is growing more rapidly than digital purchases. Like Spotify (4 million subscribers), Deezer is currently losing money. However, the company generated 50 million euros ($65 million) in revenue last year, and it has its sights set on 1 billion euros by 2016.
Even so, the U.S. does not figure into those plans, according to the company. Instead, Deezer will pour its resources into 160 other nations where there is less competition and, theoretically, a better chance of getting a foothold.
New App For Inter-Language Conversations
NTT Docomo, Japan's biggest mobile network, has launched a telephone app for real-time translations between people speaking different languages.
According to the BBC, the first version of the app will convert Japanese to English, Mandarin and Korean.
Microsoft, Lexifone, Vocre and Alacatel-Lucent are among the companies also in the real-time translation market.
Next month, NTT Docomo plans to add French, German, Indonesian, Italian, Portuguese, Spanish and Thai to the list.
Siri in China Can Help Find Prostitutes
Like its English-speaking counterpart, Apple's Mandarin-speaking Siri iPhone app has the ability to locate escorts.
About a year ago, some Western media outlets noted that Siri responded to sentences such as, "I am horny," by pulling up escort listings.
Well, according to Tech In Asia, the same appears to be true when similar statements are uttered in Mandarin.
Tech In Asia speculates that the app function might be used not just by Johns, but also police looking to crack down on prostitution, which is illegal in China.