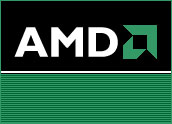 Advanced Micro Devices (AMD) announced the upcoming availability of what it says is the world's fastest graphics card, the ATI Radeon HD 4870 X2. The card is part of AMD's ATI Radeon 4800 X2 series. It's the most powerful graphics technology to come out of AMD, delivering a 2.4 teraFLOPS of processing power — that's 2.4 trillion floating point operations per second.
AMD was able to achieve that amount of computation power not by developing a new, more powerful chip, but by combining two ATI Radeon 4800 series graphics processing units (GPUs) and throwing in a more advanced cross-GPU connection based on the PCIe 2.0 standard. It also mixed in 2 GB of memory.
"It's a neat idea and a good approach for them," Ian Lao, an analyst at In-Stat, told TechNewsWorld. "Rather than go back and try to do everything into one super integrated piece, if you can do it and hit a target window for the market, more power to you."
GPU Sandwich
AMD, according to Lao, has structured the new graphics card to take advantage of a new internal architecture that gives them a major boost over the single-chip version put out by Nvidia, the GTX 280.
"By having internal architectures that pipeline the thing, it does give them a performance boost over an individual version with the two 4870s," he said.
AMD, Lao added, is taking somewhat of a shortcut by putting two processors on one card — it lets them get a product to market fast with a proven design. That's an advantage for AMD and something most companies do, according to Lao.
The shortcuts do not include the technology featured on the card, however. The internal architectural changes that the company has made in the structure to optimize the two chips is not something that can be done natively or easily on a printed circuit board. "They've actually done some good work there," Lao continued.
The ATI Radeon HD 4870 X2 features 2 GB of ultra-high bandwidth GDDR5 memory and two graphics processing units (GPUs) based on a second-generation 55 nanometer technology and clocked at 750 megahertz (MHz), with a combined 1,600 stream processors. It also includes support for DirectX 10.1.
The card was also built for efficiency and scalability in addition to performance. It delivers four times the performance efficiency of AMD high-end GPU offerings released just 12 months ago, according to the company.
The card, available immediately, is priced at US$549.
Smaller Sibling
AMD also announced the ATI Radeon HD 4850. Available in September, the little brother to the ATI Radeon HD 4870 X2 features 1,600 stream processors, two GPUs clocked at 625 MHz and 2 GB of GDDR2 memory. The 4850 will retail for $399.
"AMD/ATI has been gaining momentum in the overall PC discrete graphics vendor market," Shane Rau, an IDC analyst, told TechNewsWorld. "As the [first quarter of 2008] data in my file implies, AMD/ATI is, after a tough 2007, turning its market share back around. My understanding is that AMD/ATI's new products are gaining traction with PC OEMs (original equipment manufacturers) and graphics card makers."
With the new ATI Radeon HD 4870 X2 card, AMD will definitely attract the attention of the gaming community, he added.
A Supercomputer for $3,000?
AMD's new graphics card will probably be the fastest one on the market, said Jon Peddie, president of Jon Peddie Research — at least until Nvidia responds to it later in the fall.
"It's hard to predict what [Nvidia] will do. They could do a board like AMD has done, or they could go to a more powerful single chip. They have the GTX 280, and that's a pretty powerful board now, and we'll just have to wait and see if they can get the GTX 3 to go faster," he told TechNewsWorld.
Peddie gives AMD innovation points for building a card with the two RV770 chips on a single board. It is interesting, he said, given AMD's ATI Crossfire technology that allows multiple chips to work together.
"Basically, this is Crossfire on one board. So basically if you have two PCI (peripheral component interconnect) slots in your computer, you can put two of these boards in and end up with four GPUs," he explained.
Add in AMD's ATI Spider motherboard, which features four PCI slots, and users can theoretically build computers with up to eight GPUs.
"Each one of those chips is about 1.2 teraFLOPs in compute power. If you put eight of them in the board, you're talking about a 10 teraFLOP supercomputer. Do the math with the board coming up at about $500 — if you put four of them in there you spend $2,000 on the board. And say you spend another $1,000 on your computer. So you spend $3,000 for a 10 teraFLOP computer. I think that's just astounding," Peddie stated.
The technology would be a boon for scientists, who sometimes need to spend hundreds of millions of dollars for a custom-built supercomputer.
"For scientists and engineers who want to get their hands on a supercomputer, now they can," Peddie said.