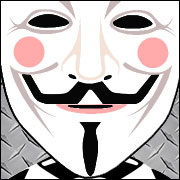 Anonymous Philippines, the Philippines branch of the hacktivist collective Anonymous, defaced more than 200 Chinese websites over a territorial dispute between the two countries.
The group announced the move on its Facebook page, offering a detailed list of all websites it had infiltrated.
The hacking spree stems from the dustup over Scarborough Shoal, also known as "Huangyan Island," which sits between the China and the Philippines in the South China Sea. The dispute has been going since 2012, but has intensified of late after allegations that the Chinese coastguard fired a canon at Filipino fishermen. The Philippines, for its part, reportedly has arrested Chinese fishermen.
Anonymous in 2012 meddled with a handful of Chinese websites in what it claimed was a counterattack in response to Chinese hackers defacing a Filipino university website by writing, "Huangyan Island is Ours!"
[Source: ABS-CBN News.com via Tech In Asia]
US Indicts Chinese Hackers
The Justice Department announced the indictment of five members of China's People's Liberation Army, charging them with hacking computer networks of a handful of U.S. companies, including Westinghouse Electric, the United States Steel Corporation and more.
The quintet is linked to the PLA's hack-heavy Unit 61398, which last year was outed by U.S. cybersecurity firm Mandiant. Of course, Mandiant wasn't alone tracking the goings-on within Unit 61398: The FBI and intelligence agencies also were hip to the unit's activities, and the indictment marks the most direct cyberconfrontation between the two nations to date.
That said, there is next to zero chance that China turns in the hackers. Indeed, China already has deemed the indictment bunk, saying that it is based on "fabricated facts" and "grossly violates" norms of international relations.
China has withdrawn from a joint U.S.-China working group on cyberattacks, and its Foreign Ministry summoned the U.S.' Chinese ambassador and implored him to cancel the charges.
The hacking allegedly is widespread. As a for instance, hackers are accused of breaking into Westinghouse's network and stealing some 700,000 pages of emails in a quest to learn the company's strategy for dealing with China's state-owned enterprises.
China will have more than its share of ammo to cry foul over these accusations. Chief among them is the March revelation that the National Security Agency created backdoors directly into networks belonging to Chinese telecommunications giant Huawei.
[Source: The New York Times]
Facebook Expands Voting Button
Facebook will enable users to click an "I'm a voter" button to show that they have voted.
The feature was available for voters in India, where a national election recently wrapped up; more than 4 million Indian voters punched the button.
Later this month, European voters will be able to use the button after casting votes in Europe-wide elections to determine who sits in the European Parliament. The button also will be featured in Colombia, South Korea, Sweden, Brazil and elsewhere — including in the U.S. for November's midterm elections.
The button doesn't reveal for whom Facebook users voted, just that they cast their vote (or at least want to appear to have voted).
[Source: Reuters]
Yahoo Japan Stocks Jump
Stocks of Yahoo Japan spiked by as much as 15 percent after the company canceled plans to acquire eAccess from SoftBank.
Yahoo Japan said it will focus instead on developing services to expand into mobile. The company will collaborate with eAccess — but it will do so separately.
The climb in Yahoo Japan's stock price was welcome news for the company, which has seen its stock slump more than 20 percent this year.
[Source: Bloomberg]